KFC's Secret Recipe Of 11 Herbs And Spices May Have Been Revealed And I'm Shook!
We all know that the recipe for KFC's legendary fried chicken is a top secret. We've also all seen the multiple memes created by alleged disgruntled employees claiming to out KFC's secret recipe in FB posts.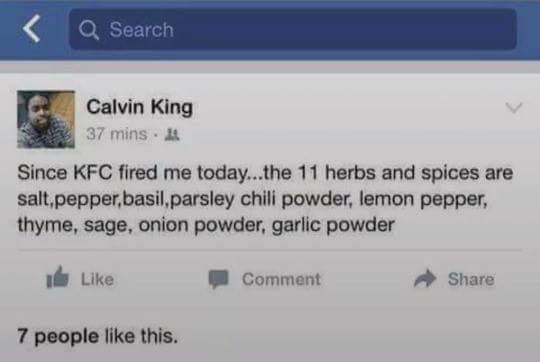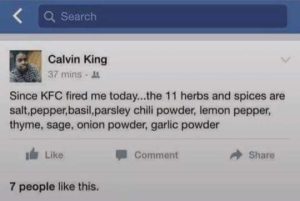 However, it seems as this time the source is a hell of a lot more reliable. The source is – wait for it – Colonel Sanders' nephew! That sure makes this news much more intriguing.
Jay Jones, a reporter for the Chicago Tribune claims that Colonel Sanders' nephew casually revealed KFC's secret recipe for fried chicken during an interview.
Sanders' nephew, 67-year-old Joe Ledington, with whom he leafed through an old scrapbook that had belonged to Ledington's aunt Claudia, the Colonel's second wife, who died in 1996.
Inside was a copy of Claudia's last will and testament, on the back of which was written a recipe for a fried chicken spice blend made up of 11 herbs and spices. "That is the original 11 herbs and spices that were supposed to be so secretive," Ledington told Jones.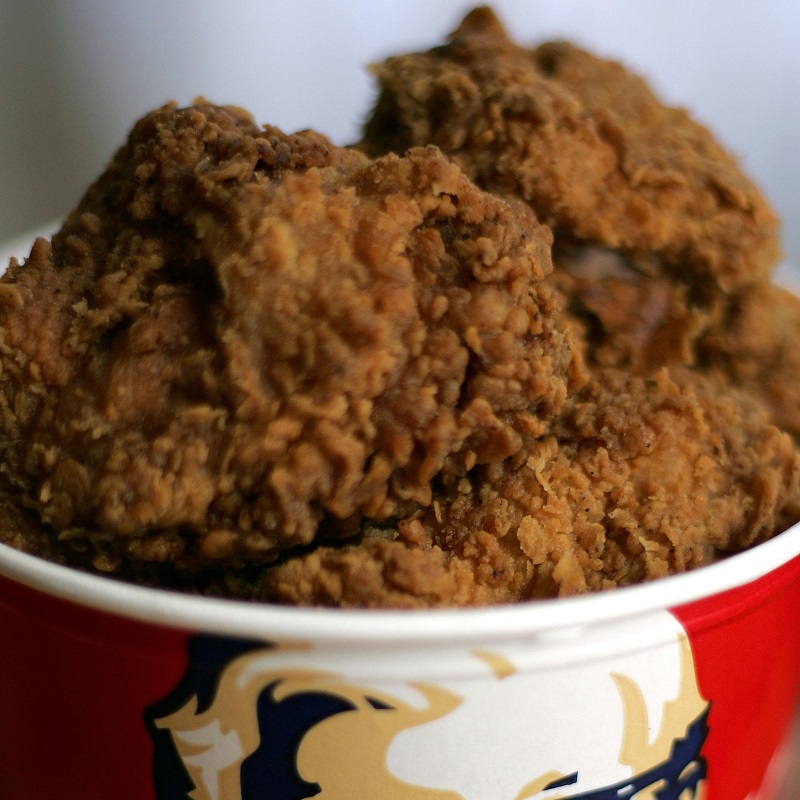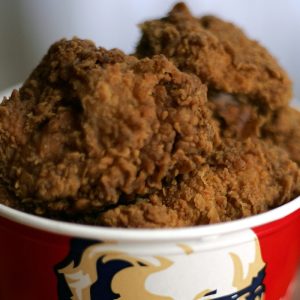 Contacted later to confirm the story, the Colonel's nephew was a little more cagey, telling the Tribune that he couldn't say "for sure" whether this was the mysterious recipe served today at some 20,000 locations in 123 countries.
The newspaper cooked a batch according to the blend in the scrapbook and declared it "the real deal", especially after they added MSG, which KFC admitted is currently an ingredient in its chicken.
Anyway, all this buzz may have been to no avail as it seems as though KFC is planning on phasing out their original chicken anyway according to a leaked email.
If you weren't deterred by KFC refuting the accuracy of the recipe and want to try it out then here's the 'alleged' recipe for the original KFC fried chicken.
Mix with 2 cups white flour:
2/3 tablespoon salt
1/2 tablespoon thyme
1/2 tablespoon basil
1/3 tablespoon oregano
1 tablespoon celery salt
1 tablespoon black pepper
1 tablespoon dried mustard
4 tablespoons paprika
2 tablespoons garlic salt
1 tablespoon ground ginger
3 tablespoons white pepper
I know what I'm going to be doing tonight, tell us how your attempt went as well. KFC anytime you want – well, that's the dream!