McDonald's Added A New Garlic White Cheddar Sandwich To Its Signature Line
ICYMI, McDonald's launched a line of gourmet sandwiches last year (because we always associate McDonald's with gourmet food). Now, they've added to their signature crafted menu with a new Garlic White Cheddar sandwich and it's all set to replace the Signature Sriracha sandwich.
The Signature Garlic White Cheddar Sandwich comes with garlic aioli, garlic chips, white cheddar cheese, tomato, lettuce and a choice of protein. Like the rest of the Signature line, it's served on an "artisan" bun that looks a little more substantial than the regular sesame buns.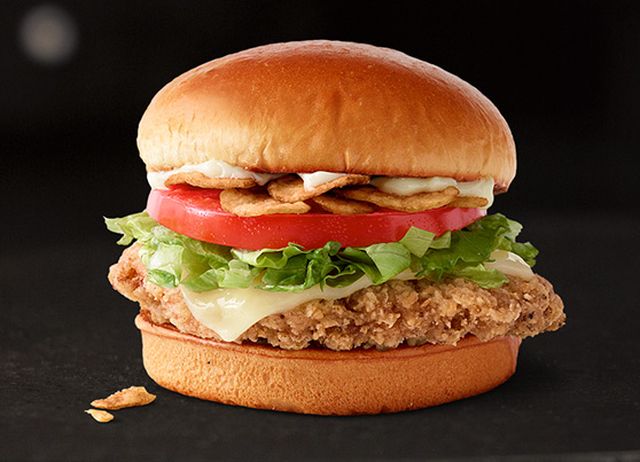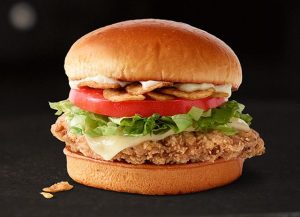 While we're big fans of garlic, we can't help but wonder if it's just a tad garlic heavy, unless, of course, they attempted to recreate French cuisine in a McDonald's burger. You can order the sandwich with crispy chicken, grilled chicken, or a 1/4 pound all-beef patty. Thanks to McD's new meat guidelines, the burger has no fillers, additives or preservatives.
What do you think about McDonald's new sandwich? Is the Signature Crafted Menu an over-priced gimmick or would you definitely try it? Let us know in the comments!