No time to stop for a coffee? Why stop when you have the Minipresso!
Are you in dire need of caffeine? Do you need to get some ground coffee beans in you? Are you stranded without a Starbucks near you? Is your body saying must-have-coffee but you can't find a coffee shop? Don't worry, you're not alone. The designers at Hong-Kong based company Wacaco went through the same thing you did and they decided to do something about it. And presto – You have the Minipresso- your on-the-go espresso machine.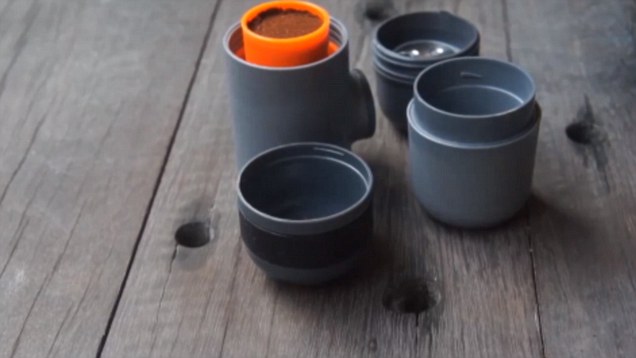 Minipresso gives the term 'To Go' a whole new meaning. It's light, handy and portable, and doesn't even require batteries let alone electricity. It's powered by hand. This is what sets apart the Minipresso from other portable coffee machines. It doesn't even require any cartridges. All you need to do is fill it up with coffee powder and hot water and you're good to go. The Minipresso works with a piston based pump, and once you start pumping, small quantities of water are injected into the coffee adapter. The more you pump the stronger your coffee will be. The website lists 13 pumps for a ristretto, 18 for an espresso and 28 for a double espresso.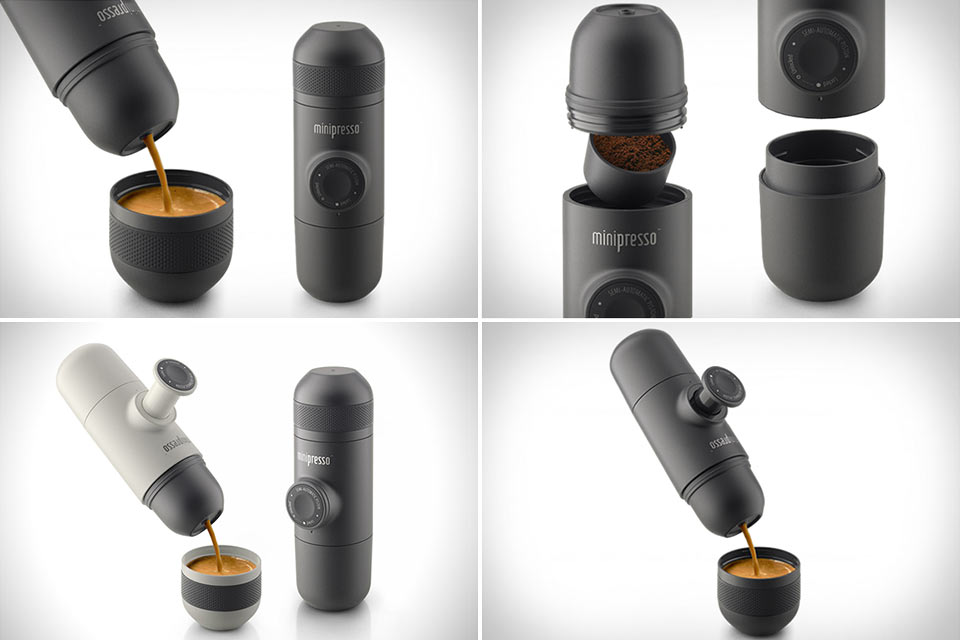 A cute, little (under 7 inches!) handy coffee maker that fits snugly into your bag. Whether you go hiking, fishing, camping or just another day at the office, Minipresso will ensure that you have your caffeine fix right by your side. You will never find yourself stranded without coffee ever again. Watch the video to see the Minipresso in all its glory.