NYE Staycation Alert At Courtyard By Marriott Bangalore
New Year's Eve is almost here, and most of us are very ready to kiss 2017 goodbye and make new resolutions in 2018! If you're planning on having a delightful New Year's Eve with your significant other, why not ditch the cab ride home and enjoy a sweet staycation in the Courtyard by Marriott.
Wine and dine and pamper yourself this New Year, you can even hit up Brunch on New Year's Day and literally roll out of bed to get there! Now, tell me that doesn't sound inviting, I dare you!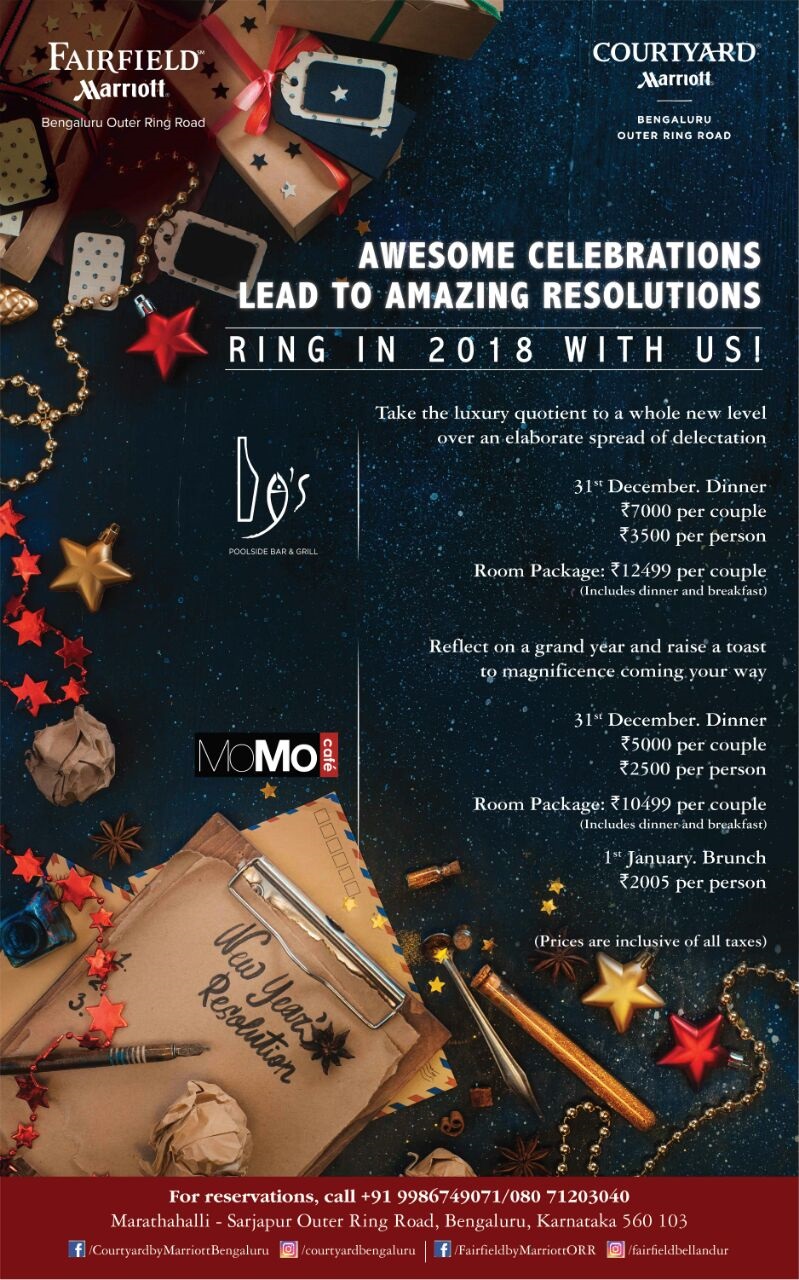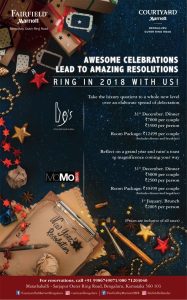 BG's Poolside Grill and Bar:
         > Dinner (December 31, 2017) at INR 7000 + Taxes per couple | INR 3500 + Taxes per person
         > Room Package (Including Dinner and Breakfast) at INR 12499 + Taxes per couple
         > Brunch (January 1, 2018) at INR 2005 per person
 MoMo Café:
        > Dinner (December 31, 2017) at INR 5000 + Taxes per couple | INR 2500 + Taxes per person
        > Room Package (Including Dinner and Breakfast) at INR 10499 + Taxes per couple
Date: 31st December 2017 & 1st January 2018
Place: Courtyard by Marriott, Outer Ring Road
For Reservations: Call – +91 99867 49071