Svelte Hotel Should Be Your Next Staycation Destination!
Svelte Hotel & Personal Suites, is located in the District Centre of Select Citywalk, Saket. Infact, just the location in itself makes it a perfect staycation destination. Its entrance is right opposite the mall entry which makes it easier for the guests to just walk right into the mall for a movie or a shopping spree at anytime of the day.
Our check-in was very smooth and hassle free and we were welcomed very warmly by the staff. Infact, throughout our stay the hospitality was nothing less than top notch. We were also offered a refreshing mango-based welcome drink which was much needed in this Delhi heat!
The ambience, furnishing and the vibe of the entire hotel was very modern and sophisticated. Our room was a premium category room which was extremely spacious and luxurious. There are 4-5 more room categories available which makes it easy for you to pick the one that suits your needs and budget. After we checked-in, we had a hot cup of cappuccino and some appetisers at their in-house restaurant. We tried the Murg Malai Tikka and Paneer Tikka both of which were delicious!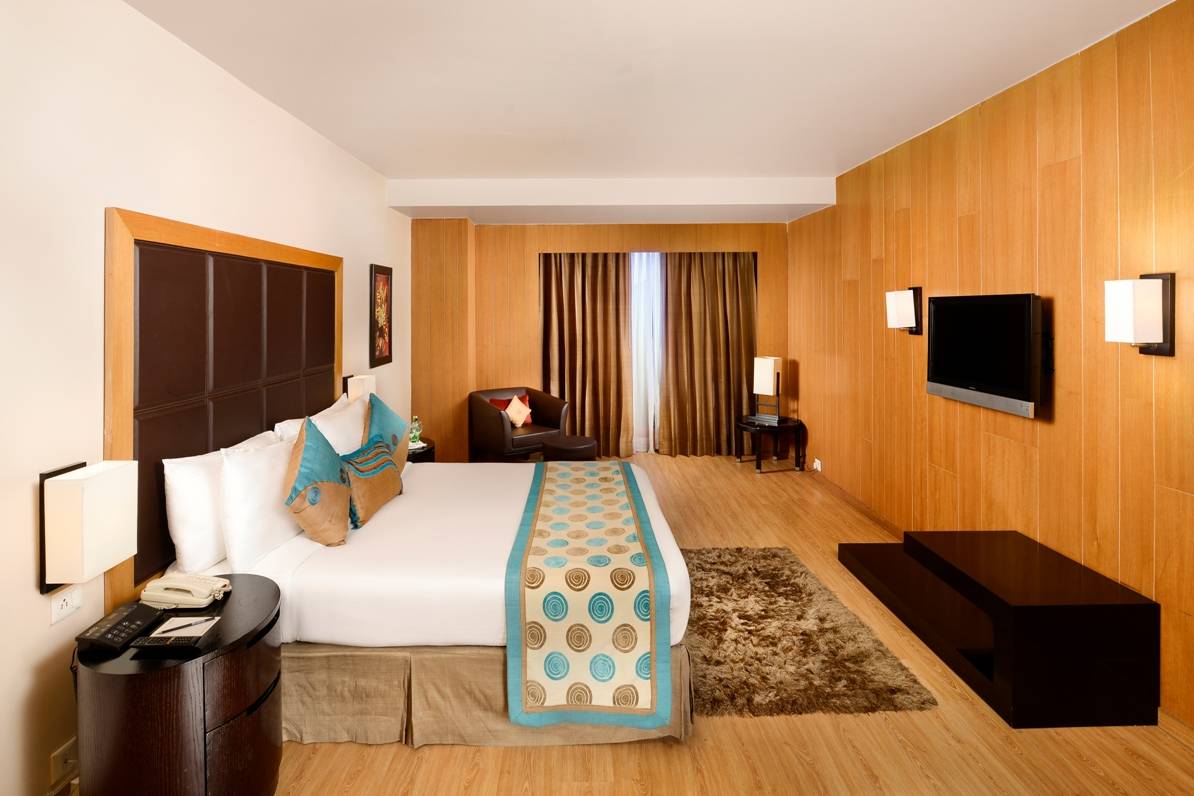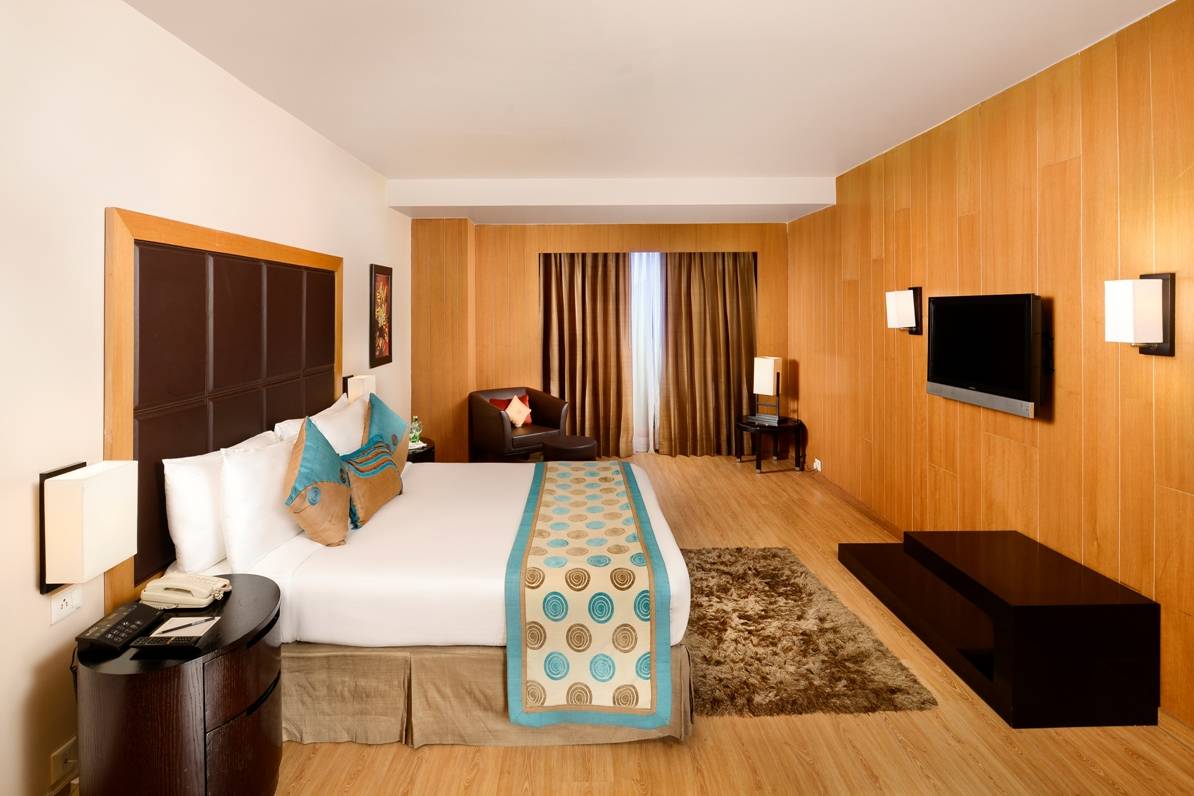 During any staycation, tranquility and peace is of the utmost importance and their rooftop swimming pool is just the perfect escape from the busy schedules we all have. We enjoyed a chilled glass of watermelon juice and cold coffee along with Chicken & Cheese Sandwich at the poolside. The Sandwich was delicious!
They have a huge variety of cuisines and dishes on their in-room dining menu so it took us a while to decide what we should order for dinner. After a lot of indecisiveness we finally ordered a Chinese combo vegetarian meal which came with Hakka noodles and Manchurian in Gravy.
The next morning we ate breakfast in their Lounge which had a vast buffet spread and totally got us spoilt for choices. There was a great variety of options to choose from and we loved the fact that most of the breakfast dishes were quite healthy!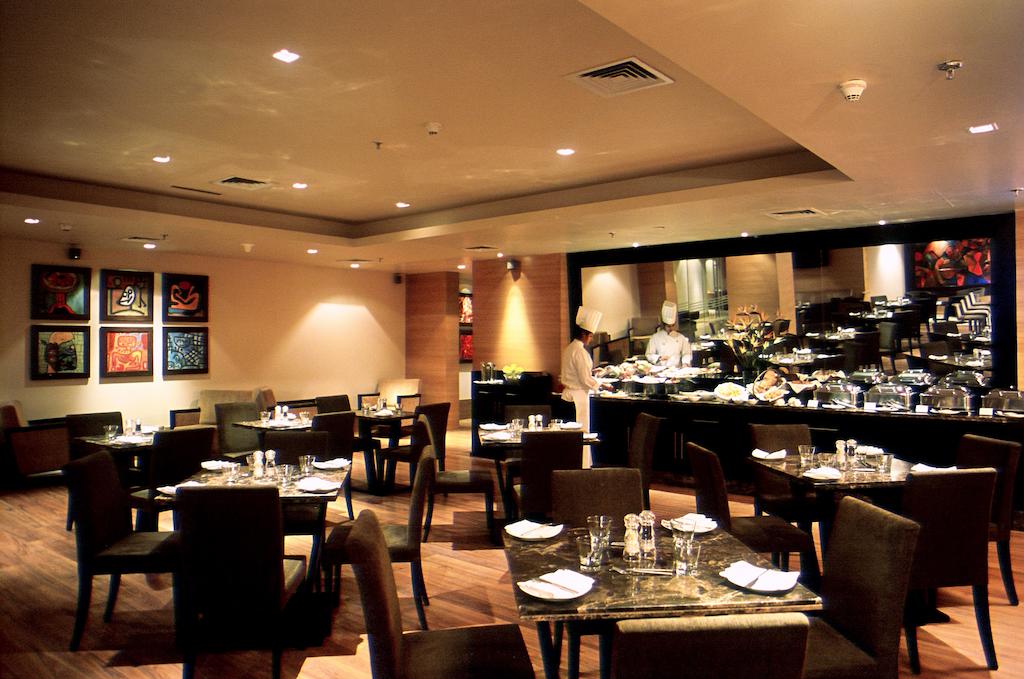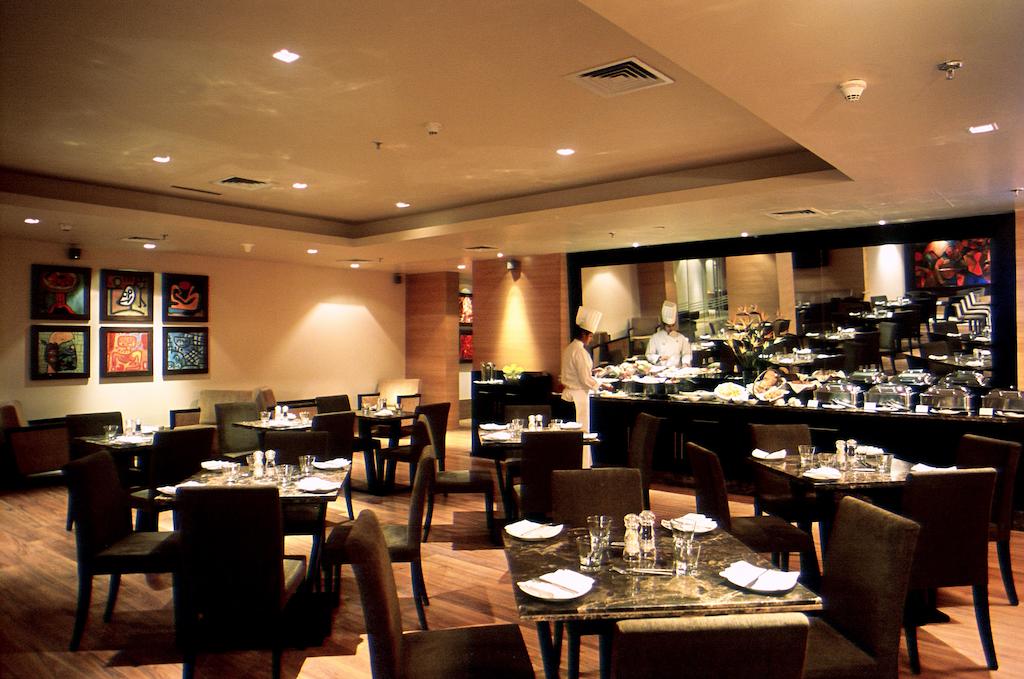 Our staycation or shall we say 'Sveltecation' experience was amazing and we highly recommend it to any one staying in Delhi, NCR or even coming from out of town, to give this luxurious, sophisticated yet modern hotel a try! You can also check out our entire staycation experience on live on our Facebook Page.
Feature image source – www.svelte.in