Peanut Butter Banana Ice Cream Recipe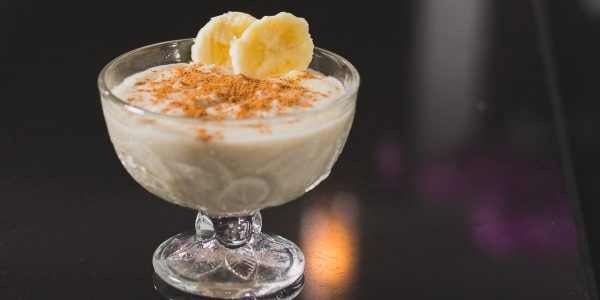 | | |
| --- | --- |
| | |
Arrange banana slices on a baking sheet and freeze, 8 hours to overnight.

Process frozen bananas in a food processor until evenly chopped; add peanut butter and process until thick and creamy.
Peanut Butter Banana Ice Cream | Recipe
I love ice cream. To the point where I have been trying to find ways to make my own ice cream. It's difficult, because it involves churning and it involves getting your hands on an ice cream machine. So the easier way to make that happen is to go out and spend lots of money getting really good ice cream. It's not always the viable option, but it's the option that works. But I didn't give up on my search for a way to make my own ice cream.
And I found one, which I then modified to be easier for me.
It doesn't require churning, it has no cream, it's not complicated and I could combine two of my favourite things together to make a quick and east dessert. It's also sort of healthy and also good for vegans, so it's a great ice cream for you to be making. It takes only two ingredients and a total of 10 minutes to make it happen.
Ingredients:
4 Ripe Bananas, chopped and chilled
2 Tablespoons Creamy Peanut Butter
Method:
1. Slice the bananas and freeze for two hours
2. Put the bananas into a blender or a food processor and blend till smooth
3. Add two tablespoons of peanut butter and blend again
4. Pour out the mixture into a bowl
5. You can either serve instantly for soft serve ice cream or put it in the freezer for a few hours to serve it hard
6. Garnish with chocolate sauce, banana slices, chocolate chips or anything you wish!