Popcorn Makers To Buy Online
Popcorns are the most commonly eaten and munched snacks all over the world. Be it any cricket, football, or rugby match or at the multiplex for movies, popcorns are the first preference on the audience to enjoy the proceedings whilst keeping your taste buds and stomach satisfied. But, if you want to prepare your desired snack at the comfort of your home. If you want to enjoy fresh and tasty popcorns all the time, check our list of best popcorn makers in India.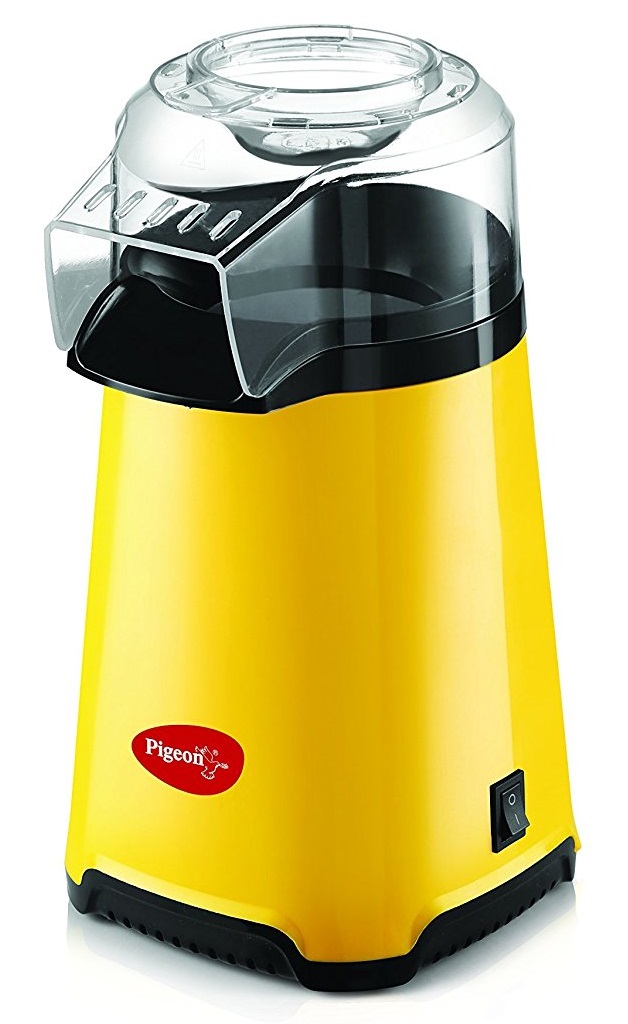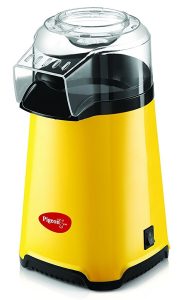 Specification
Simple one switch operation

Convenient and Easy to carry because of Light weight

Pops faster than a Microwave

Less Energy Consumption

Make homemade popcorn faster than in a microwave oven without worrying about the energy consumption as this appliance consumes just about 1200 W of power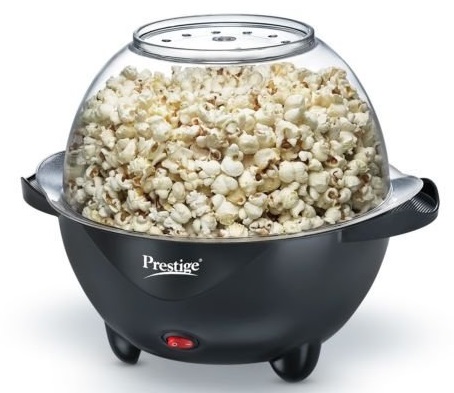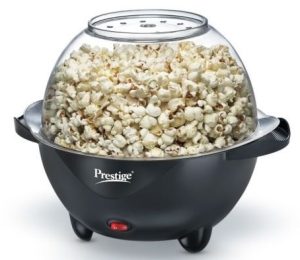 Specification
Content: Prestige Popcorn Maker Ppm 1.0

Voltage: 230V; Wattage: 800W

The product comes with 1 year Manufacturer Warranty

Prestige Customer care (Prefix area Capital STD code) 33441111 for any enquiries/assistance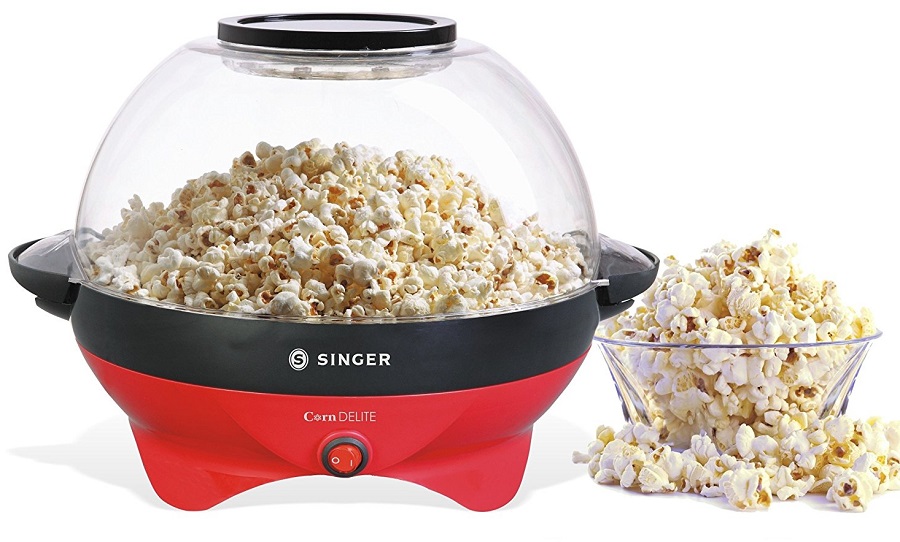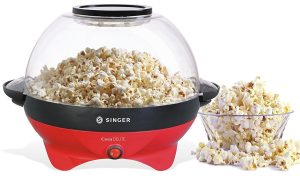 Specification
Option for with or without oil cooking

Detachable non-stick cooking plate

Halogen heating element

Rolling stirrer

Anti-slip rubber feet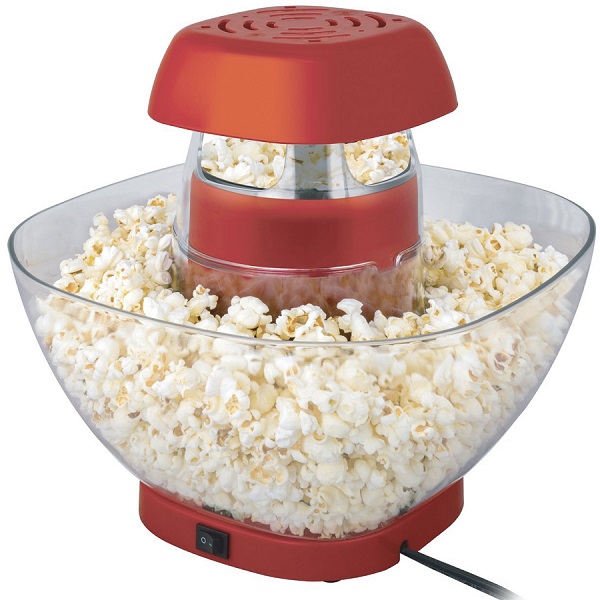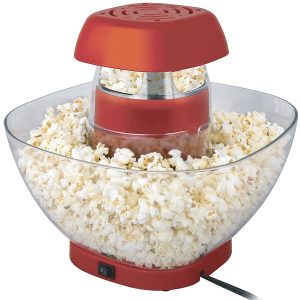 Specification:
Wattage: 1200 Watts

Innovative design

Detachable large size serving bowl

Excellent for big parties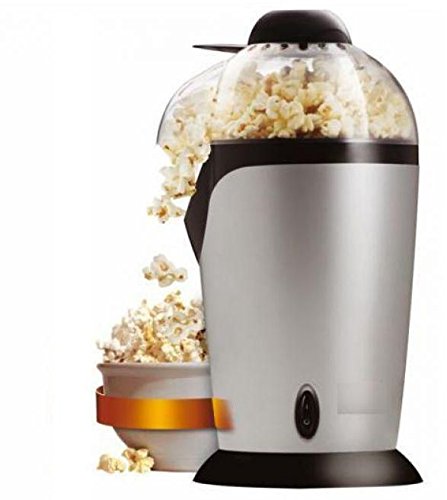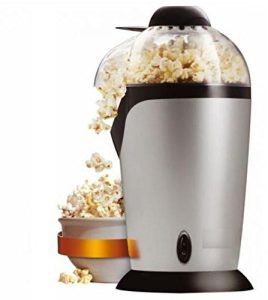 Specification
Capacity: 0.7 L, Power Consumption:1200 W

Air Popper: Yes, Model: OSM 1200

Build Material: Fiber, Stainless Steel

Kettle Material: Anodized Aluminum

Width:7 inch Height:12.5 inch Depth:7 inch, Weight: 1.2 kg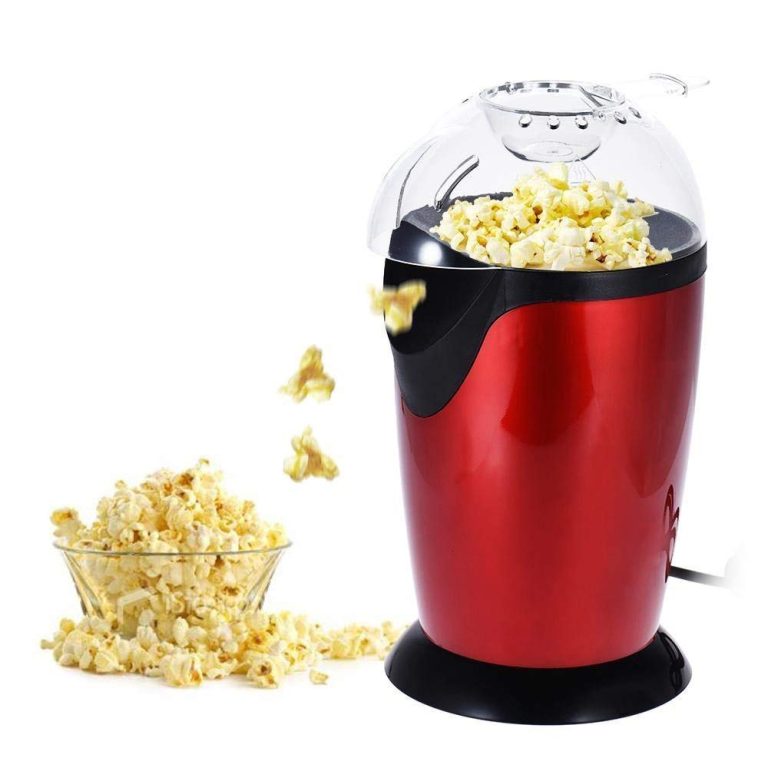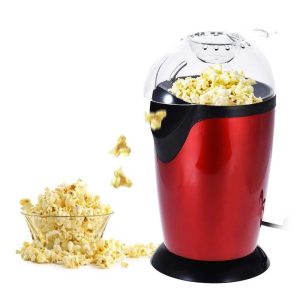 Specification
Quick And Efficient Popcorn Maker That Can Make Up To 16 Cups Of Gourmet Corn In 3 Minutes

The Popping Chamber Is Made Of Food Grade Aluminum Alloy And The Surface Is Made Of Bpa Free And Durable Thermal Conduct Abs With Scratch And Bump Resistance; Power: 220V, 60Hz, 1200W

This One-Key Operation Makes It Very Easy To Operate; Just Add Kernels Into The Popping Chamber And Switch It On, In Order To Get Up To 16 Cups Of Crispy Delicious Popcorn In Just 3 Minutes Of Waiting; The Popcorn Falls Directly Into The Bowl When Fully Prepared

It'S A Healthier Choice For The Entire Family As The Kernels Pop With Hot Air, Providing You Oil-Free Popcorn; Clean Your Completely Cooled Popping Chute And Cup Using A Damp Towel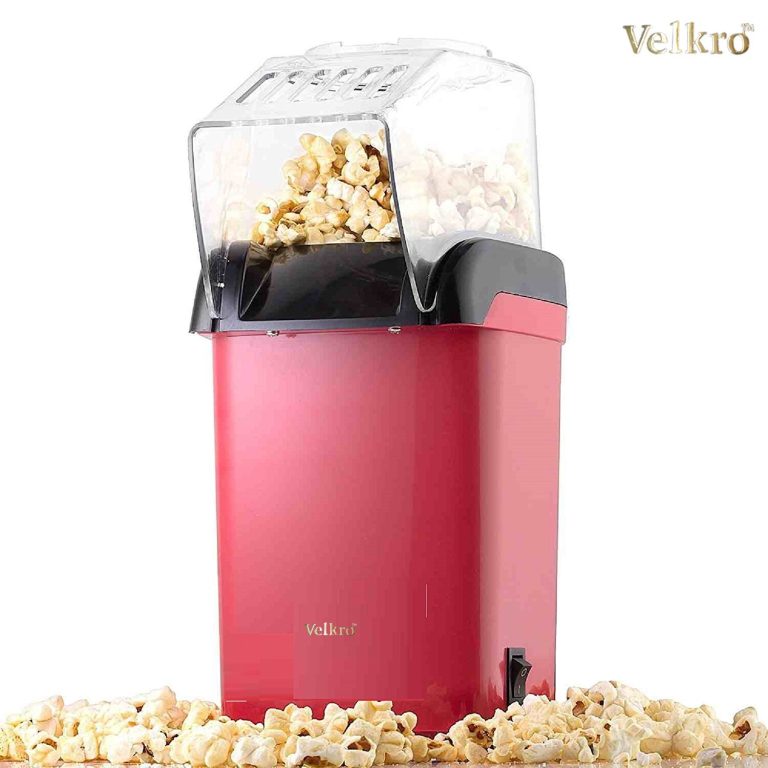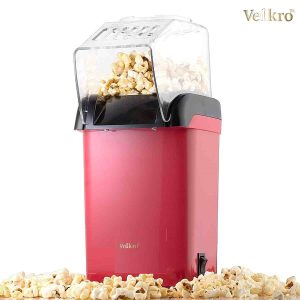 Specification
Quick and efficient popcorn maker that can make up to 16 cups of gourmet corn in 3 minutes

The popping chamber is made of food grade aluminum alloy and the surface is made of BPA free and durable thermal conduct ABS with scratch and bump resistance; power: 220V, 60HZ, 1200W

this one-key operation makes it very easy to operate; just add kernels into the popping chamber and switch it on, in order to get up to 16 cups of crispy delicious popcorn in just 3 minutes of waiting; the popcorn falls directly into the bowl when fully prepared

It's a healthier choice for the entire family as the kernels pop with hot air, providing you oil-free popcorn; clean your completely cooled popping chute and cup using a damp towel

Removable chute and butter warming tray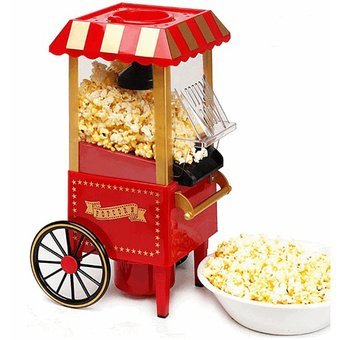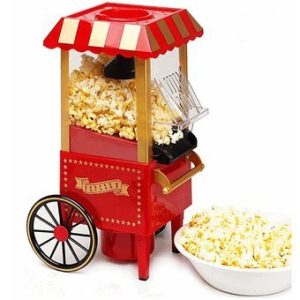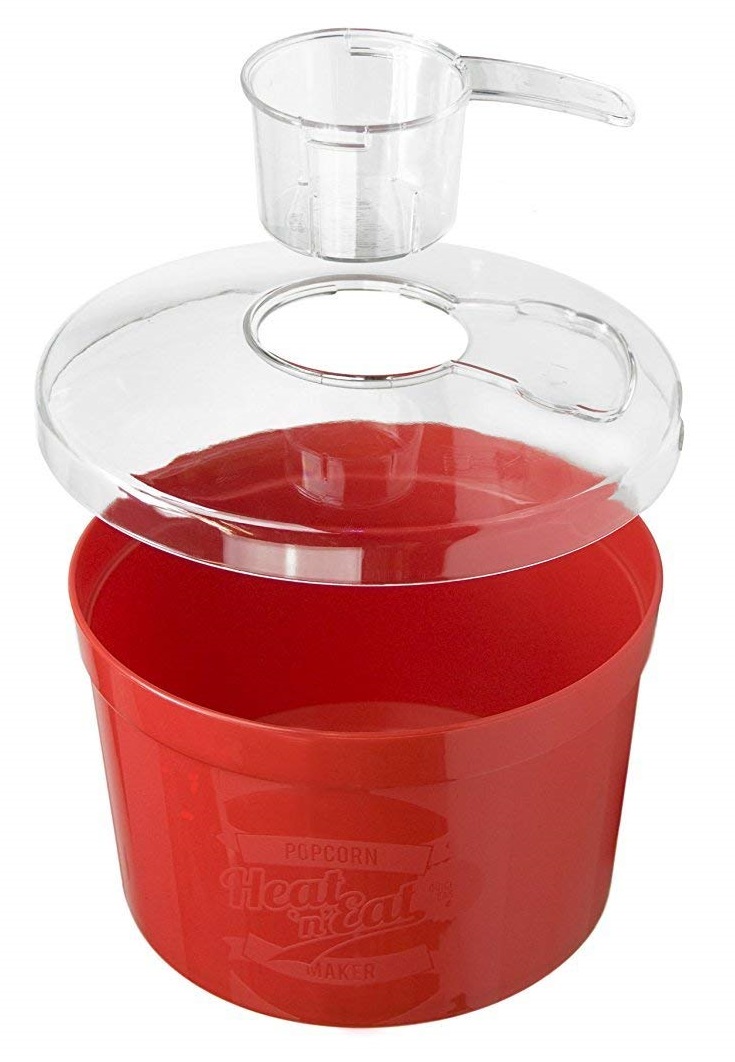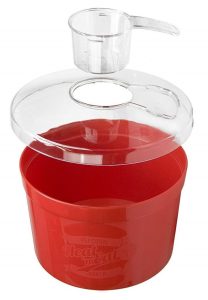 Specification
Novelty Popcorn Maker Machine

Measures 20.6 x 20.6 x 13.0 cm

Includes measuring cup and instructions

Does not require batteries, can be used in the microwave. Dishwasher safe (wash before first use)

Caution: Heat 'n' Eat becomes very hot when in use. Always wait for the product to cool before reusing. Don't leave microwave unattended whilst popping. Adult supervision is required at all times.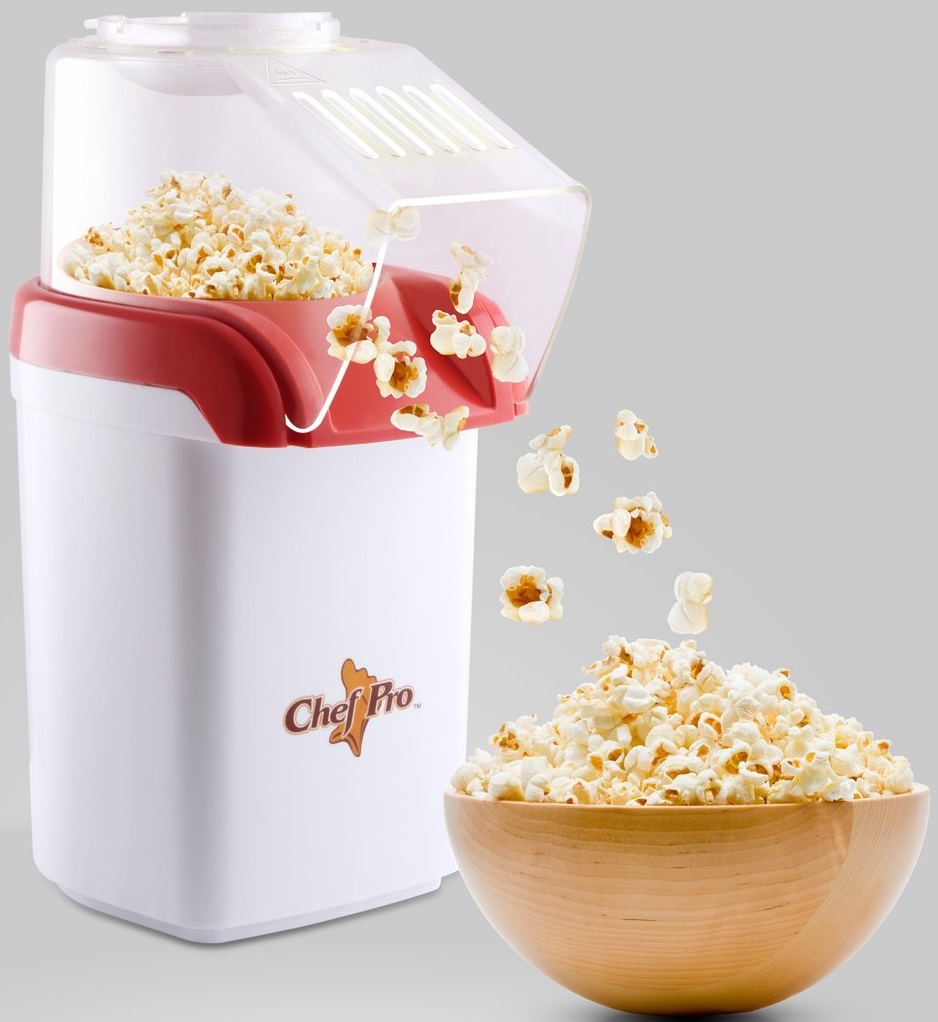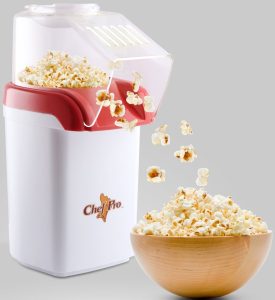 Specification
Pop-corn in less than 3 minutes

Pops without oil for healthy snacking

Removable chute and butter warming cup

All removable parts are dishwasher safe

Warranty: 1 year on product

Power: 1200 watts