This Rs. 3.5 Test Can Tell Whether Your Fish Is Contaminated Or Not
Of late, fish-eaters across various Indian states have been haunted by the term 'formalin' after a bunch of state governments banned the sale of fish due to the presence of formalin, an organic compound, in them. Following this reveal, sales of fish have taken a hit in Goa, West Bengal, Kerala, Nagaland, and Assam.
However, the Capital is yet to take any such steps to stop the sale and circulation of such contaminated fish or even conduct tests on existing fish stock in the market, so here's all you need to know before you enjoy another bowl of fish curry.
Formalin though an organic compound is harmful as it is carcinogenic. Fish are often laced with this compound in order to keep the catch fresh for long and preserve it. Moreover, Delhi brings in all its fish supply from other states; this process of transportation can take up to a week and so the addition of formalin to the supply is inevitable.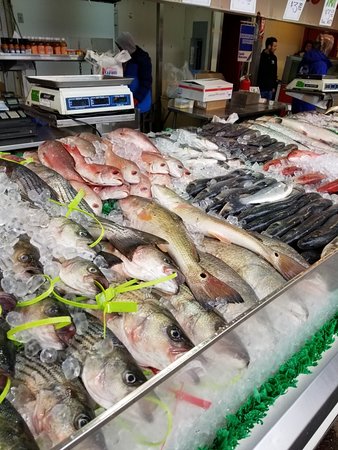 Image Source
Not All-Bad News
But it's not all bad news because to curb this fishy menace, the Food Safety and Standards Authority of India (FSSAI) has partnered up with the Central Institute of Fisheries Technology (CIFT) and developed a test kit called CIFTest that can establish whether fish contain the aforementioned component or not. And while – unlike most other state governments – the Delhi Government has not asked for these sample kits yet, the easy-to-use kits would soon be available commercially for use by households.
The kit comprises a reagent and some paper strips. To carry out the test, one must swab a fish using one o the strips and then add some reagent to the strip. If the strip changes color, contamination is confirmed and vice versa. Each kit includes 40 strips while each test costs INR 3.50, a government official said.
"Formalin is used to ensure fish remain 'visibly' fresh when in actual fact it may be stale," the official said, adding, "The substance usually doesn't penetrate beyond the scales of the fish". So, while rigorous washing may rid the fish of formalin, it won't ensure complete safety.