Bengaluru isn't called the Silicon Valley of India for nothing. The number of apps and online portals for food delivery services and shopping coming from the city will prove that they are definitely one step ahead of the rest of the country.
Zzungry is one of these online portals that have been started in Bangalore. Put together by three friends, the purpose of this website was to produce great food that you wouldn't find with just about any delivery service in the country.
They have an extensive menu online with starters, main course, accompaniments (various rotis) and combinations of these items. And everything is decently priced, which is the big draw, giving you five-star hotel style food at an affordable rate.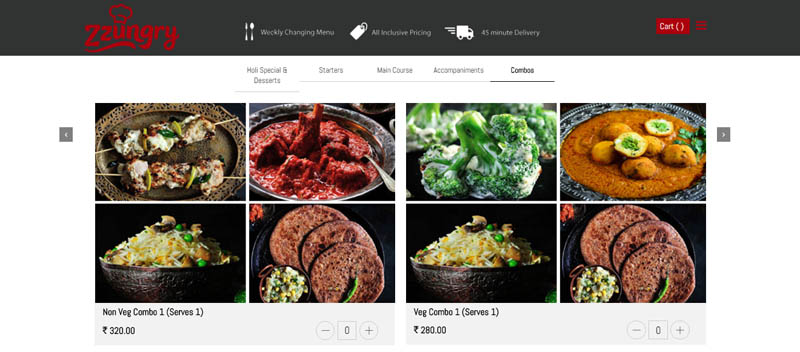 They also have a different menu every week, so you're not going to be eating the same thing you ate today if you order again on Tuesday. And they have everything from mutton to all kinds of vegetarian food.
They don't have an app for the service yet, but with a website that is easy to navigate (even on your phone), they're doing fine right now. Plus, there is no delivery charge and you can either pay online or pay when the food arrives at your door.
If it looks as good as those pictures make them out to be, you can be sure you're in for a real treat.