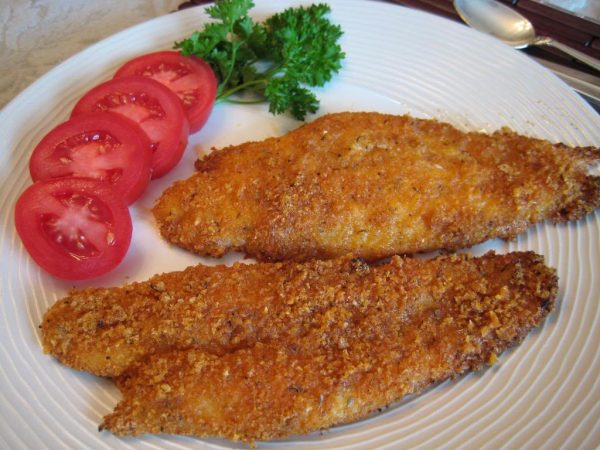 | | |
| --- | --- |
| | |
Mix all the ingredients mentioned under first marination. Taste the marinade and adjust salt or spice as needed.

Powder ajwain and saunf together or crush them coarsely. Mix all the ingredients mentioned under second marination. Repeat tasting this a bit. Adjust whatever is needed.

Wash fish fillets thoroughly. If using a fish like salmon, make slits in the fillet.

Drain off the water completely. Marinate with marinade prepared in step one. Set this aside for about 15 minutes.

Place the fish in flour mixture we prepared in step 2. Make sure flour coats well on to the fish on both the sides. Fish looks floury at this stage.

Set this aside till the dry flour turns moist. The moisture in the fish makes the flour damp and it sticks well to the fish. This takes around 10 to 15 minutes

Heat a tawa. Add oil and spread it well. Heat it on a low flame. Fry till crusty on both the sides. Be gentle while flipping the fish otherwise the masala comes out. Fish can be pan fried or shallow fried both yield almost the same result.

Garnish with onion wedges and grated carrot. Serve with a meal or as an appetizer.