Roasted Chicken that might just make you cry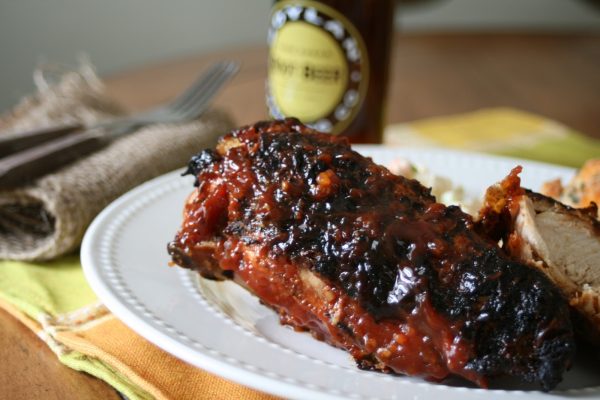 | | |
| --- | --- |
| | |
Place in a large zip-lock bag.

Combine olive oil, smoked paprika, lemon juice, and garlic in a small bowl and pour over chicken.

Let chicken marinate for at least an hour, up to 24 hours in the fridge. Try not to go over that though.

Preheat oven to 350 degrees

Remove chicken from bag and place on a greased baking sheet. Season with salt and pepper.

Bake for 20 minutes and brush a layer of BBQ sauce on the chicken (very important). Return to the oven and repeat brushing with BBQ sauce every 5 minutes until the chicken is cooked through, about 15 to 20 minutes longer.
Forget the 5 minute rule and you're better off eating cardboard.
Depending on what BBQ sauce you use, the colour of the chicken will vary.
Be generous with the BBQ sauce please.
Serve hot with anything ranging from bread to the exquisite couscous- or just eat it plain, already.