Suits Cheese Crust Pizza Recipe
Suits has become an inseparable part of life for its fans and though every new episode is intriguing we love the pilot. The bond between our very own Batman and Robin aka Harvey and Mike forms in this episode and while both brag about their abilities, we're thoroughly impressed by how quick witted Mike really is. Unintimidated by the load of paperwork on his first case, he casually orders a cheese crust pizza and brags about how quickly he found the flaw in a room full of boxes with unending files in them.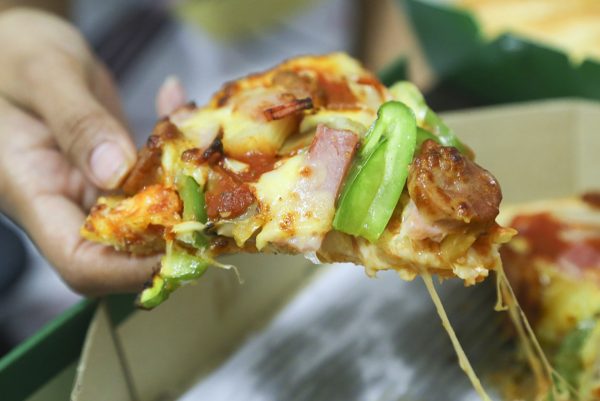 | | |
| --- | --- |
| | |
Mix flour, yeast and salt in a bowl.

Meanwhile, heat water and oil till it reaches to a rolling boil.

Pour this water mixture into the dry ingredients and whisk it.

Make a dough, kneading with your hands and keep aside to rest.

After a few minutes, sprinkle flour on the work surface and roll out the dough.

The dough should be 2-inches longer than the size of the pizza pan.

Put the cheese on the edge and use the extra dough to roll over it.

Seal in the cheese and poke the pizza base with a fork.

Put this in the oven for 10 minutes at 425°F.

While the crust bakes, toss sausage in some oil along with capsicum and rinse excess liquid.

In another bowl, mix tomato sauce, oregano, pepper and garlic powder.

Spread the sauce over the baked crust.

Top with sausage mixture, mushrooms and mozzarella.

Bake the pizza for 20 minutes or till the cheese bubbles and the crust is crispy.