Triple Chocolate Cheesecake Cupcakes Recipe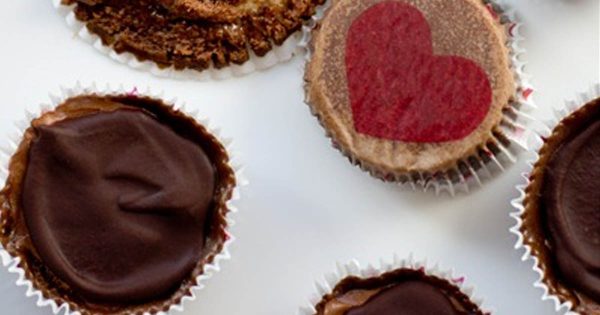 | | |
| --- | --- |
| | |
Preheat oven to 350 and line 24-cupcake tins paper cupcake liners
Microwave chocolate and butter in a bowl in 30-second increments stirring in-between until butter and chocolate are completely blended and melted.

Stir sugar into mixture until well blended; beat in eggs one at a time along with the vanilla- whisk well.

Sift 1/2 cup of flour, baking soda and salt, into the mixture and mix well.

Add remaining flour alternating with water (starting and ending with flour) stirring in-between each addition until just smooth.

Pour into prepared tins, around 2 tablespoons per cup, and bake for a good 5 minutes or until cake layer is set but still jiggly. Remove from oven.
Reduce oven temperature to 325 and prepare cheesecake filling; beat cream cheese with an electric mixer until light and creamy.

Add sugar and combine on medium-high speed until blended in.

Beat in egg and vanilla extract, on medium speed and stir in flour

Add salt and beat until mixture is thick and creamy

Melt chocolate chips and remaining 2 tablespoons of butter in the microwave using the same method as above. Mixture will be very thick.

Add chocolate to the cheesecake filling and combine thoroughly.

Pour chocolate batter over cake layer and return to oven for 6-8 minutes or until cheesecake is just set.
As the cupcakes cool, prepare glaze.

Combine chocolate chips, butter and corn syrup in a small pot over low-medium heat and stir constantly until mixture is completely melted.

Stir in vanilla and remove from heat; pour glaze over cooled cupcakes.
Chill cupcakes in fridge for a minimum of 2 hours and until ready to serve; they will keep in the fridge for a few days.