Silver Plates Get Karnataka Chief Minister Siddaramaiah Into A Pickle
It's the festive season, and winter celebrations are in full swing. However, instead of silver bells, silver plates have gotten Karnataka CM, Siddaramaiah into hot water. According to TOI, the dinner was organized by Siddaramaiah's cabinet colleague and medical education minister Sharan Prakash Patil at Kalaburagi on December 16 during the CM's state-wide tour, titled 'Sadhane Sambhrama', ahead of the assembly elections in the state.
A BJP politician from Kalaburagi claims that cost of the dinner served to the CM and other ministers, as well as the public who attended the rally, came to around 10 lakhs.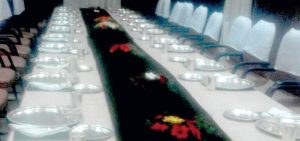 The State Assembly Elections Are Near
"How can Siddaramaiah, who claims himself to be a socialist and champion of Ahinda, partake in such lavish dinner?" asked some BJP leaders. Congress responded that the plates were only "silver-coated and the bills were not just restricted to food alone."
Former district BJP president, Rajkumar Telkur, has claimed that the Kalaburagi district administration paid for the entire dinner and says he has receipts for the same.  "Each plate of food served was charged Rs 800 and a special caterer from Hyderabad was roped in for the purpose," he alleged.