How to Submit a New Recipe to the HungryForever Database
Step 1: Visit and Login to the HungryForever Website in your web browser. Use the "Login" area near the top right hand corner of the page.

Step 2: After Logging in Drag the Mouse Over the "Recipes" Drop Down and Select "Upload Recipe".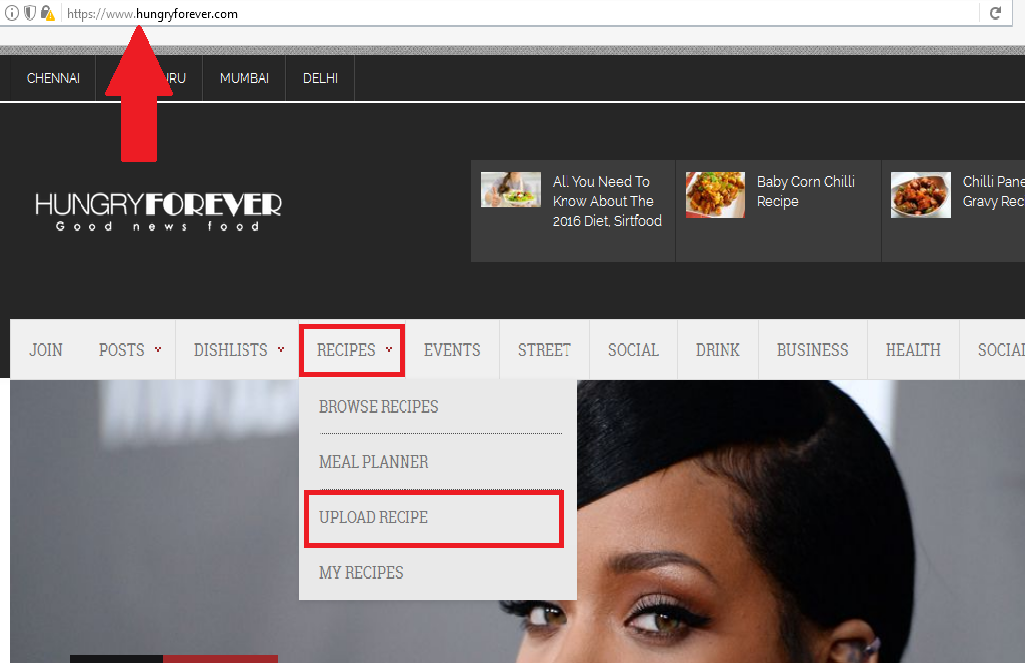 Step 3: Add a Suitable Recipe Name in the Title Box. Be creative in keeping a title to your recipe.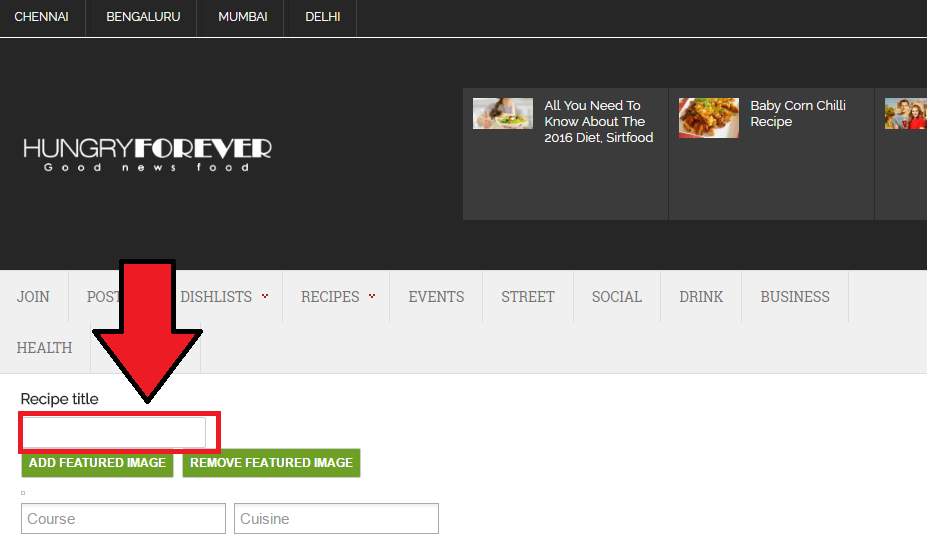 Step 4: Add an Unique Featured Image by Clicking the Add Featured Image Button and Upload a Suitable Image For Your Recipe.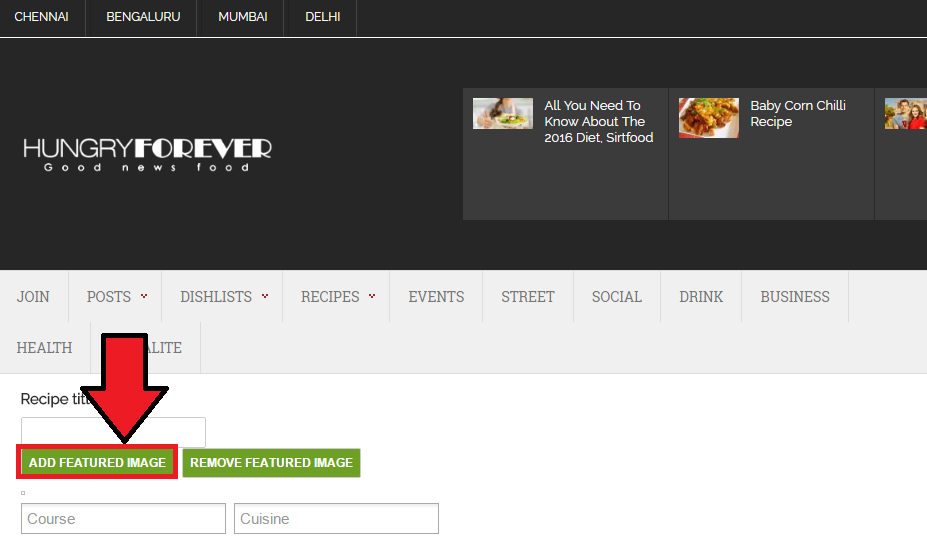 Step 5: Type in a suitable Course and Cuisine of your recipe.

Step 6 : Type in a personalized description for your food like it's spicy, salty etc., and also type in the exact number of servings possible, preparation time, cooking time and passive time (waiting time) in making of this recipe.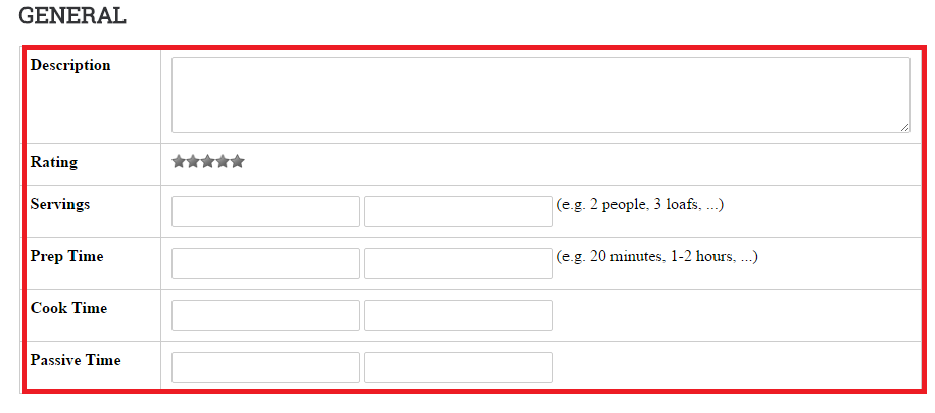 Step 7 : Type in the necessary ingredients required for making up your recipe along with its quantity and unit.
Make sure to only include only one item per line, and also make sure the ingredients are ordered in the same order as how they'd be used in the recipe. If more ingredients needed to be added just press the "Tab Button" after keeping the cursor in the Notes column or just by clicking in the "Add an ingredient".
"Add an ingredient group" is used to add different set of ingredients needed in preparation process and cooking of the recipe, which should be typed in with its suitable sub headings.
Optional Notes Can be Added inside the "Notes" section of the ingredients if any special type of the ingredient is used or how it should be prepared.

Step 8: Type in the Step by Step Instructions Needed in Preparation of the Recipe.
List steps in the way they should be done.
Don't forget oven temp, and time for "waiting" steps such as marinating, steaming, dough-rising etc.
By Pressing the "Tab button" or By Clicking the "Add an instruction" You can add the consequent steps.
By Pressing the "Add Image" button you can explain every step visually by uploading the relevant images for each step that you took during your cooking.
By clicking "Add an instruction group" you can add a relevant set of instructions with different sub-headings that is needed to explain a different cooking processes in your recipe making.

Step 9: Type-in if other ways to cook or serve this dish is available or if any substitution ingredient is available in place of the main ingredient.

Step 10: You can click the preview button to see how your added "Recipe Page" could look and if you are satisfied with the output of your recipe you could press "Submit" button.
If not satisfied, you can edit back the  section you need and again press the preview button to visually see the changes and then it can submitted for moderation by clicking submit button.
Recipes will be reviewed by our staff, with maximum of 7 working days and will be approved and in some cases if some criteria is needed it will be edited and published. Please note that if already available or similarly available recipes is in our database, it will not be approved.