Take A Culinary Journey To Rajasthan At Spice Terrace This June
A land teeming with a rich history and culture, Rajasthan has captivated imaginations for centuries. When we heard that Spice Terrace would be taking us on a culinary journey to Rajasthan – the land of colours – we knew that they would captivate all of our senses.
From the live traditional Ghoomer dance performed to the eye-catching decor, we were transported to the realm of kings! We started our meal off with an absolutely divine smoked buttermilk that whet our appetite and left us wanting more!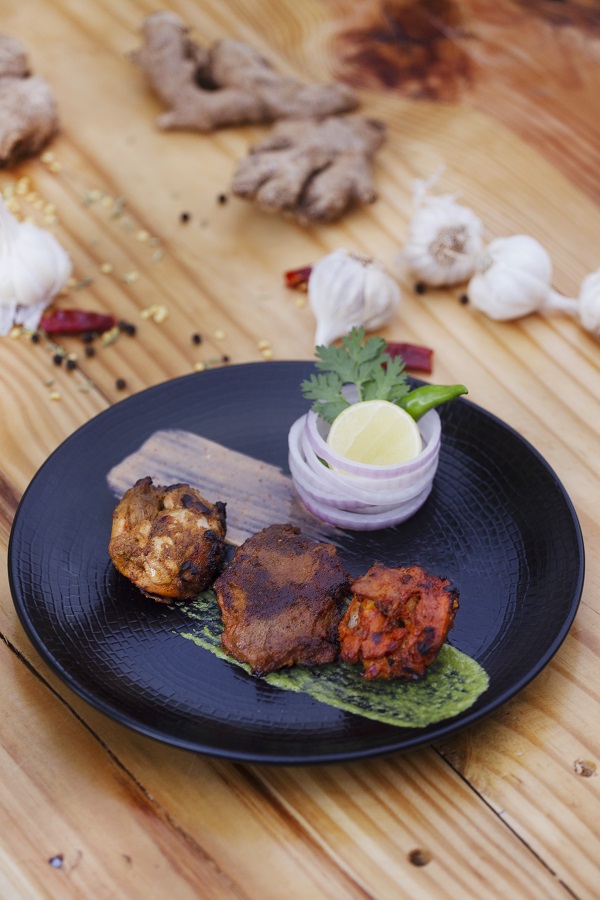 With vegetarian and non-vegetarian options available (and an amazing spread for both) we couldn't wait to try the piece de resistance, the thali! One of the most exciting things on our plate was the Dal Baati Churma, which was stuffed with a kheema – just adding to the richness of the experience.
Of course, no Rajasthani Thali could be complete without Papad Churi and the wide assortment of breads available, including the Missi Roti! We loved the subtlety and depth of flavour in the Maas ke Sooley and enjoyed trying Ker Sangri for the first time!
On the dessert side of things, we were treated to an absolutely divine, melt in the mouth, Malai Ghevar – quite honestly, one of the best we've ever had. It was paired with a rich, Moong Dal Halwa that contrasted the lightness of the Ghevar beautifully – the quintessential end to a meal!
So, if you've been homesick for Rajasthani food, or are looking to try it for the first time, the Spice Terrace has curated an absolutely unforgettable experience.
Where: Spice Terrace, JW Marriott Hotel Bengaluru
Date: 17th – 27th June
Time: 7.00pm – 12.00am
Price: INR 2500++ (Veg) INR 3000++ (Non-Veg)
For Reservations: Call – 08884494036