Not All Boys Disappoint & the Fat Boy is Proof Enough
The foodies of Chennai are getting bored with the pizza franchises that seemed to have been around since forever. Pizzas that were once a delicacy saved aside for special days is now a common household food in the city thanks to the hundreds of outlets that keep popping up. Though they've become a pretty common food, the hunt for unique pizza places has not stopped. That's where The Fat Boy, Alwarpet, comes in. Authentic hand-stretched, wood-fired ovens with a multitude of toppings to choose from, this popular pizza place is drawing in crowds ever since it opened in May '17.
A simple, cozy decor in white and orange and practical furniture that gives a homey feel to the place set the mood for an indulgent pizza lunch. The open front kitchen catches our eye and we take in the domed wood-fired oven while a cook weaves magic with his hands, pulling and swirling the pizza dough. "I named the place after him," Randeep Singh points to her husband Raman Singh, whom we realize resembles the place's mascot quite aptly. The couple, passionate about food and the restaurant business, took a year for research and settled on the wood-fired pizza concept. "We were hesitant at first, since Neopolitan style pizzas are more about the base less about the toppings, but we went ahead since we knew we're offering the people of Chennai something new and we're glad we did," says Randeep, telling us about the great response they've received till date. "Honest, good food without any compromises and available at affordable prices is what we're all about," she adds.
We start with their Jalapeno Cheese Poppers made with cheddar cheese and chopped jalapenos that's served with a spicy sriracha mayonnaise that's perfect with the cheesy flavor. Made fresh every day, the poppers are a great kick start to the meal.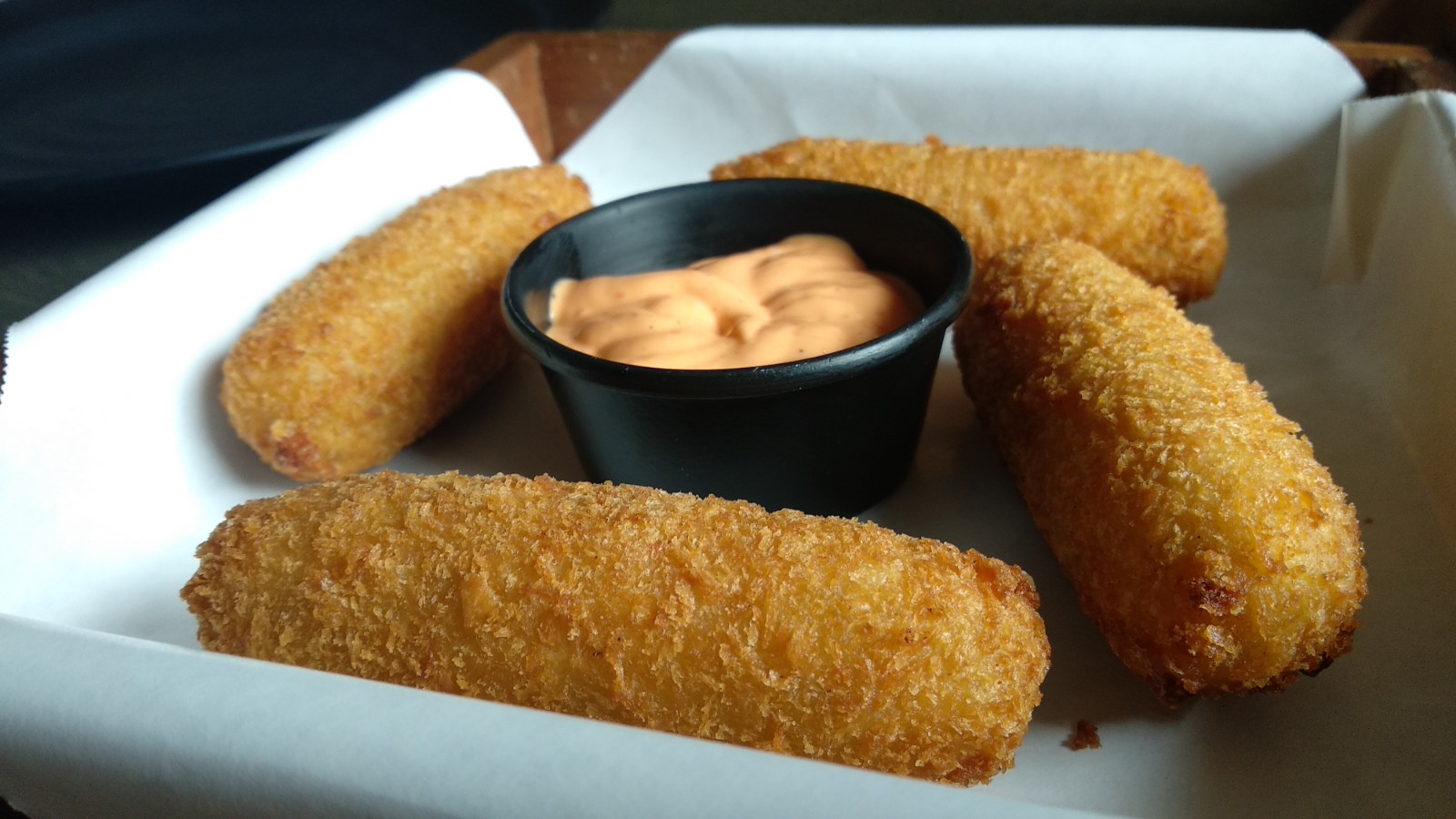 The Panko Crumb Chicken is another crunchy appetizer that reaches our table piping hot. Chicken breasts marinated with different spices and coated with Japanese panko crumbs and deep-fried makes for one delicious appetizer. The tender chicken with the sriracha mayonnaise makes you fall for it. We sure did.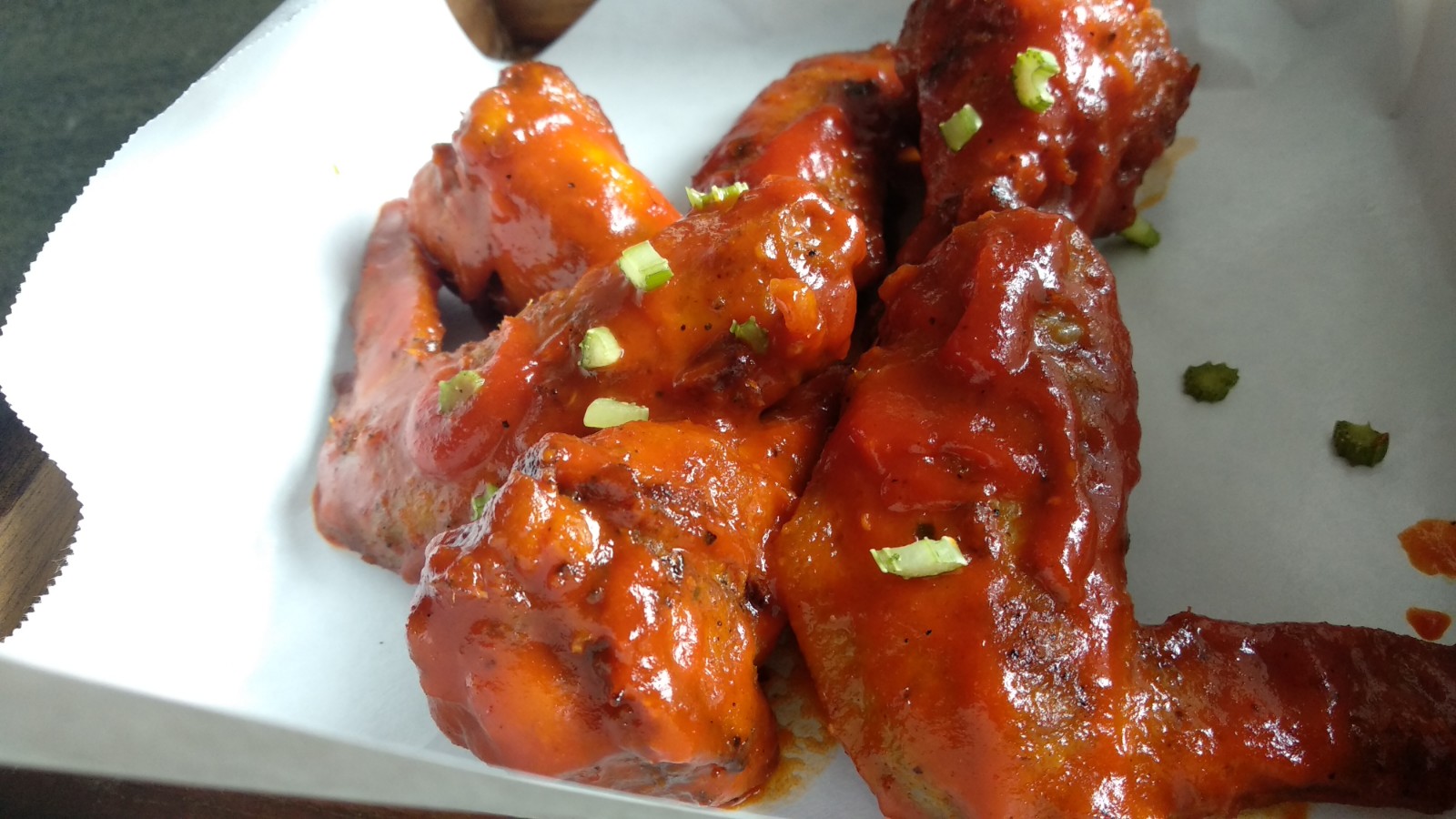 Our first wood-fired dish arrives, the Cheesy Garlic Bread. A sour bread base topped with generous amounts of cheese and garlic, glistening with olive oil and mildly spiced with rosemary is an instant hit with us. After this, we sure aren't going for any garlic bread that doesn't give us strings of cheese when pulled apart.
The Fat Boy has 16 varieties of pizzas (8 vegetarian ones and 8 non-vegetarian) and they're adding more to the menu. The first pizza we try is the Tandoori Paneer Pizza, topped with fresh cottage cheese, tandoori sauce, peppers, onions, and loads of mozzarella. Every bite is a cheesy indulgence and the paneer just melts in the mouth. A pizza with delicious desi flavours, this one sure wins.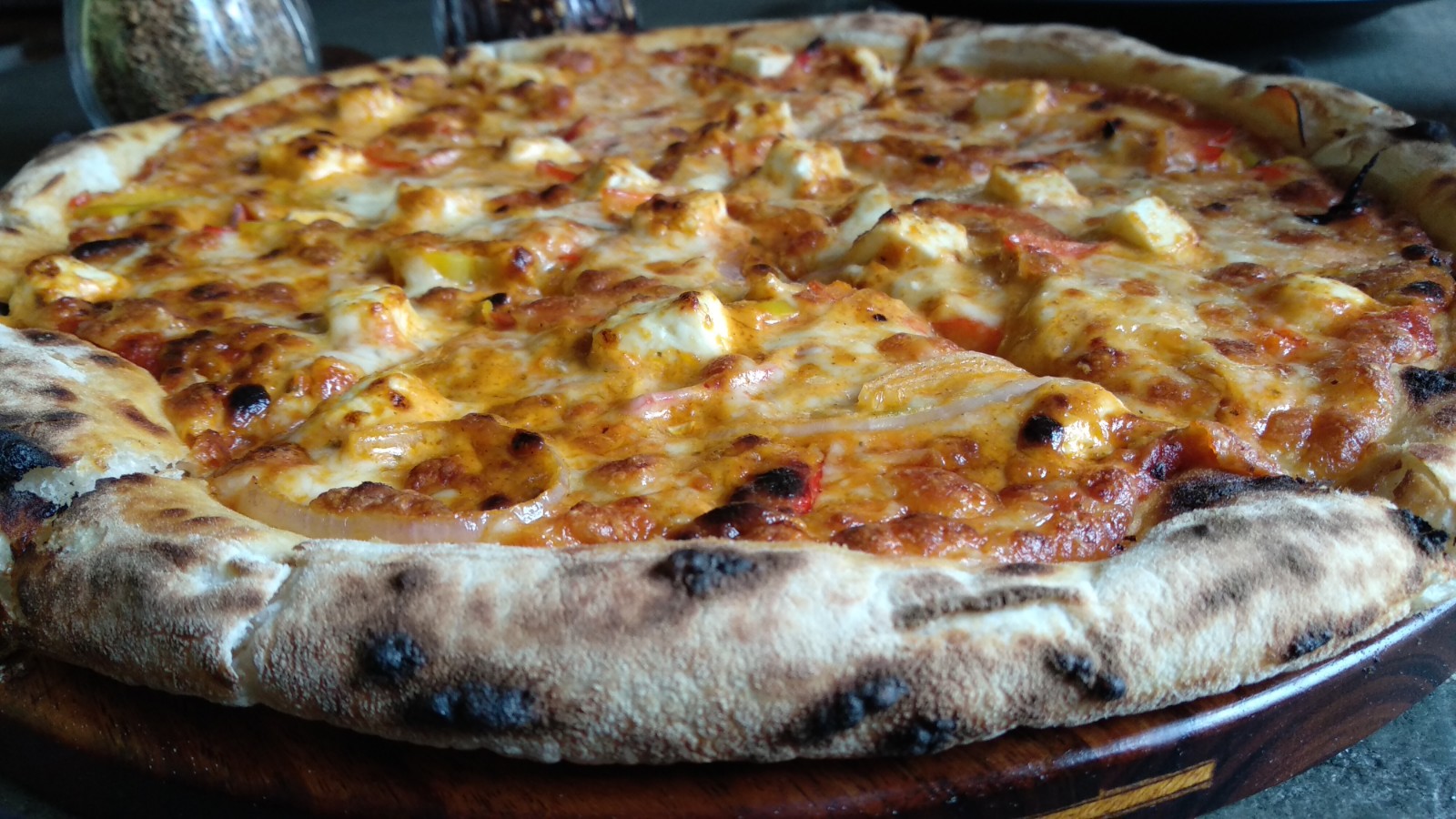 The Stud Boy, one of their non-vegetarian pizzas comes loaded in every sense of the word. The pizza comes with a topping of smoked pork pepperoni, pecorino, tomatoes and mozzarella. The melted pork fat that has rendered from the pepperoni swims all over the surface, giving off an intense aroma that you just can't say no to. The pizza is packed with flavors with the pepperoni taking the credits for most of it.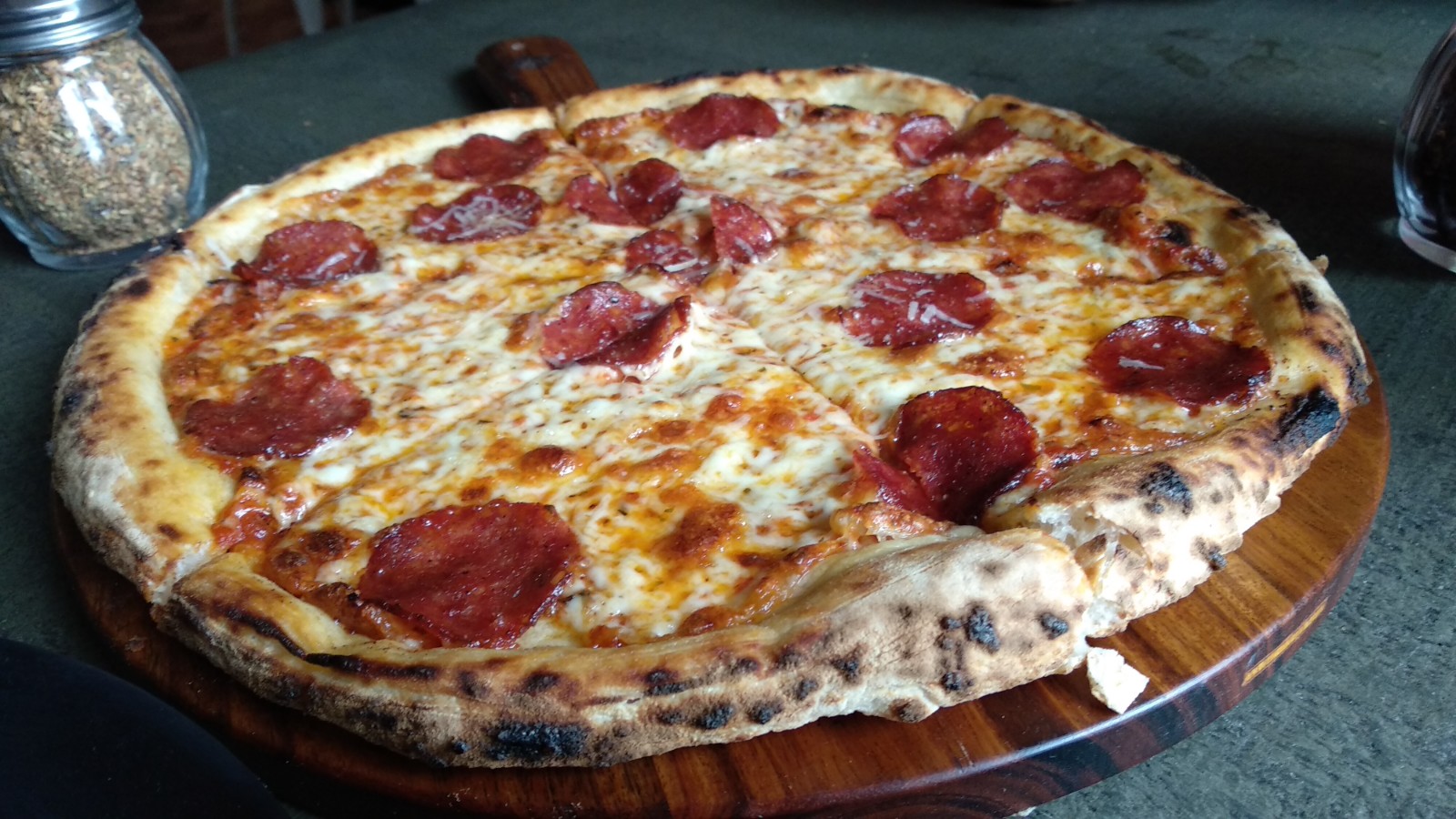 For dessert, we had their Waffle Sundae, a generous portion of chocolate waffles served with vanilla ice cream and chocolate drizzle. Dessert never goes wrong with waffles and what a way to end our meal!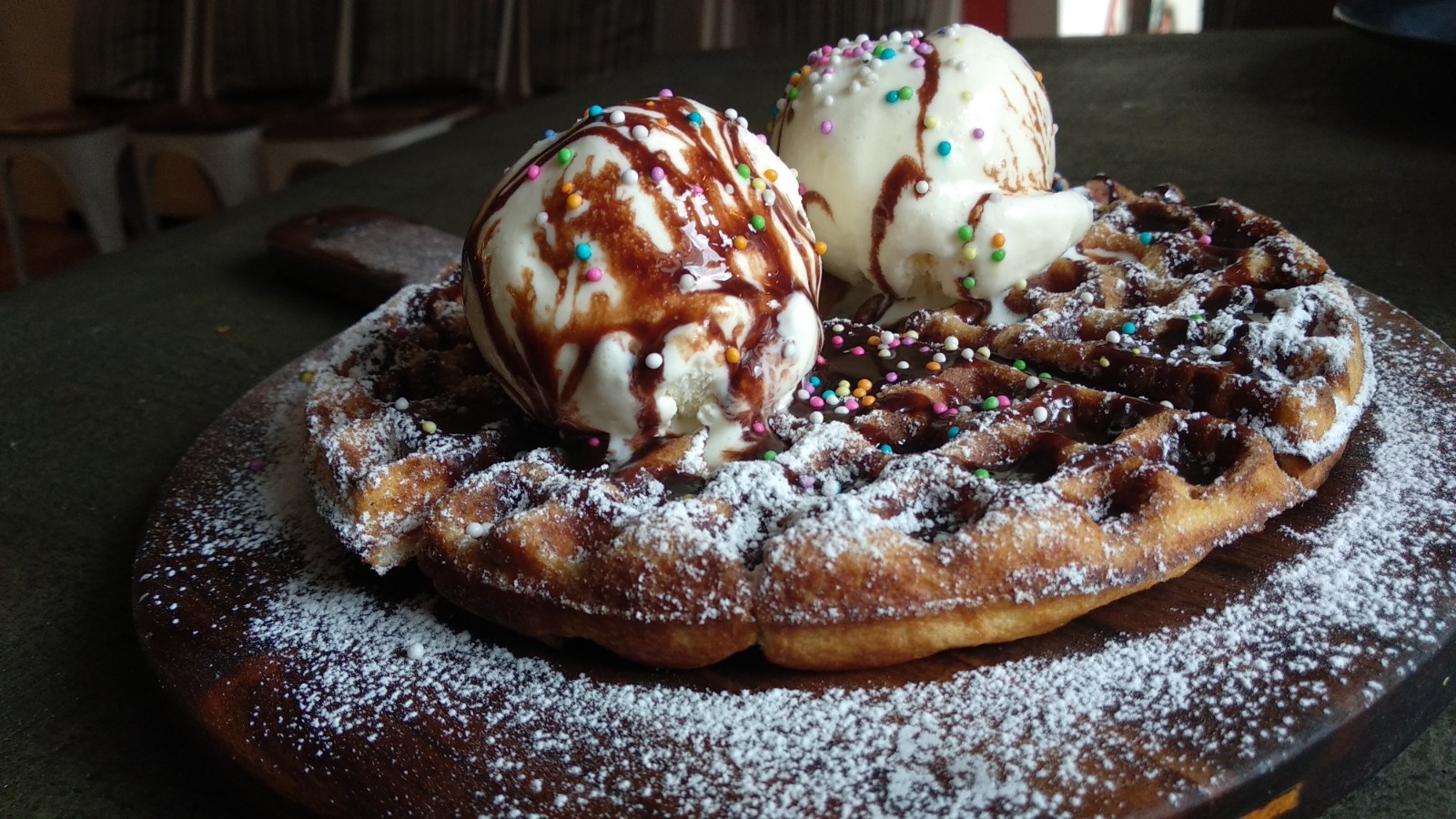 The beverages we tried were the Oreo Peanut Butter Milkshake and the Caramel Parle G Milkshake. While the former was a deliciously chocolaty drink, the latter was a tribute to THE biscuit of our childhood.
While we're well acquainted with pizzas with stingy toppings and almost non-existent cheese, The Fat Boy wins our heart with every generous portion. Having a cheat day that you want to take advantage of mercilessly? The Fat Boy will give you the pizza meal of your dreams. Ours definitely was one.