It's Time To Fondue! Check Out These 8 Great Places To Enjoy Fondue With Your Friends In Chennai
Originally a Swiss dish of melted cheese served a big pot that everybody can eat out of together, the Fondue has taken on a few different avatars. The most popular kind of fondue right now is obviously the chocolate type, which is served with brownies, cake and so many other delicious things that can be dipped and coated in warm melted chocolate. It's either served over a candle to keep it warm or a lamp of some kind that keeps the cheese or chocolate warm till the customer is ready to eat it. In 1930s, it was promoted as a Swiss National Dish by the Swiss Cheese Union and by the 1960s, it had made its appearance in North America.
The whole point of the fondue is to enjoy a special dish or treat with your friends or family. It's a bowl of cheese or chocolate, as the case may be and it is absolutely delicious in every way. While Chennai might not be home to lots of fondues and may not be a city that is well known for fondues, if you're craving some, this is where you can get your hands on this great treat in the city.
Little Italy
This popular vegetarian Italian restaurant has branches all over the city – and the country in fact – and is really well known for great food of all kinds. Pasta, pizza and other delicious Italian mains are available. But what you're really here for is the Cheese Fondue. Made with melted cheese in white wine with Italian herbs and served with croutons and exotic vegetables.
Price: Rs. 545
Jalpaan
This North Indian and Italian restaurant – yes, we understand that's a weird combination – has a menu so long that it might take you a while to get through it all and make your decision. But to help you pick something faster and easier, check out the Fondue Margartia which is a classic cheese fondue with Italian herbs, served with bread, croutons, potato wedges and mixed vegetables.
Price: Rs. 525
Kaidi Kitchen
Most will know this restaurant as the themed restaurant that looks like a jail, but along with their other great vegetarian offerings, they also have two different kinds of fondue. Sticking with the traditional way, they have a Cheese Fondue or a Spinach Cheese Fondue that is served with bread and grilled vegetables.
Price: Rs. 551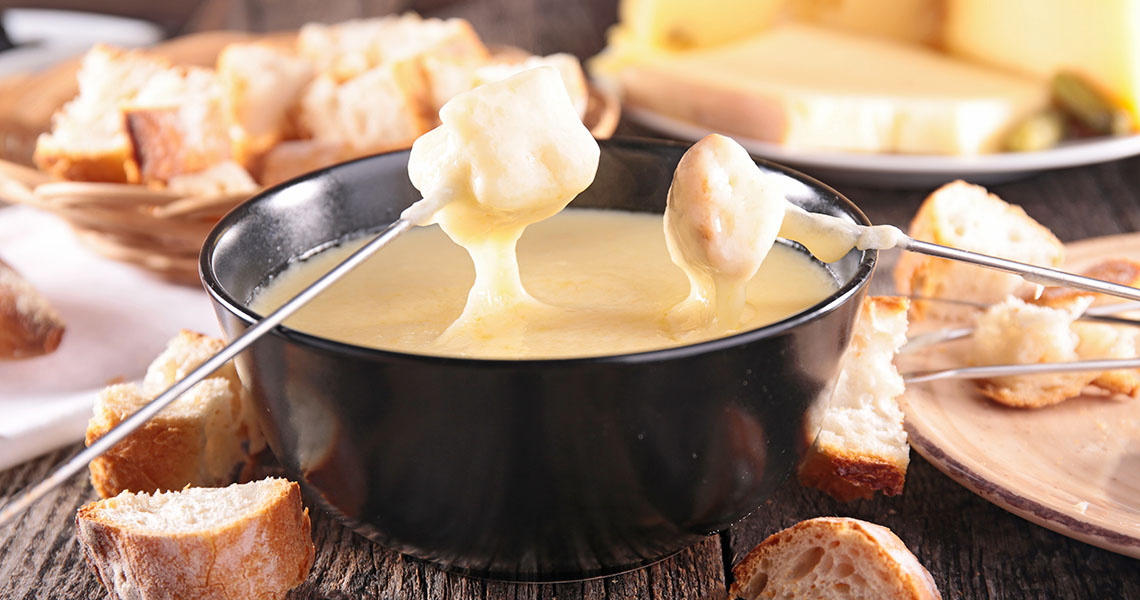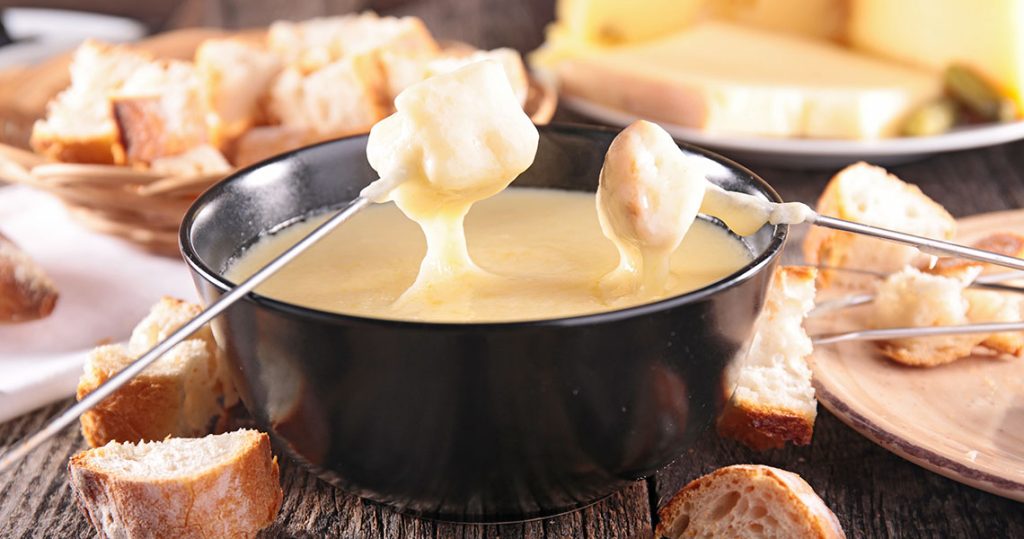 New Yorker
Like Little Italy, this is a popular and well known restaurant all over India. Another vegetarian spot in the city, New Yorker has three different kinds of fondue to choose from. They've got a traditional Swiss Cheese Fondue, which is obviously modeled after the original one. They also have a Mediterranean Fondue which would still have cheese, but different elements to go with it. And of course, a Chocolate Fondue.
Price: Rs. 430 (Cheese), Rs. 450 (Mediterranean), Rs. 399 (Chocolate)
Chocoholick
With a name like that, you know you're in for an absolute treat. The pictures on the menu alone will make you want to give up eating anything else in order to enjoy their fondues. There's the Chocolate Volcano, which can be had as a couple or as a family and served with fruits and ice cream. There's also the Fruit Volcano, which is similar, but with much more fruits! What is it going to be?
Price: Rs. 359
Tasteation
Now this place has something that is totally refreshing and innovative. They obviously have a cheese fondue, but it's nothing like the ones you're used to. Called an "Indie Fondue", it's a Pav Bhaji flavoured melted cheese, which already makes it amazing, and served with baby potatoes, masala pav and baby pavs. Because how else are you going to eat something that oozes Indian street food?
Price: Rs. 310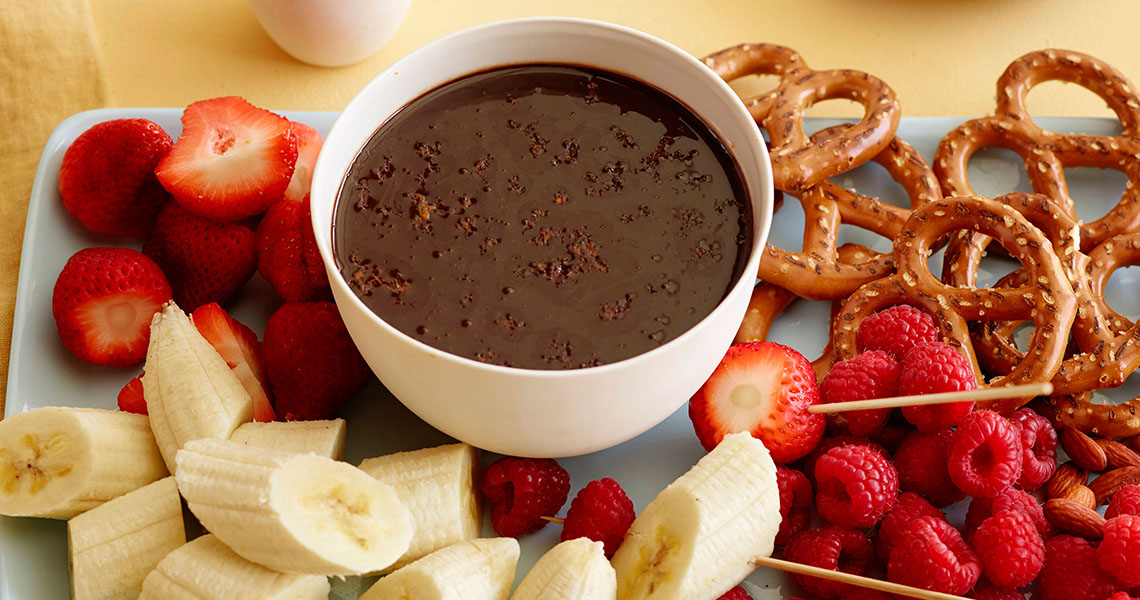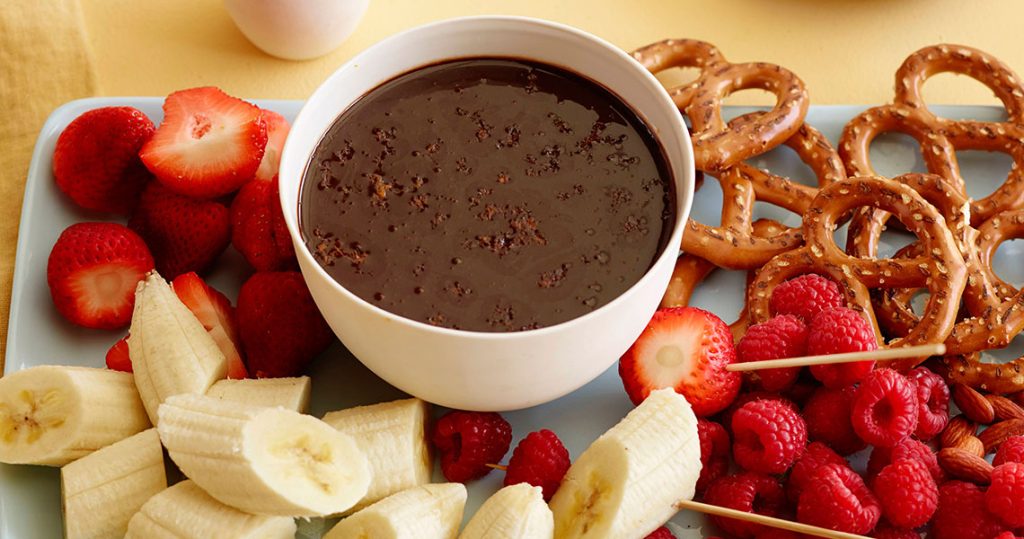 Dipping Pot
In case the name didn't give it away yet, this restaurant in Alwarpet is dedicated to fondues of all shapes, sizes and kinds. It will totally blow your mind how many options you have to choose from. They obviously have the Classic Cheese Fondue, but they also have a signature Cheese Fondue which can be had in either vegetarian or non-vegetarian. And of course a dessert one called Fun Duo, where you can to pick two flavours from milk, white, dark and strawberry to combine into one!
Price: Rs. 600 (Classic, for two), Rs. 700 (Signature, for two), Rs. 700 (Fun Duo, for four)
Chocolate Room
Here's another spot in the city that's taking fondues to a whole new level by combining a few of our favourite things. They have four different types and all four will blow your mind. Obviously a Fruit Fondue where you can dip your fruits into chocolate, a traditional Cheese Fondue. But then they also have a Curry Fondue where the cheese is mixed with curry and served with potato wedges and the like. And finally, a Bread Fondue, which is has melted cheese to be eaten with croutons and other kinds of toasted bread.
Price: Rs. 299 (Fruit), Rs. 349 (Cheese), Rs. 349 (Curry), Rs. 349 (Bread)