The Oreo Music Box On Amazon Lets You Play Music From A Cookie
You know how we always imagined the future to be all hover-boards and teleportation, well, the future is now, and what have we got? Well, thanks to Oreo, we now have music-playing cookies, and no, we're not yanking your chain! Oreo has released a cookie 'record player' that actually makes music (no, I'm not confused, you are). According to the Amazon description, the "Oreo Music Box is a unique and fun gift for this holiday season" (you bet)!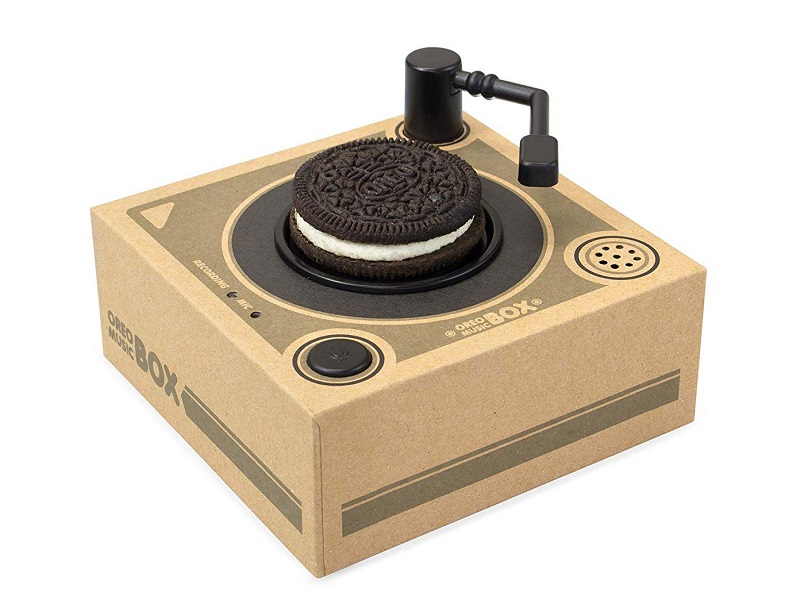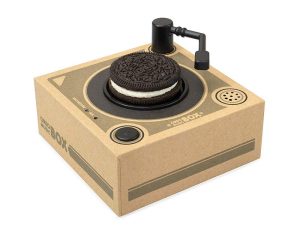 If you're a music (and Oreo lover) this gift is perfect for you because, "It turns any standard Oreo sandwich cookie, including White Fudge Oreo cookies into a musical device you can enjoy over and over again." Once you place your cookie on the mini record player turntable sweet, Oreo songs play. 
In fact, if you take a bite of the cookie, the song reportedly changes (WHAT IS THIS SORCERY)! If the way this cookie crumbles intrigues you, then we've got some news for you! The Oreo Music Box went on sale on Amazon on November 20th, and you can actually get yourself a piece of this music-playing cookie!
For the reasonable price of $19.99 you can play music from cookie to your hearts content, and you can't really put a price on that!