The Perfect Dragon Chicken recipe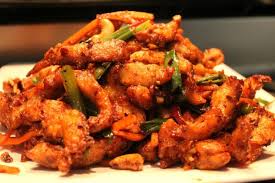 For the aficionados of Non-veg food, chicken is a lifeline. One can not even wonder about his daily meal without the inclusion of chicken. Besides the usual bucket chicken, chicken popcorn that we usually gorge on, here is a fiery twist to your tongue to leave your eyes on tears. 
Dragon chicken, unlike your usual chicken recipe is a mouth watery delicacy having its roots in South East Asia and finding its way into India. Presented as a semi-gravy option alongside some Indian breads and Indian fried rice varieties Schezwan, Paneer, Gobi, and Mushroom. This recipe can be served as a hot snack during a dull wintry evening or while deciding to have an all Indo-Chinese lunch course with lip smacking delicacies. 
Let's see what goes into preparing the dragon chicken recipe.
Time to prepare: 20 minutes 
Ingredients to have:
500 grams of boneless chicken breast diced finely. (you can also piece it according to your liking)

Finely chopped onion/coriander leaves for garnishing 

Oil for deep-frying.
For marination:
Dark soya sauce – 2 tsp

Red chilli paste – 1 tbsp

Egg – 1 

All-purpose flour/Maida – ½ cup

Corn flour/corn starch – ¼ cup 

Ginger Garlic paste – 1 tbsp

Salt – as per requirement

Pepper – 1 tsp
For Sauce:
Oil – 2 tbsp

Dry chilli – 3

Finely broken cashews – 4 tbsp

Sliced onion(large) – 1

capsicum/bell peppers(thinly sliced) – 1

Ginger Garlic paste – 1 tbsp

Red chilli paste – 1 tbsp

Dark soya sauce – 1 tbsp

Tomato ketchup – ¼ cup 

Salt-  as per requirement 

Sugar –  2 tsp 
Cooking instructions:
Take the entirety of the chicken in a large bowl. Add the marination ingredients in the bowl and mix it well. While mixing, the ingredients will settle over the chicken. Let it marinate for about 15 minutes.

In a frying pan, pour a few tsp of oil and heat it. After a few seconds of heating, add the chicken in the pan and deep-fry until it turns golden brown. Keep it aside. 

In the same pan, pour some oil and add onions and finely broken cashews and fry. Once done, transfer them to a separate plate and keep it aside. 

Add the sliced onions and bell peppers to the oil and fry for a while.

Add some ginger garlic paste and sauté for a minute. 

Now add some red chilli paste, dark soy sauce, crushed pepper, salt, sugar, and tomato ketchup and mix them well. 

Sauté them for few minutes until the ingredients form a relatively thick paste.

Now add the fried chicken in the paste and toss well for sometime. 

Add some chopped onions and coriander over the chicken and toss it for a while. 

Transfer the recipe to a plate and serve hot. 
Cooking essentials for the recipe:
1. Deep-frying pan (preferably with a glass top)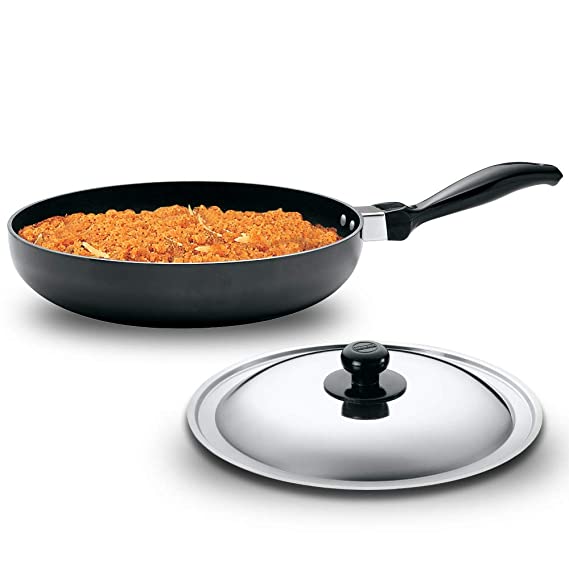 2. Glass bowl/Stainless steel bowl (for marination)