The Raintree, St.Mary's Road Hosts Its Annual Fish Bazaar At Above Sea Level
January 2019: The Raintree, St. Mary's Road is hosting the 14th edition of Fish Bazaar (the signature Seafood Festival) from 27th January to 10th February 2019 at Above Sea Level, Rooftop Resto-bar featuring the Chennai skyline. Diners can choose from a variety of seafood and indulge in a myriad flavours from across the globe that each dish has to offer.
Along with breath-taking view of the city's skyline offered by Above Sea Level, guests can enjoy a plethora of fresh catch of seafood like barracuda, rock lobsters, sand lobsters, scampi, sea bass, sea grouper, prawns, squid, crab and more. Enjoy your meal along with appetizing accompaniments like olive grilled vegetables, spicy potato wedges or garlic mashed potatoes and delicious sauces. One can choose to have their fresh catch cooked in a tandoor, grilled, poached or steamed along with over 30 marinations.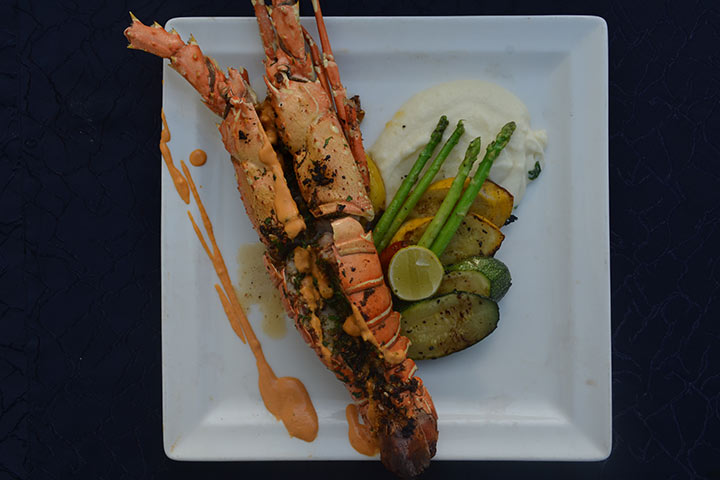 Chef Jai Shankar who will be spearheading the 14th edition of Fish Bazaar has designed the menu to fulfil the cravings of every seafood lover. One can choose from an array of fresh catch and healthy greens as the chef prepares your pick to perfection. Enjoy the coastal breeze and fresh catch from the Bay of Bengal as you dine with friends, family and loved ones.
A meal for two is priced at Rs. 1600 + taxes. For reservation and queries, please contact, The Raintree, St. Marys Road at +91 44 42252525.
About TheRaintree, St. Mary's Road:
The Raintree, St. Mary's Road serves sumptuous dishes that come alive with South Indian, Indian, Chinese and Continental flavours. Rooftop restaurants, bars and lounges inspired by the local cuisine provide a trendy ambiance with a touch of international flair.