Madera Is Making Some Offers That We Cannot Just Refuse
Now that the liquor ban is lifted, there are so many unfinished drinking plans that need immediate attention! So, let's head over to Madera, The Raintree's very own premium lounge bar at Anna Salai. Madera has attractive happy hour offers and unbelievable discounts on select beverages! So, let's start planning our weekend, shall we!
SO MANY OFFERS, SO LITTLE TIME.
Every day from 11 AM to 8 PM, there is a 50% off on selected beverages! Happy drinking! For those of you who need a drink to sing your heart on Karaoke Thursday, do that in style! Madera has a 50% discount on the selected imported beverages. If your work has not been treating you well, unwind at Madera for a Corporate Night! Get amazing discounts on selected beverages over here, and maybe you can sing away your stress too!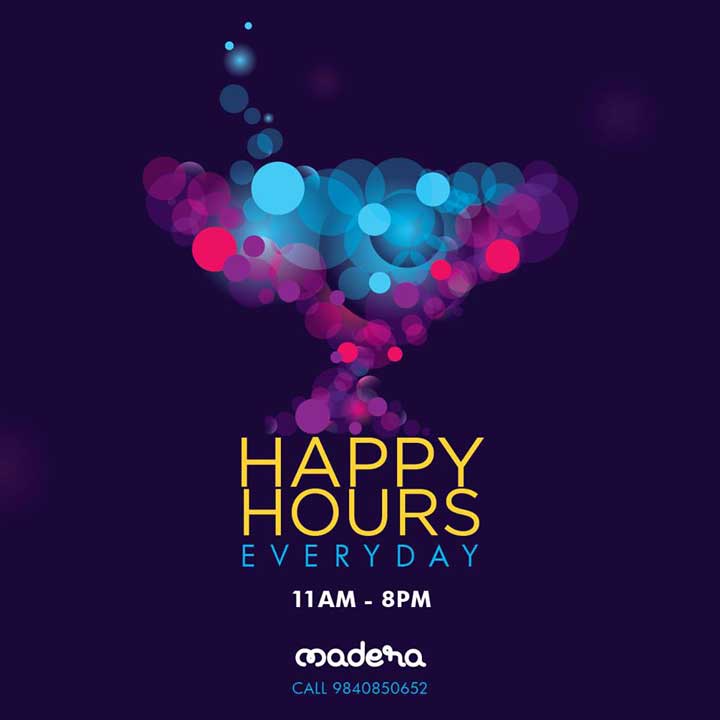 This one is for all the ladies out there! Have a wonderful Saturday night with the gang where your first and second is on the house and spend the night enjoying some of the classic and all-time favourite cocktails and drinks at Madera!