Thursday Live Special Ft. Sherise Dsouza Collective At Hard Rock Cafe Andheri
Skew to Hard Rock Cafe as 'Sherise Dsouza Collective' croons to some of the best music this Thursday. They are a high energy and versatile five-piece band that delivers super-charged performances for a wide range of audience. They derive their influences from varied genres such as Pop, Funk, Alternative, Country, Retro, Soul, Jazz and Classic Rock.
So, come and get your vivacious selves here at Hard Rock Cafe, Andheri this Thursday to enjoy their super splendid performance!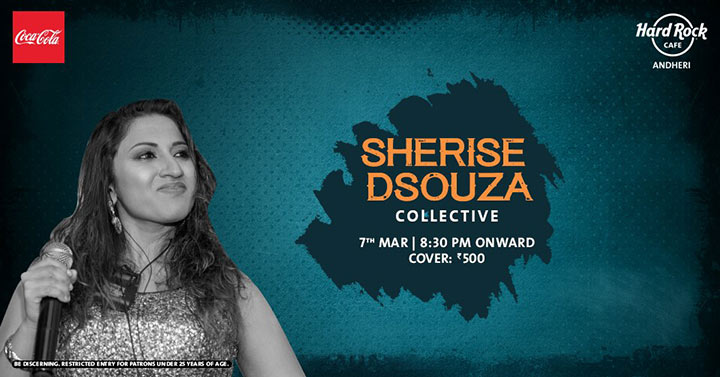 When: 7th March 2019
Where: Hard Rock Cafe, Andheri
Time: 8.30 pm
Ticket: 500

https://in.bookmyshow.com/special/sherise-dsouza-collective-thursdy-live/ET00097941?utm_source=JSM-FB-EventAd&utm_medium=Sherise_HRC-Andheri_7Mar19&fbclid=IwAR3e62hq2I_cEx0Qk607JHhndM9jETSjX8a2QS1PimetFA0uyUPVsXK_Iic