Unique 5 minutes recipes for kids snacks
Hey Moms! Are your kids bored of the snacks that you cook for them? Try these 5 unique Momos recipes that are ready within minutes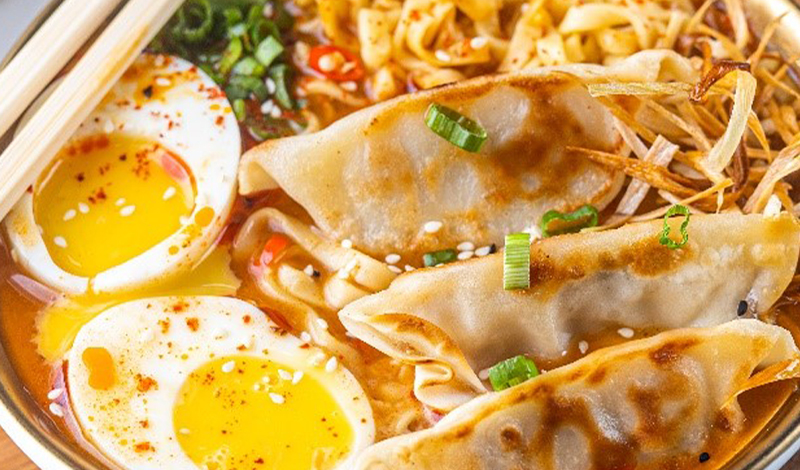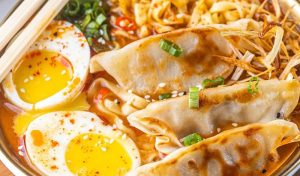 If breakfast is the most important meal of the day, snack time is perhaps the most fun. But, if you're running out of exciting snack ideas for your kids, soon enough, they'll get bored. If you're headed towards that scenario, we suggest a saviour – the mighty Momo!
Momos are just the right combination of juicy meat, a soft outer covering, and a burst of flavours that kids will absolutely love. The best part? You can experiment with different ingredients to make a whole lot of quick, new and exciting Momo recipes.
Available at Meatigo.com, each and every variant of Prasuma Momos can be turned into a delectable recipe that your kids are going to love. Here's looking at some of the options:
Momo Lettuce Wrap
A quick roll that's healthy and yummy – also a great way to get the kids to eat their leafy greens. Wrap crispy pan-fried Momos in iceberg lettuce leaves and you're done! You can sneak in some more veggies like baby carrots to further boost the taste and the health quotient.
Tandoori Momo
If your mini-me is a fan of all things tandoori, simply coat a steamed or fried Momo in a mixture of ginger-garlic paste, Kasuri methi, garam masala, and lemon juice. Cook the marinated Momo on all sides and serve the tangy treat with chaat masala to taste.
Butter Chicken Momo
Another desi-style Momo that will be an absolute hit! Just make a rich and creamy butter chicken sauce by mixing ginger-garlic paste, tomato puree, spices to taste, and a dash of cream. Pour the sauce over piping hot a plate of Momos and get ready for some big smiles!
Hot and Sour Momo Soup
This one-pot meal is super convenient and perfect for those winter days that call for warm comfort food. Combine chicken broth with ginger, soy, vinegar, sesame oil, sugar and salt and heat for 10 minutes. Add some carrots and simmer for another 5. Then add their favourite variety of Momo, cook for 3 minutes and it's done.
Momo salad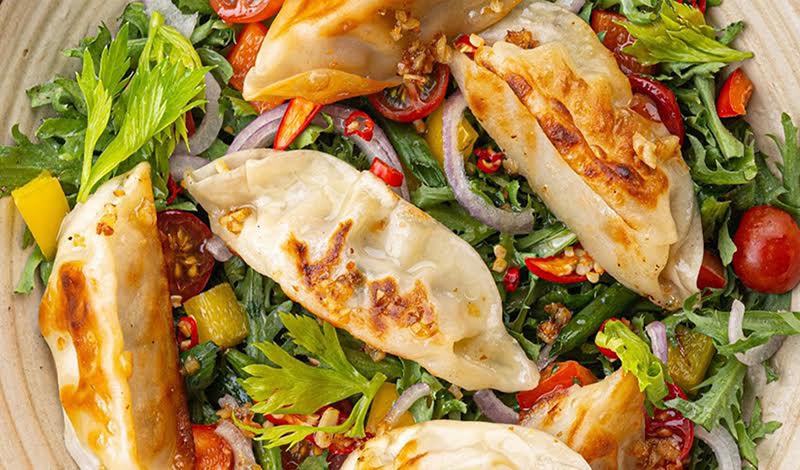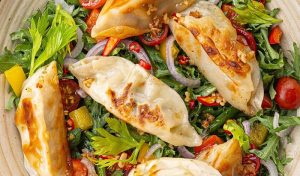 One more recipe that's high on the health quotient since it's loaded with veggies. You can add your kids' favourite seasonal veggies along with steamed or pan-fried Momos and their choice of sauce/dressing for the quickest snack.
So, there you have it. Some great ways to dial up the excitement at snack time every day. You can add or remove ingredients according to your kids' tastes and preferences. Just grab a pack of frozen Momos and let your creative juices flow!