You can Have your Tea and Eat It Too at The Raintree's Culinary Tea Festival
The Culinary Tea Festival hosted by Raintree, St Mary's Road, comes as something of a pleasant surprise to someone who isn't much of a tea drinker. Hosted in the rooftop restaurant Above Sea Level, the purpose of the festival is to have a menu fully inspired by tea flavours from around the world.
'We have been preparing for this festival for over a year,' says Chef Jaishankar. 'I was reluctant to create a menu inspired by tea flavours in the beginning, because it is challenging, but some experiments proved successful and we were able to curate the menu.'
The Chef explains that people in East Asian countries like Korea and Thailand drink green tea after meals to cleanse the system after a fatty meal. 'In such cases, they drink the tea for health reasons, but they don't enjoy the flavour of the tea. These dishes are meant to let the diners savour the flavour of the tea.'
And so, to get started, the Red Iced Tea is a perfect choice. Refreshing and cooling, it is a concoction of white rum, tequila, vodka, and red tea, rendering it a sweet-sour mix.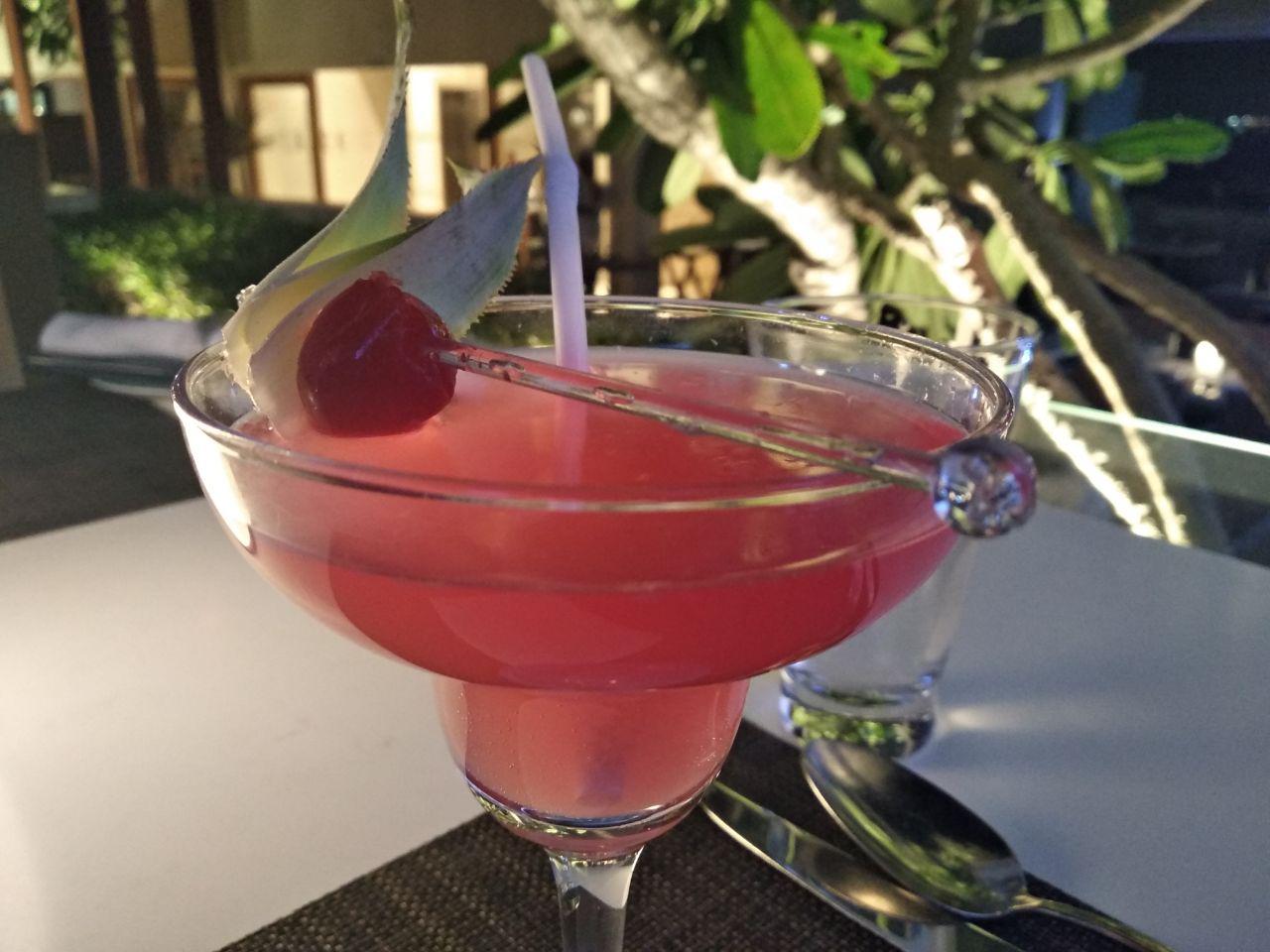 Next, the Deep Blue Sea arrives. It is a mixed seafood broth flavoured with lemongrass, chilli oil and seaweed. It's got a lovely rich seafood flavour with hearty chunks of seafood. The blue tea that lends its essence to the broth is not bitter at all, being balanced with lemon juice.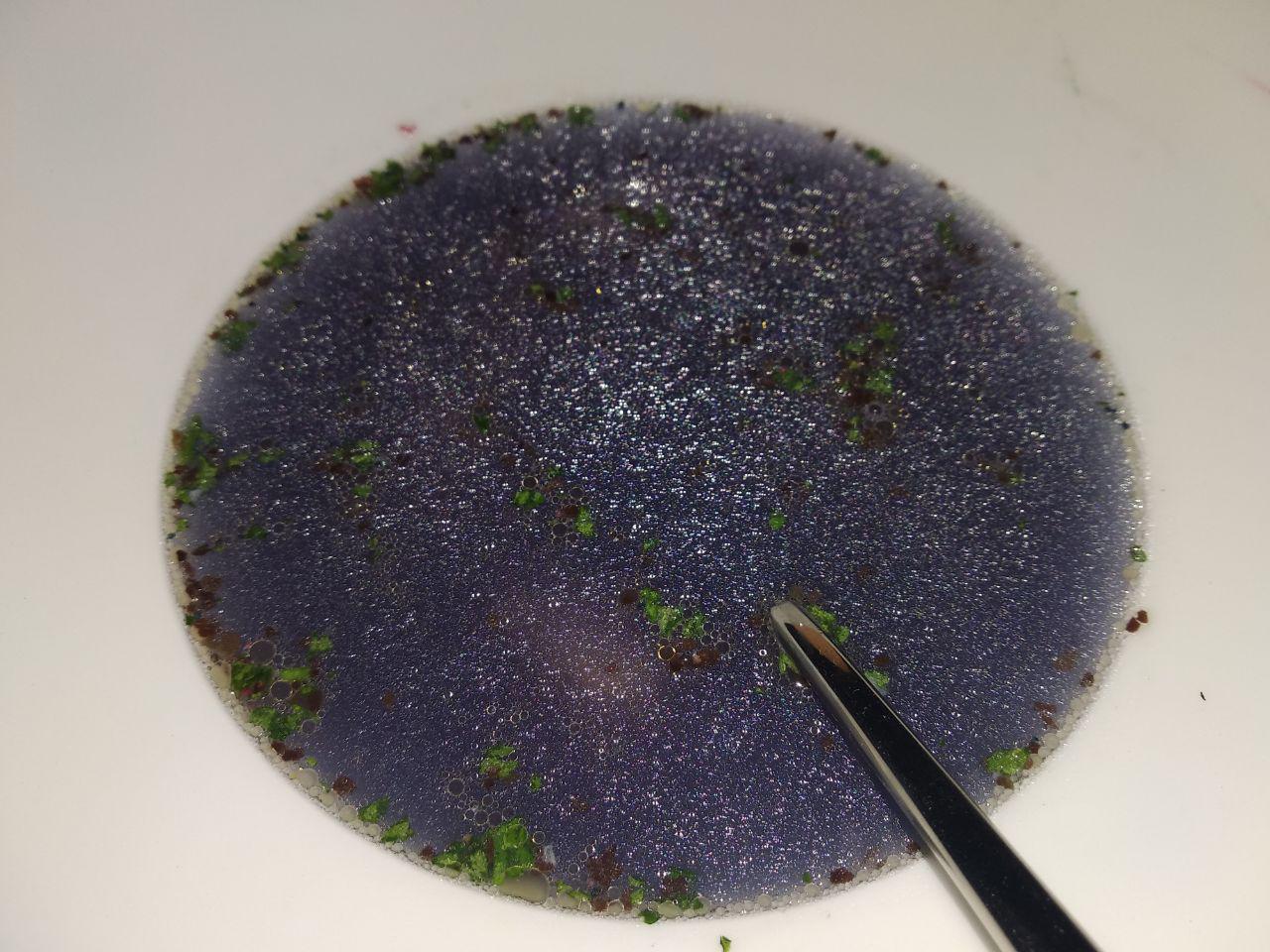 Whet Your Appetite
I try the Purple Tea Poached Bocconcini and Green Tea Mint Jelly Salad next. The name is a mouthful and so was the dish. Served on a bed of fresh lettuce and smeared with poppy seed lavash and baby tomato, this is one unique salad.
Appetizers are the best part of a meal (Apart from dessert, of course), and the more the merrier. I gorge on the Blue Tea Dahi Kebab with Tea Caviar next. Made of hung curd with Indian spices and cardamom, the kebab just cuts like butter and is delicately flavoured with blue tea decoction, from which it gets the purple colour.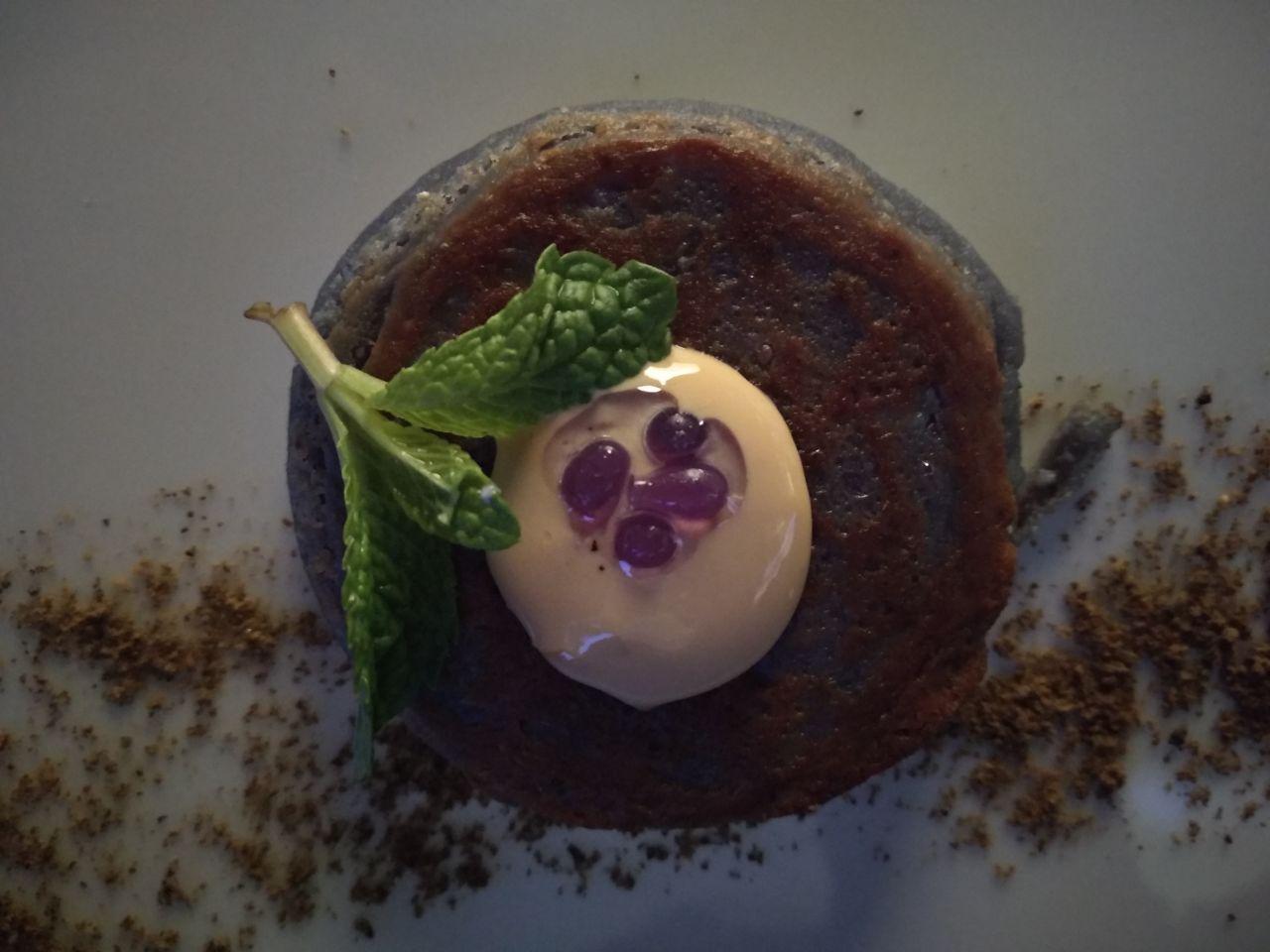 The next appetizer is a kebab too, but it's got a much stronger flavour. The Pepper Mint Tea smoked Gilawat kebab comes with Blue Tea Shirmal, and is a delight for non-vegetarians who love spicy kebabs. And if you're a tea-loving non-vegetarian, all the better.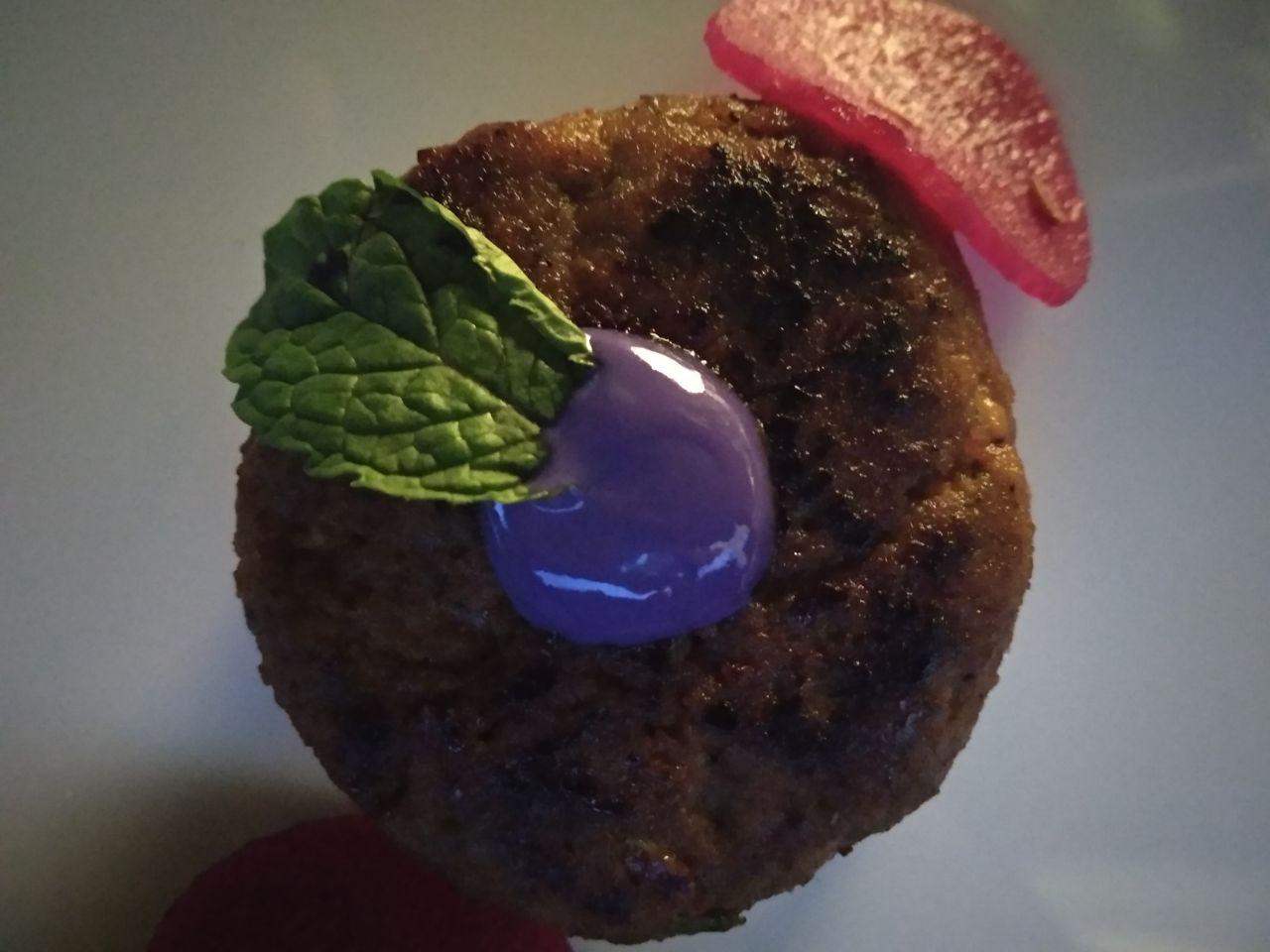 The Tea Infused Kodo millet and Almond Cake is next on the list (yes, we're still on appetizers). Flavoured with ginger powder and oolong tea, and plated with mayo, this has got a very crisp exterior, and will just melt in your mouth.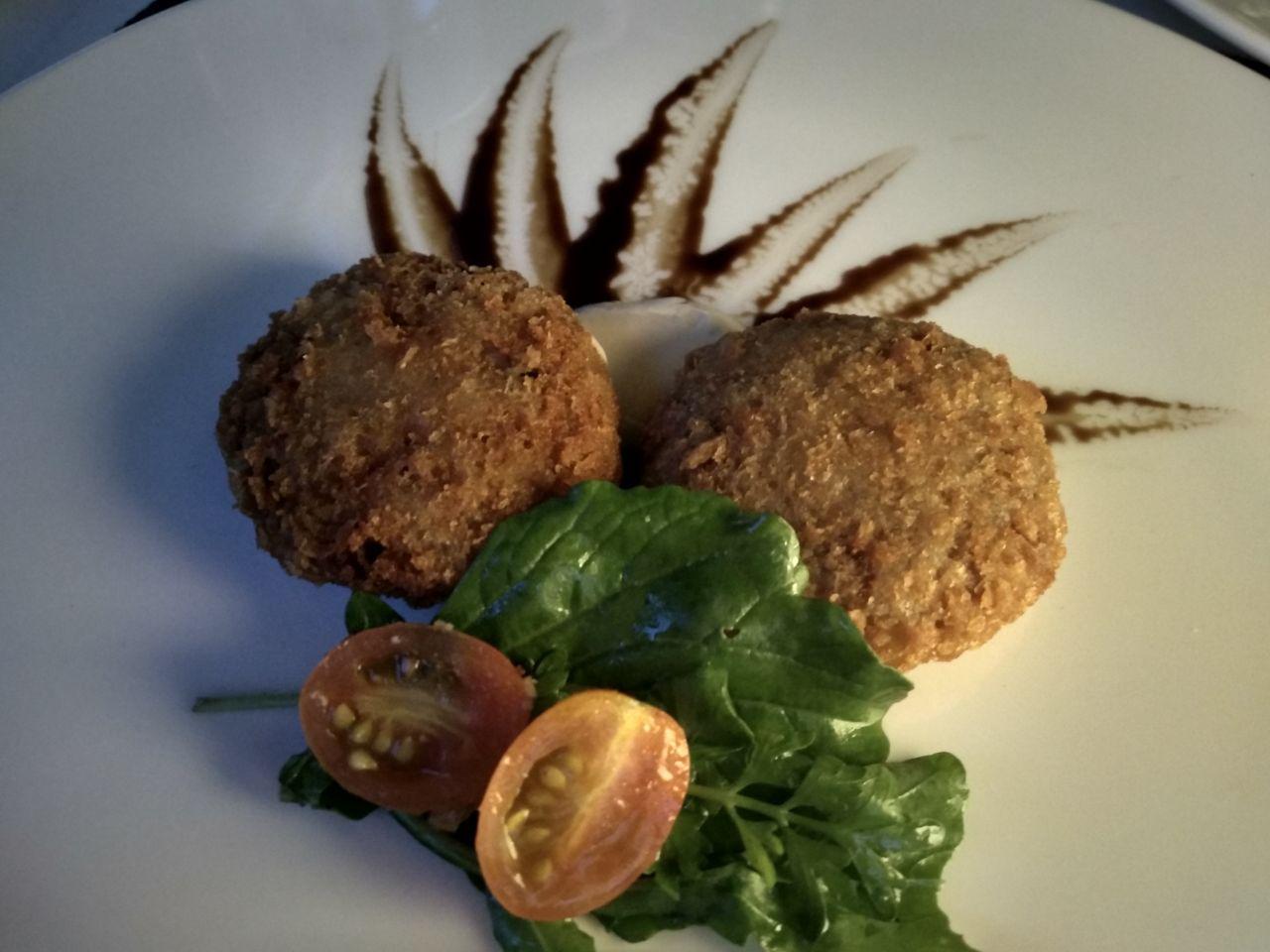 And the last appetizer for the day was my favourite – the Hibiscus Tea Crusted Shrimps served with Tea labneh and matcha foam. Chef Jai tells me that this was his first experiment for the menu, which became a hit on the very first try. And I completely understand why.  It's hard to believe that the crunchy, succulent prawns are flavoured with nothing but hibiscus tea powder, salt and pepper.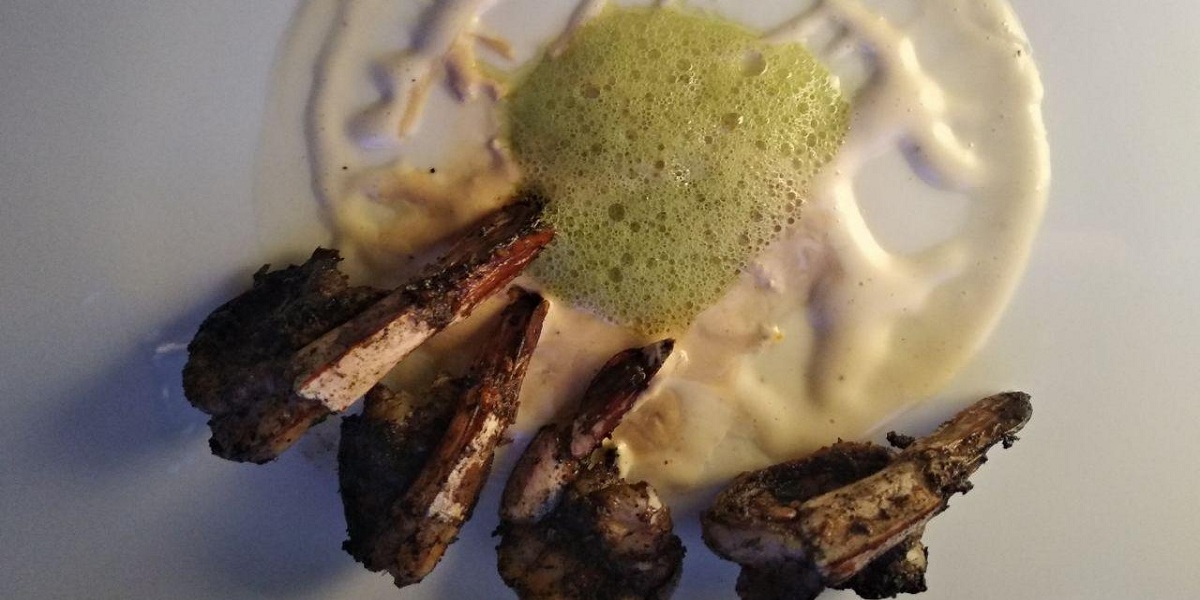 For the mains, I go for the Pumpkin and Ricotta in Red Tea Ravioli served with Roasted Romesco Sauce and Cashew Nut. This one is clearly a winner. Hearty, generously sized ravioli stuffed with pumpkin puree and ricotta and topped off with a lovely romesco sauce is just as delicious as it can get. You'll love that hint of sweetness you get from the pumpkin puree.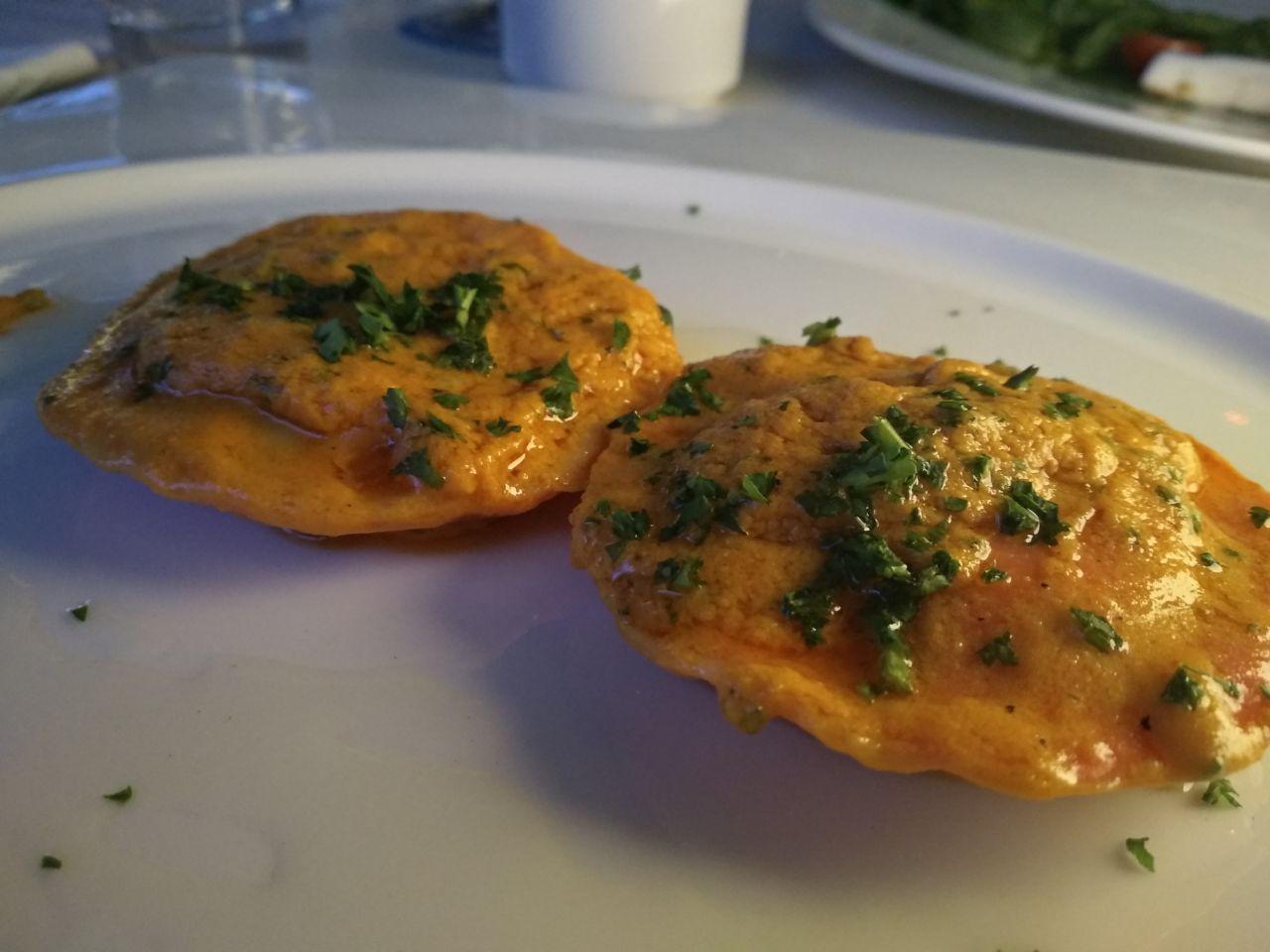 A Dessert Tea Party
When it was time for dessert, the Peach and Passion Fruit Tea Sorbet with Mint jelly, and Blue Berry Coulis made me exclaim with delight on the first mouthful. The taste reminded me of candy, and to quote Gordon Ramsay, was like 'a party in my mouth'. The Chef explains that when he first conceptualized the dish, it was supposed to be a milkshake. When he put it in the freezer for fast chilling and completely forgot about it, he had accidentally made a lovely sorbet that is a delight to the senses. If you're attending the festival, this is highly recommended.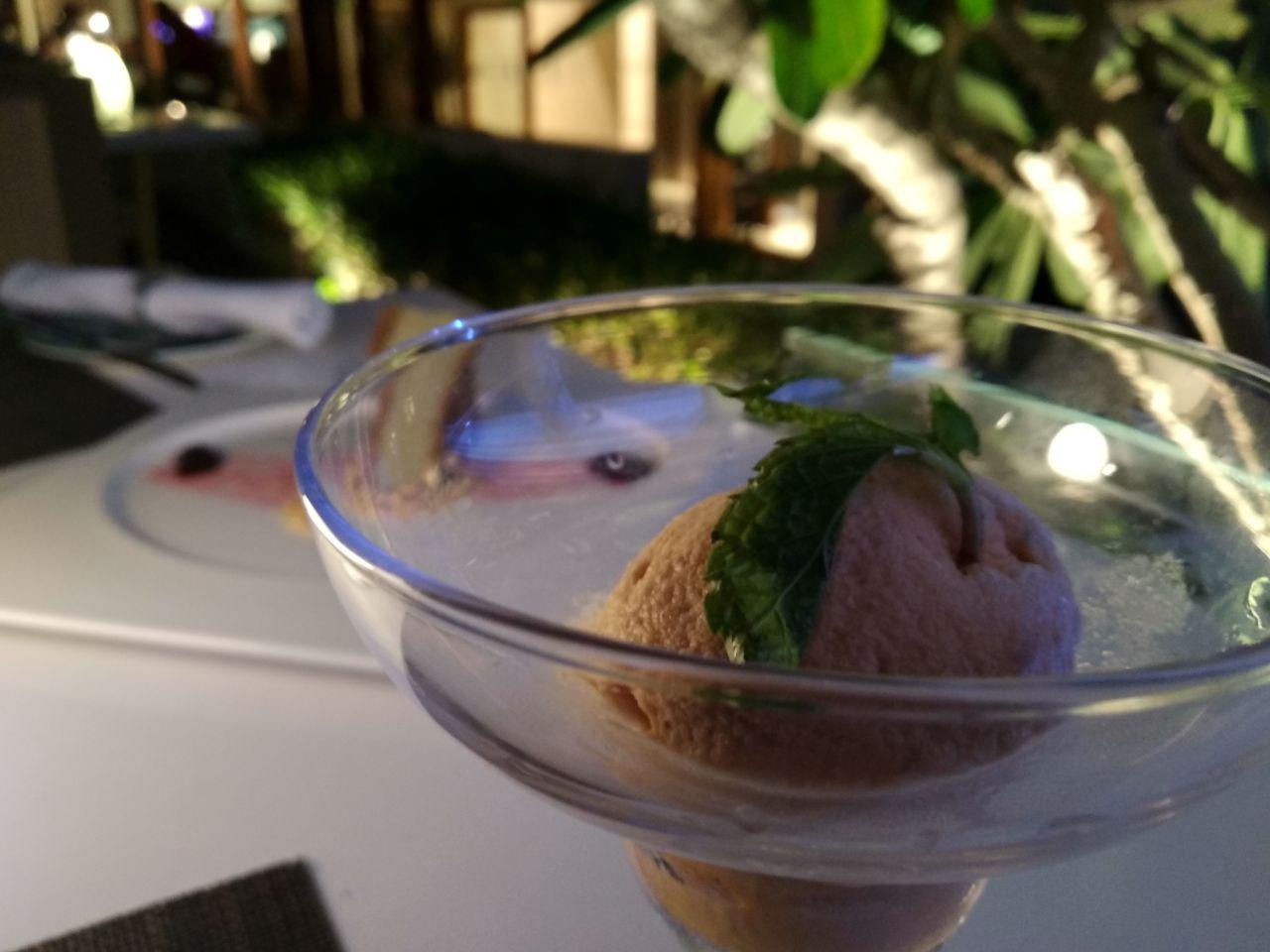 The final dessert on my table is the Matcha Tea Cheesecake, which is a solid cheesecake with matcha tea flavoured cream cheese, and is quite innovative as far as cheesecakes go. Quite a large portion, so make sure you have someone to share it with before ordering. (Especially after you binge on all those gorgeous appetizers).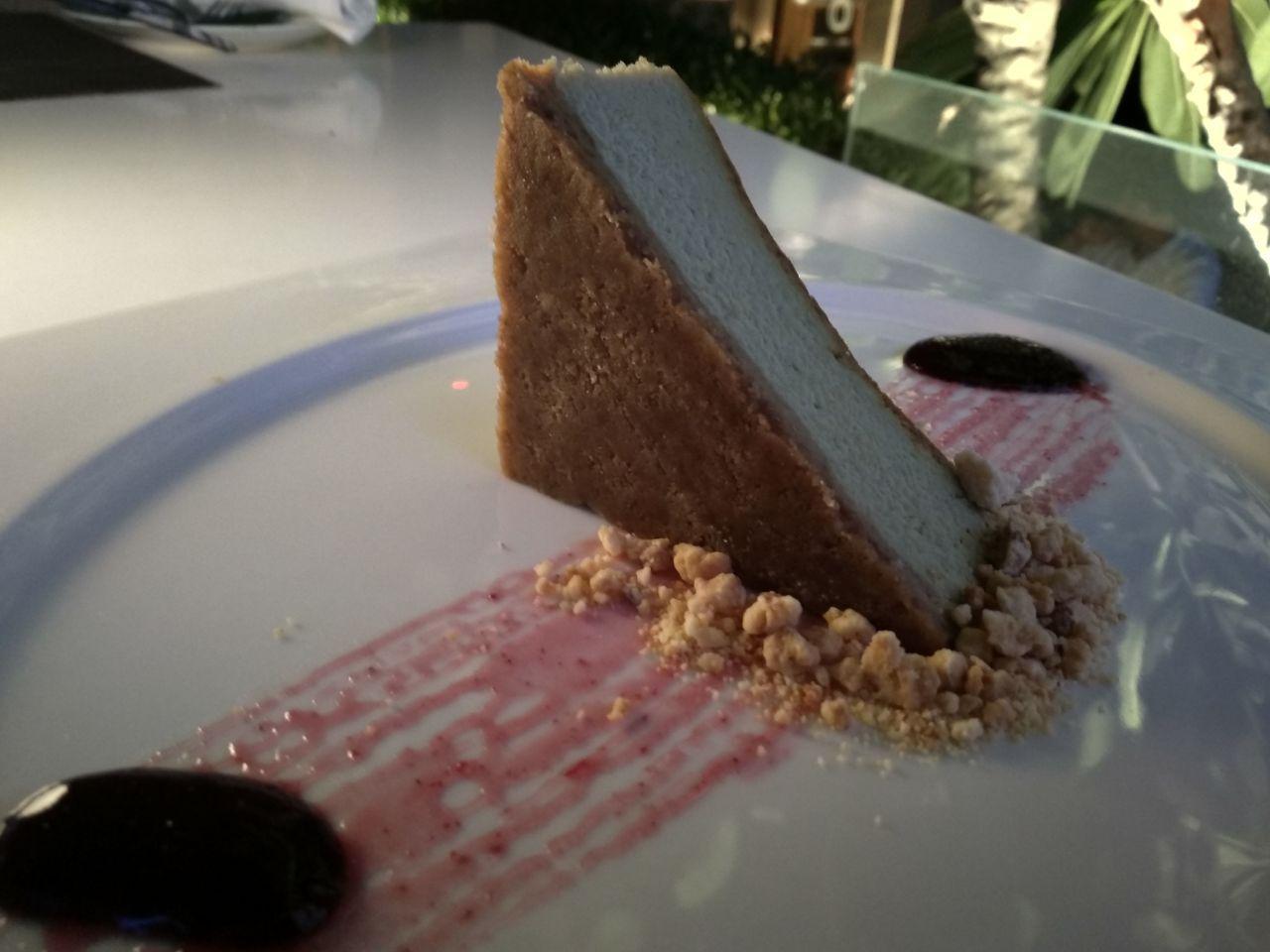 The Culinary Tea Festival is from October 26th to November 25th, at The Raintree Hotel, St. Mary's Road.