7 Great Wine Cocktails For The Perfect Mid-Week Get Together
No matter the time of year, wine is always a winner. And when mixed with other alcohols or even fruits and juices, it makes for really good and tasty drinks that everyone can enjoy. The monsoons have taken over parts of the country, while summer is making the rest of India sweat it out. A wine cocktail or two would be the best thing for anyone right now and we found a list of cocktails that you can make at home and serve to everyone.
Stock up on wines, invite your friends and families over and you have magic right there in a glass. Whether it's a wine martini or a cocktail you've never heard before, we think these might change your party completely. And the best part is that you can mix it all together into a jug and stick it in the fridge till you're ready to serve, so that it's chilled and perfect.
Red Hot Summer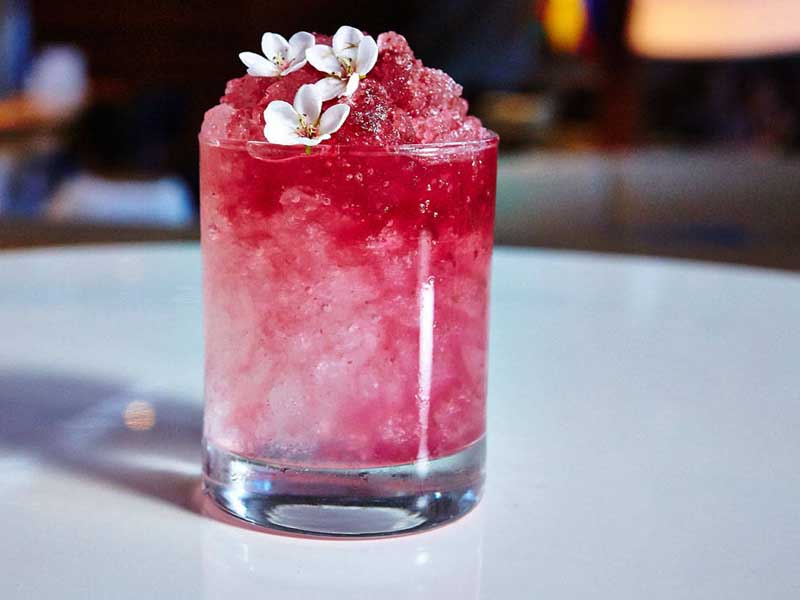 All you need is to mix red wine with lime soda of some kind. Mix it all together over ice and then store it in the fridge for an hour or so and serve with a wedge or slice of lime.
Apple Pink Julep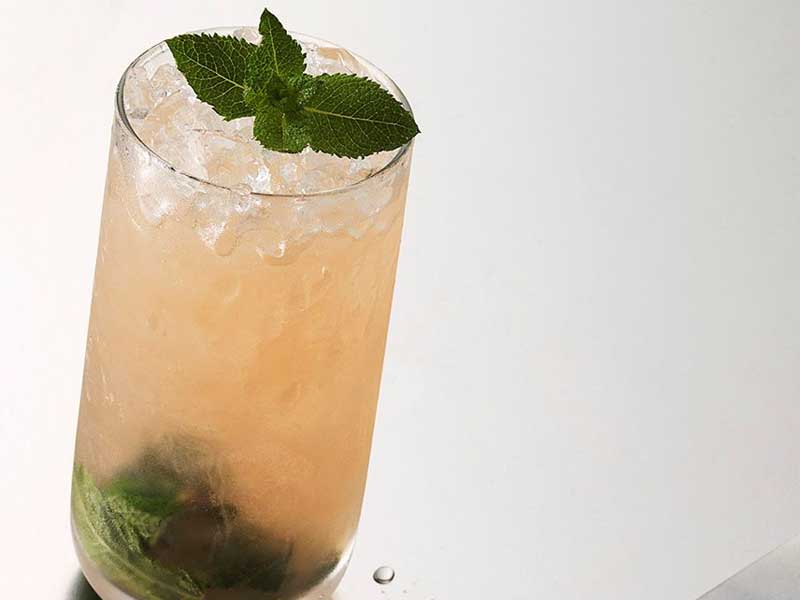 Muddle the mint leaves with apple juice, add port wine and ice and strain into a glass. Fill up multiple glasses, cover them and keep them in the refrigerator till chilled or ready to serve.
San Francisco Sangaree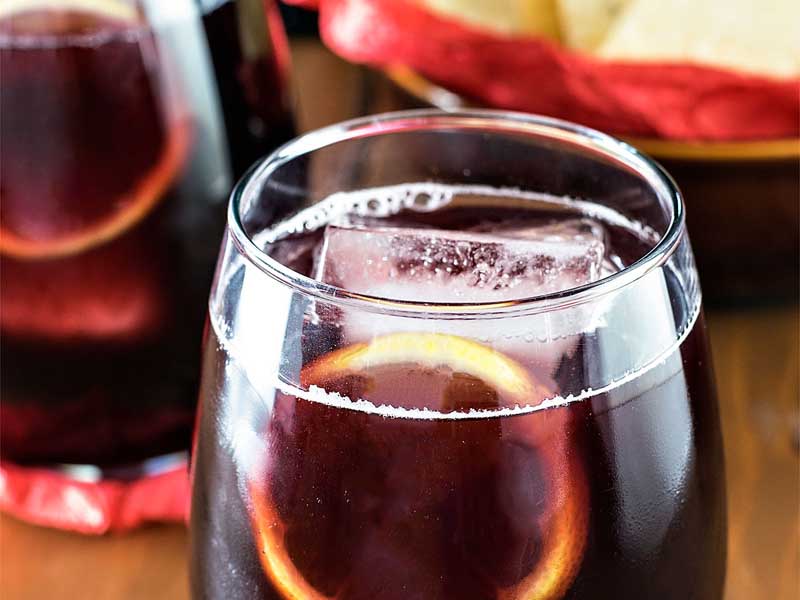 Mix hot water with equal parts sugar until the sugar is dissolved, then muddle the cherries in a cocktail shaker. Now, add ice, simple syrup, wine, bourbon, lemon slice, shake and serve.
Star Gazer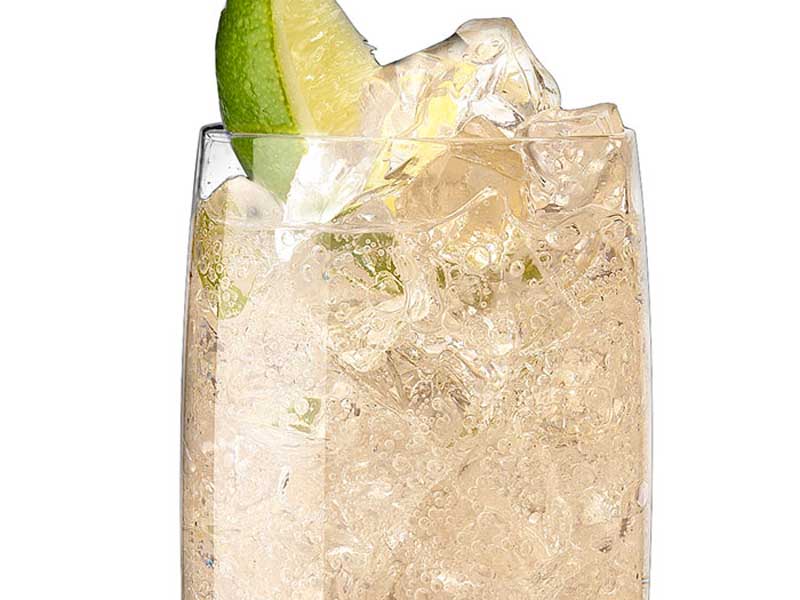 Combine Chardonnay, dark rum and pineapple juice in a cocktail shaker with ice. Shake and strain, serve with a lime wedge.
French 75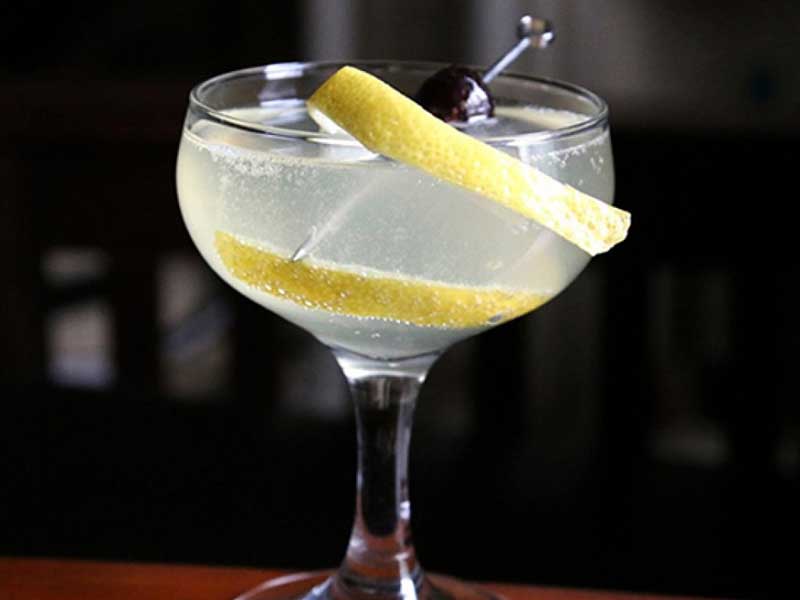 Mix lemon juice, simple syrup and vodka in a cocktail shaker filled with ice. Shake properly to mix it all together, strain into a glass and top it off with sparkling wine.
Just Keep Swimming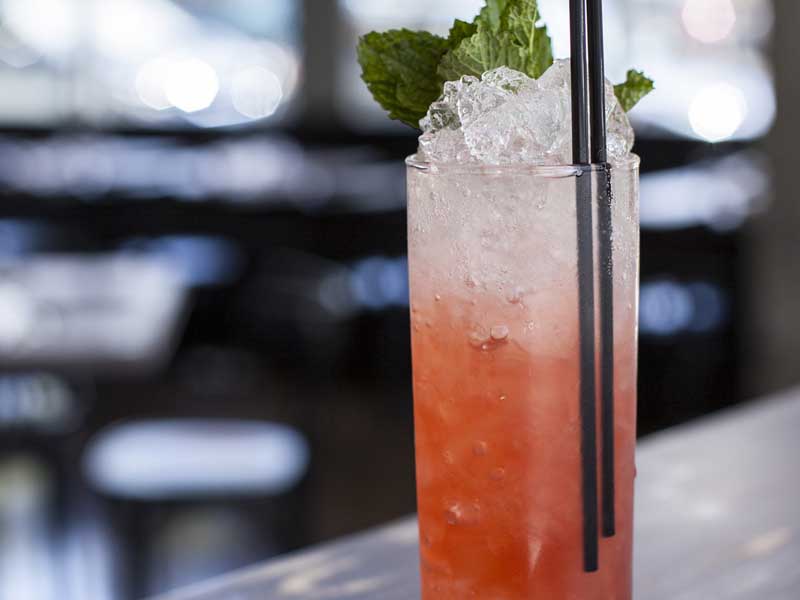 From the Raleigh Hotel comes this delicious wine cocktail which has a mixture of Sauvignon Blanc, vodka, watermelon juice, simple syrup and lemon, shake and strain. Then top it with soda water and serve.
Sangrias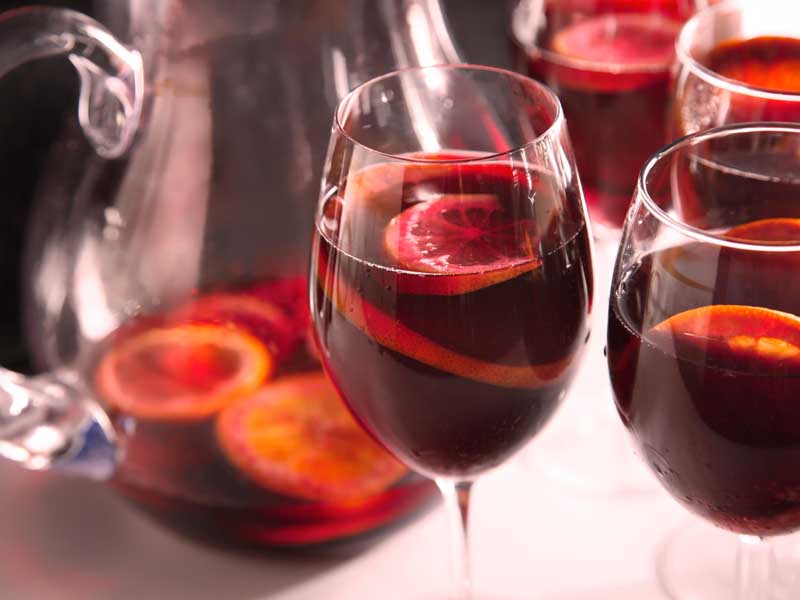 The classic wine cocktail is also the easiest to make. It takes 2 bottles of red or white wine, freshly squeezed lime juice, sliced limes and oranges and a cup of Grand Mariner. Pour it all into a jug, mix it up and chill till you're ready to serve. You can add tiny diced pieces of apple as well.