Celebrate Nara's First Anniversary In Mumbai With A Spectacular Array Of Delicacies
With a cult following in the city, Nara in Mumbai has completed a successful year and to celebrate their first anniversary they're offering a lovely spread of Thai delicacies. So come with a big appetite and a whole lot of love for the Thai cuisine as you'll get to experience the best of Nara with this spectacular special menu.
Anniversary Special Menu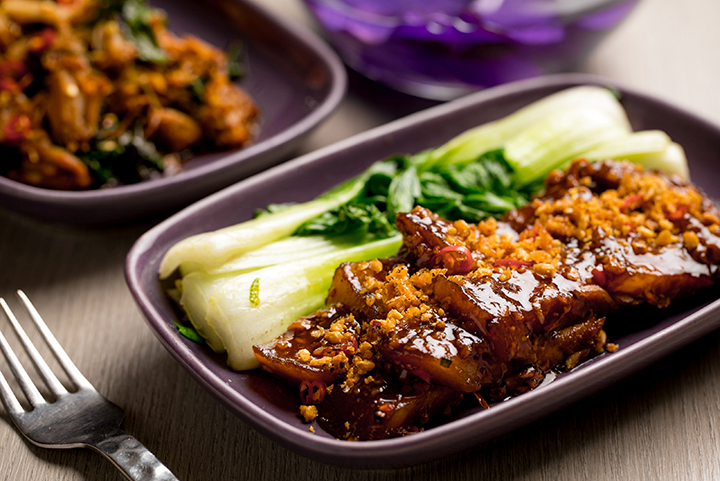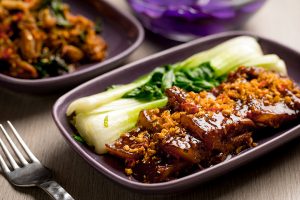 Chow down on delectable vegetarian dishes at Nara like String Bean with Peanuts (Phad Prik Thaw), fresh green string beans tossed in Thai red curry paste and Crispy Lotus Stem filled with mashed potatoes and water chestnuts along with garlic, ginger, coriander, chili, lime juice, salt and pepper. Meat lovers can dig into Sliced Chicken with Broccoli in Black Pepper sauce (Gai Prik Thai Dum); Prawn Krapraoand Crab Meat Kraprao, wok-tossed with basil, garlic, crushed red chilies, dark soy and fish sauce;Pork Belly with Pakchoy (Moo Sam Chan Naman Hol), pork belly marinated in light soy, wine, vinegar and in-house miracle sauce.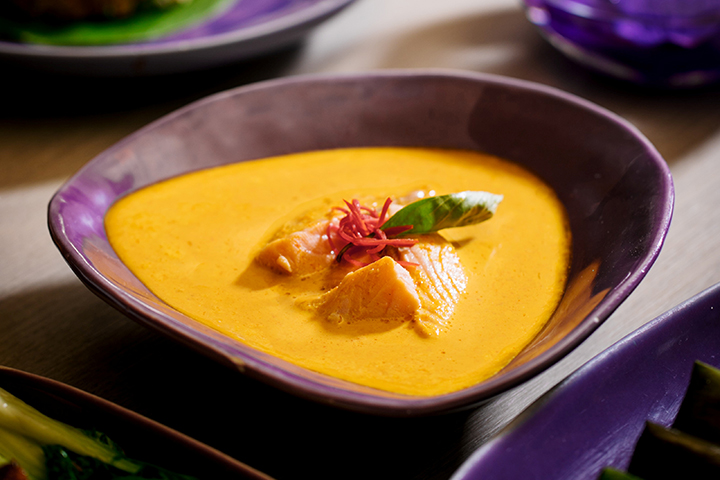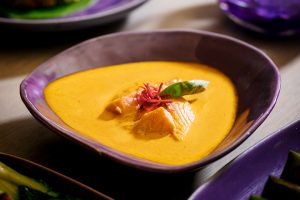 Taste the deep waters with their Steamed Chilean Sea Bass steamed and seasoned with a dash of wine, garnished with spring onion, ginger, coriander, red chilies; John Dory Wrapped in Banana Leaves John Dory marinated with onion, garlic, galangal, lemongrass, kaffir lime leaves, lime juice, red chili paste, and coconut milk wrapped in a banana leaf grilled to perfection; Salmon Yellow Curry (Salmon Kang Ka Ree), with fresh, vibrant ingredients like  onion, garlic, ginger, galangal and cilantro along with an array Thai spices and coconut milk make it for the perfect costal bowl taking you to the shores of Thailand and much more.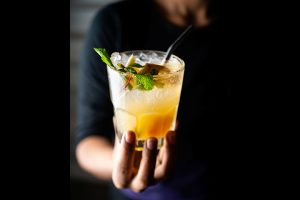 Don't forget to pair the luscious curries with Vegetable Fried Rice (Khao Phad Phak) and Vegetable Burnt Garlic Rice (Khao Phad Kra Tiem). What's an anniversary without alcohol right? So get ready to be drenched in lip smacking cocktails like Indian Kimao with scotch whiskey, coffee liquor and angostura bitters; Nara Candy with passion fruit liquor, coconut liquor, lime, pineapple and angostura bitters, Thai Peach with Irish whiskey, peach syrup, fresh lime and prosecco, Nara Princess with tequila cointreau, Aperol, dragon fruit, grapefruit and lime; Nara Mule with vodka and pisco, butterfly pea tea, fresh ginger, ginger ale, bitters and many more.
So come down to Nara, celebrate Thai cuisine in all it glory and of course the first birthday of this awesome restaurant.
Timings: Lunch 12 noon to 4 pm and Dinner 7 pm to 1 am
Location: Nara, Ground Floor, Raheja Towers, Opposite SIDBI Bandra Kurla Complex, Bandra (East), Mumbai