Coca-Cola To Fight Against The Dairy Giants
Coca-Cola has entered the war of dairy products, pitting against the likes of Nestle, Amul and Britannia with its new Vio milk-based drink. The peach, citrus and berry flavored drink will enter the Indian market in January and will be significantly different than its US based counterpart. Vio in the US is a skim-milk based carbonated drink. The Vio to be released for the Indian market will not be carbonated.
Coca-Cola has identified the dairy market as potentially a far reaching segment as compared to the regular soda consumption. If the launch of Vio is a success, Coca-Cola will be entering the daily grocery consumption category instead of the highly specific soda market. Unlike sodas, the daily consumption packaged dairy market is growing at a rapid pace with a 15% increase and as much as 75,000 crore market. Devendra Chawla, group president, food and FMCG said, "It can be a game changer for Coca-Cola. Unlike colas, dairy is a traditional, culturally deep-rooted and high-involvement daily consumption category and could bring Coca-Cola into the daily grocery consumption basket, bringing its brands very close to the Indian consumer." Other officials briefed on the development said that this release will solely be for the Indian market.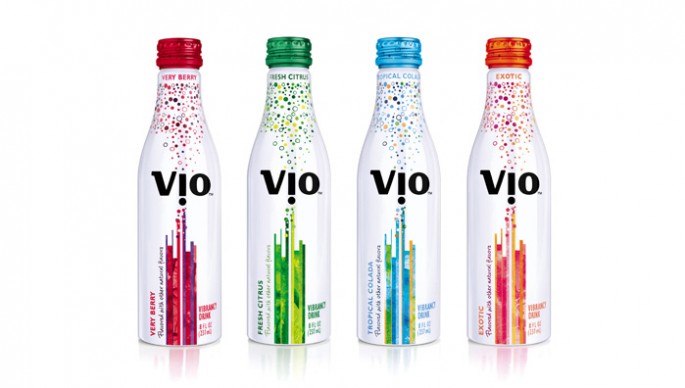 Coca-Cola has reached a partnership with Schreiber Dynamix dairies for the release during January, the first phase of the roll out. Earlier this year, Coca-Cola also announced its plan to launch a tea brand called Fuze which will be available in the market. Speaking on a behalf of the company, an official told The Economic Times, "Vio is a global brand and is, therefore, an option available to us. It is too early for us to comment on a possible launch of this brand in India." Although there are several significant hurdles to jump, Coca-Cola has already made plans to release Vio in January.