Dabur Appoints Wow Design To Revamp Its Real Activ Brand
Dabur has assigned Wow Desgin, a brand design company to revamp its sugar free Real Activ juice brand to communicate the brand's healthy appeal. This comes as more and more consumers are looking for healthier food and beverage options.
Changes From The Wow Design Team
To design a new look for the Real Activ range of juices, Wow Design conducted a market study which revealed that the brand should better visually differentiate between the main Real range and its sub range – Real Activ.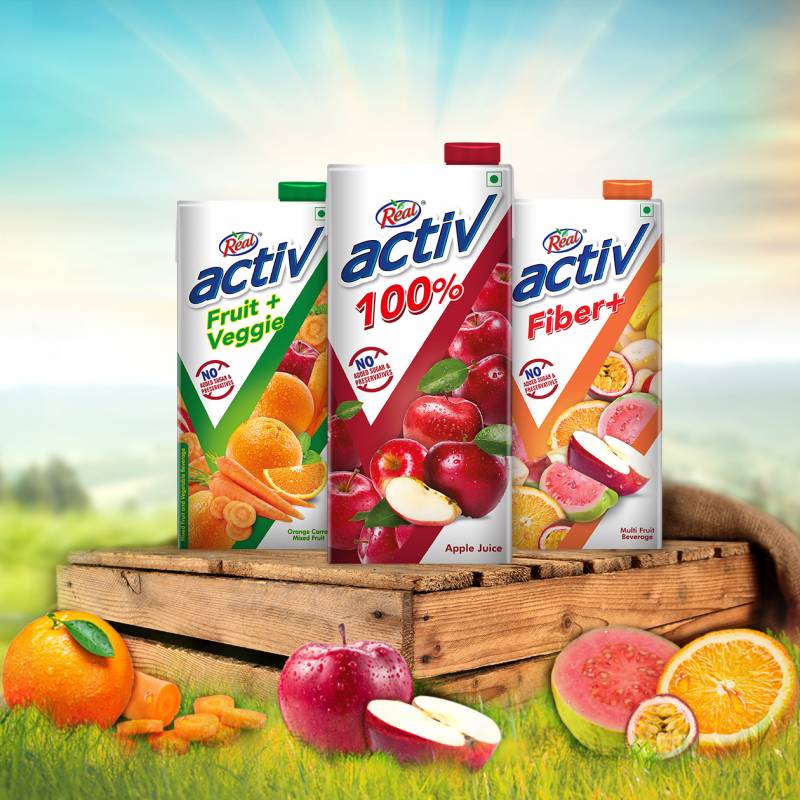 It should also place an emphasis on the tagline of the brand 'Supporting Fit & Active Lifestyle'.
So, Wow Design has come up with a new look for Real Activ that will include shots of fresh fruits and vegetables as well as the use of mnemonics.
Kumar Mayank, Head Marketing, Dabur Foods said, "We at Dabur took WOW Design on board for revamping Real Activ, which is a critical brand in our beverages portfolio. I would have to say that the WOW Design team has a thorough understanding of the consumer pulse and they do their research very well to grasp the market dynamics. We were impressed by process followed by them for arriving at the design strategy. They dive deep into consumer psyche and draw insights beautifully that does the magic on the design solution in the end. I appreciate the Design thinking led process they follow that can helps create breakthrough designs. The new Real Activ has hit the market recently and we have positive reviews from all corners about it."
The Real Activ juice range includes Real Activ Fruit Beetroot Carrot Juice and Orange Carrot Juice.