Drop By For Some Amazing Live Music By Sukanti And Anushree At Hard Rock Cafe This Thursday
There could be no better way to unwind your Thursday evening than spending it at Hard Rock Café as Sukanti and Anushree's performance is sure to soothe your ears!

Sukanti-Anushree is an Electro Folk duo from Mumbai, India. The duo fuses earthy rustic folk music from across the Indian subcontinent with electronica and rock, They will also be belting out Bollywood with a brand new sound. S&A stands for its 'unique live experience' that celebrates folk and contemporary fusion.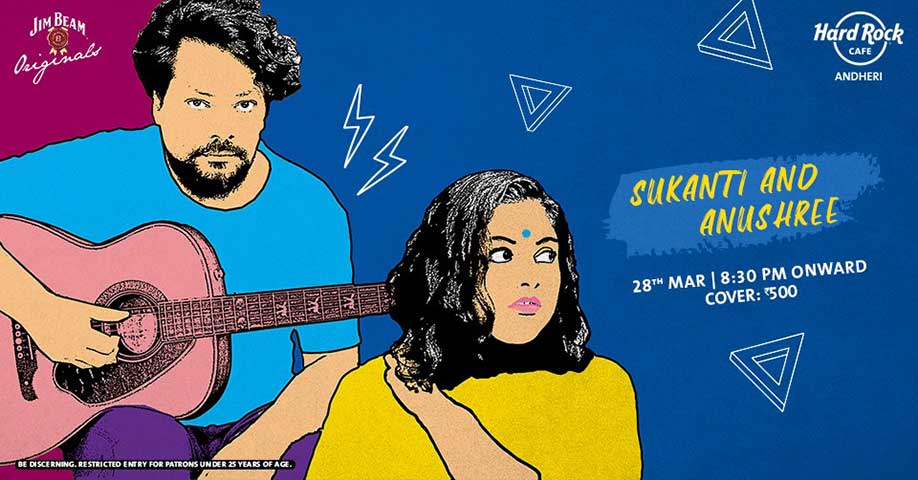 So, get yourselves to witness a happy high at Hard Rock Café without fail this Thursday!
Where: Hard Rock Cafe, Andheri
When: 28th March, 8:30 pm
Cover: 500

Link:https://in.bookmyshow.com/events/sukanti-and-anushree-thursday-live/ET00097315?utm_source=JSM-FB-EventAd&utm_medium=SukantiAndAnushree_HRC-Andheri_28Mar19&fbclid=IwAR0cfyMke877hNW5poEsI5YZNgr2cviz_4Nkt9_tEfVqZv1hAYa1q-cblxw