The Egg-onomic Times with Rose Bakery's 'How to Boil an Egg'
Rose Bakery is a quaint little place tucked away in Paris that aims at blurring the lines between home and restaurant food. What caught our fancy was their latest book, 'How to Boil an Egg'. You're thinking, "Hah!". But don't you judge this burger by it's bun.
Poach, Steam, Fry or Boil an egg but be a master at it.
'Few things are as uniquely gratifying as knowing how to cook an egg—an organic egg! This charming and beautifully designed collection of recipes is simple, pure, and wholly delicious.' Alice Waters, chef and owner of Chez Panisse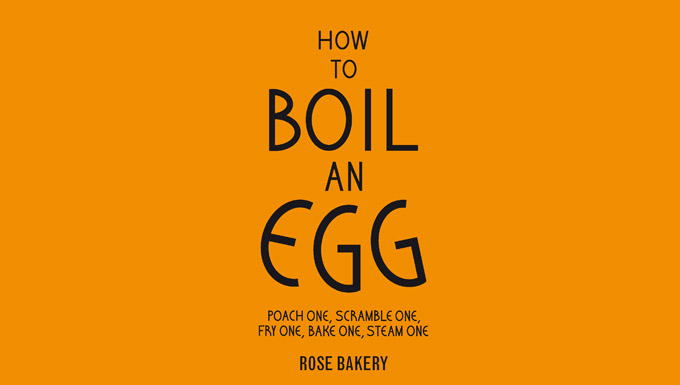 With insanely beautiful illustrations and photographs, 'How to boil an egg', will give you an expert's opinion on how it's actually meant to be done, and we're not talking just about the boiling. The book features Welsh Tea Cakes, Walnut Cake and Orange Crème Caramel, as well as soups, quiches and tarts.
Rose Carrarini has got us thinking and boiling. Put all your eggs in this basket.