Experience the all new 'Taste Of Yauatcha' Menu at Yauatcha, Bengaluru
The team behind Yauatcha India paired up with the folks at Ballantines Whisky and embarked on a journey to the Ging Tea House, one of the oldest tea plantations in Darjeeling, to conjure a new tea blend. The team strolled through the expansive tea gardens of the region and participated in the picking of tea. Through numerous activities such as tea tastings, interacting with the people behind the tea production and picking the best leaves of tea, the team came up with the final product – an aromatic tea which brings to you the brilliant Taste of Yauatcha.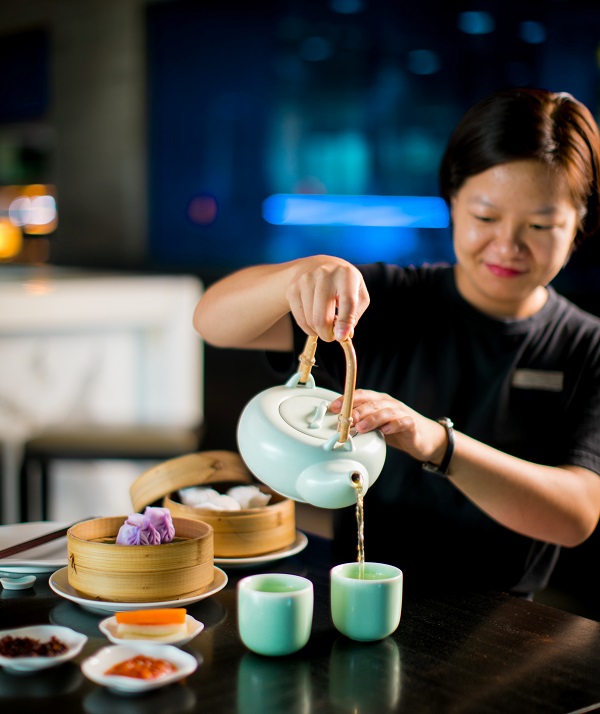 The Taste of Yauatcha Experience
The special blend of tea serves as a beautiful prelude to the newly refreshed Taste of Yauatcha, a meticulously created menu that includes Yauatcha's signature dishes designed specifically to sit back and enjoy a hearty meal with your loved ones amidst the beautiful interiors of the restaurant. Accompanied by a steaming pot of fragrant Darjeeling tea, this five course menu will be served with an option of vegetarian or regular and comprises of soup, salad, dim sum, stir-fry and a dessert.
Start off the set course meal with the light but wholesome Asian green soup with tofu for the vegetarians and chicken for the meat lovers followed by our signature crunchy Mixed salad with lotus root. At Yauatcha a meal is incomplete without the famous dim sum. Guests can choose two baskets from a myriad of vegetarian and non-vegetarian options such as the Vegetarian char siu bun, Asparagus and water chestnut dumpling, Chicken char sui bun and Har gau that are intricately wrapped and freshly prepared by Yauatcha's skilled dim sum chefs every day.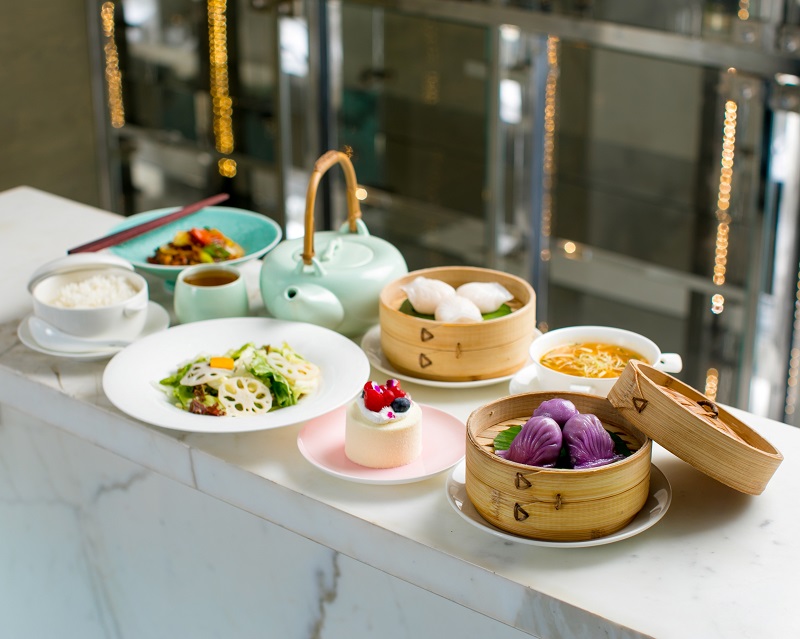 Some of the signature dishes available are the Szechuan mabo tofu, Four style vegetables in preserved mountain chilli sauce, Braised chicken with mushroom in claypot and Stir-fry kam heyong lamb is accompanied with Steamed Jasmine rice – celebrate the flavours that Yauatcha is known for.
End this quintessential Yauatcha lunch affair with instagramable desserts like the Chocolate pebble and the Red fruit fromage. This is a taste experience that you won't want to miss!
Where: Yauatcha, Level 5, 1 MG Road Mall
When: From Monday to Thursday
Time: 12 noon to 7 pm
Price: INR 988/- (plus taxes) for vegetarian and INR 1088/- (plus taxes) for non-vegetarian
For Reservations: Call- 092222 22800