Gaggan Anand's New "Inaccessible" Restaurant Will Seat Just 10 People
We recently read about ace how chef Gaggan Anand-led Gaggan in Bangkok is one of Asia's most coveted and sought after restaurants, ranking 7th on the prestigious 'World's 50 Best' list and bagging the 'Asia's Best Restaurant' title for three consecutive years. Meanwhile, we also learnt the chef's plans of shutting shop in Bangkok, within a decade of its launch and while the restaurant is still hot in the market. However, the chef won't leave his customers high and hungry for he announced a new venture in Japan. In a recent interview, Anand spoke about some of his upcoming projects, his two cents on the Indian restaurant scene, and his journey in the culinary realm. Read on.
Currently touring India for a four-city culinary tour de force with the Taj Group, the chef and his team are designing an exclusive 12-course epicurean experience for the Indian audience. For those unaware, Anand started his journey in India with Taj Hotels, a fact that renders him a loyalist of the hotel group.
"The best thing about both Taj and Gaggan was the maturity of handling things better", he described, sharing a memory from his first day at the hotel – the Taj Mahal Hotel on Man Singh Road, New Delhi – "the minute I entered his (a senior chef) kitchen, he said (very sincerely and in a rush), 'Take a pan, put some ice in it and some butter and sauté it.' And, he did it in such a lightning hurry that we didn't even have time to think. I was just taken aback. And then you think that you are new so… But fortunately, I turned around and said, 'I don't think this makes sense, sautéing ice. Can you please tell me how to do it?' He then went on to ask a second batch mate to do the same thing. He, too, was baffled but got lucky. But our third batch mate wasn't so lucky, and ended up trying it. And though we joked about it together later, there was a very important lesson there about paying attention to detail and learning to say no sometimes."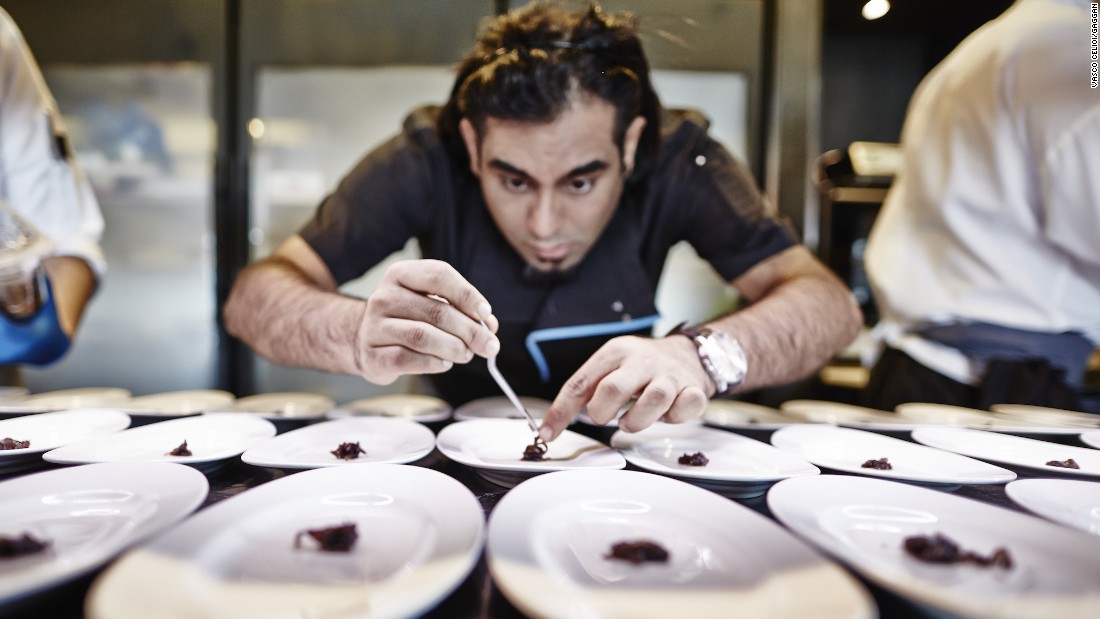 Image: CNN.com
Elite, Exclusive, & Inaccessible!
As precious a #throwback as that was, what really got us intrigued was Chef Anand's plan for his upcoming venture in the Far East. The restaurant will be inaugurated in 2021, a year after Gaggan is shuttered. Not only will the new restaurant, which is being launched in collaboration with popular chef Takeshi 'Goh' Fukuyama, be a notch higher on the glitz and exclusivity but also as elite as a restaurant can be.
The restaurant will remain open only every alternate month so that the chef and his team have time to improvise. Further, only a handful of diners will be served at a time, 10 to be exact. "We plan to have only 10 seats. So that's 200-300 seats in a month. What restaurants do in a day, we will do in a month. It will be the most inaccessible restaurant in the world!" 
Meanwhile, Gaggan will don a new look, name, and menu. "It will open as Raa, in a different format with a different menu. And it will be run by my current head chef, Rydo, at the restaurant who has been with me for the past six years. Raa will completely be his restaurant and I won't be controlling it", Anand said.
Rooting For The Roots
Although a globe trotter with a special affinity towards the Southeastern chunk Asia, Gaggan Anand gives credit to food back home where it's due. When it comes to comfort food, the chef falls back upon Indian street food. "When am in Delhi, I visit this place behind Nizamuddin, and Chandni Chowk. In Bombay it's Swati Snacks. I always go back to my standard places."
However, according to him, the restaurant scape of India could use a little winding up. "I love the food, India gives me a dose of nostalgia. But, unfortunately the restaurants here aren't doing food the way they should be… The audience is ready and it's (experimental food) about availability. I have about 25 per cent Indians coming to Gaggan. But the demand will only happen when there is supply."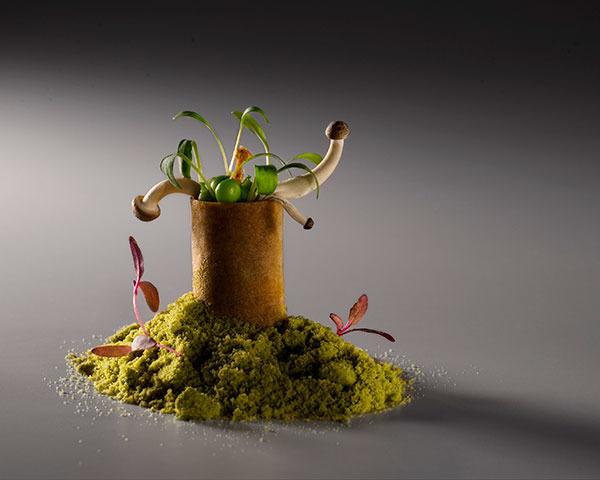 Image: Hindustan Times
Read the full interview here.
Feature Image: GQ India