Get Food News from HungryForever via Telegram
Want the best in food news delivered to your phone at all times? That's what the HungryForever Bot is for.
Telegram users everywhere need to just set up the bot on their phones and every time there is a piece of news that we deliver, it comes straight to your phone, informing you of the latest in food technology, state and government laws, international news from the world's best chefs, trending topics and so much more.
And it's all at the tip of your fingers.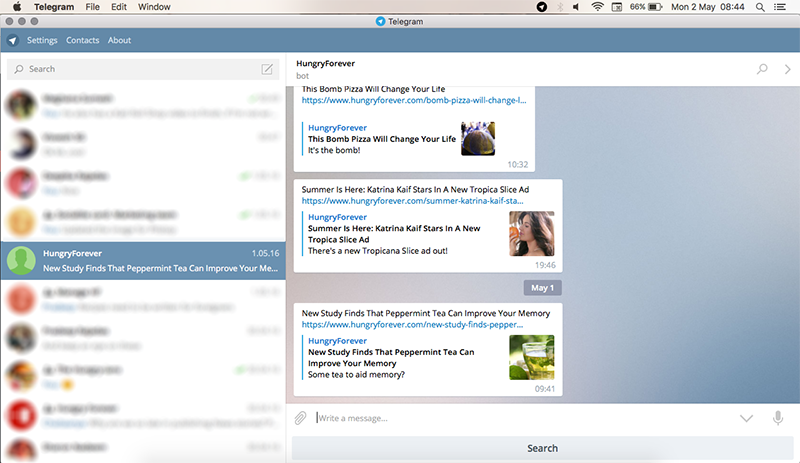 All you've got to do is search for HungryForever on Telegram and when the Bot appears in your search, you just press Start and all the news that we publish will appear on your feed. You can always stop the bot when you don't want anymore daily updates, but why do that when you can get everything right in one place, from one source?
This feature is currently only available for Telegram users.