Head To SodaBottleOpenerWala To Celebrate Navroz Dronu In The Best Possible Way
Come one, come all, because SodaBottleOpenerWala, everyone's favourite Irani Café and Bar is all set to serve up the best treats this Navroz Dronu! If you're a Parsi food lover, you'll definitely have the date for Navroz Dronu noted down (August 17th, in case you don't) and this time, SBOW is putting out a delicious Parsi Bhonu (both veg and non veg, have no fear) which you can even pair up with delicious unlimited sangrias and cocktails (if you so desire).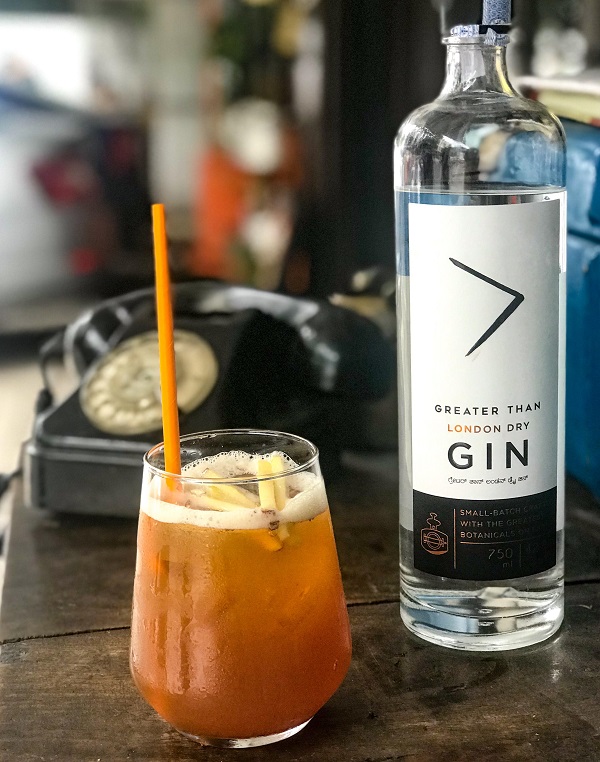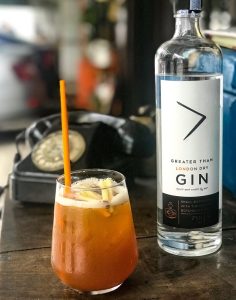 We started things off with the Greater Than Gin Chai cocktail that we had heard rave reviews about, and boy we were not disappointed. The lightness of the gin combined beautifully with the gorgeous Earl Grey tea and top secret masala mix that brought joy to our faces.
We were then prepared to take on the piecé de resistance – the non-vegetarian Parsi Bhonu – a feast if we ever saw one. Combining all of our favorite bits of Parsi food, like the papad and Russian Salad (mayo lovers try not to get too excited) we couldn't wait to dig in!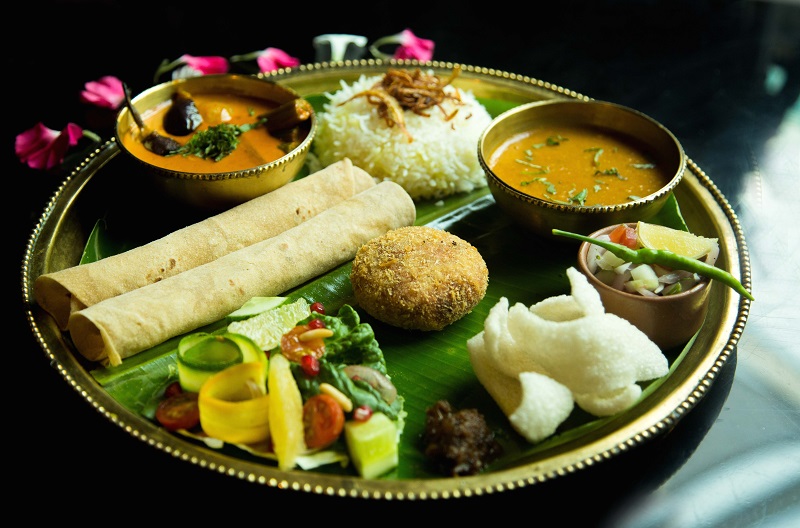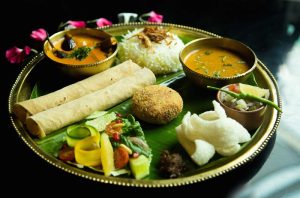 We absolutely enjoyed biting into the Chicken Pattice and the batter-fried mackerel was one of the most delicious ways to eat the oily fish. The Jardaloo Ma Murghi went just beautifully with the fresh phulkas (which you can't normally get on the menu at SBOW, and the Mutton Masala Pulav was delicious both on its own or with the Masala Ni Daal (our personal favorite combinations).
We ended the meal with a refreshing falooda (which wasn't too sweet in our opinion) – because, how could we not? So, if you're looking for a place to celebrate this Navroz Dronu, then we reckon SBOW is your best bet! Where else could you get authentic Parsi cuisine (with all the bits and bobs) with a side of unlimited sangrias and cocktails? Seems like a no-brainer to us!
Date: Until  24th August
Time: 12 noon onwards
Place: SodaBottleOpenerWalla, Lavelle Road
Price: Rs 1200 ++ for Bhonu with Unlimited Sangrias or Cocktails. Rs 700 ++for Veg/Non Veg Bhonu
For Reservations: Call – 070222 55299