Jennifer Garner Won't Be Coming Up With A Legit Cooking Show Anytime Soon
Yes, we're just as heartbroken as you. Actor and entrepreneur Jennifer Garner really got our hopes up of late when she started doing cooking videos and putting them on her social media account, christening them the 'Pretend Cooking Show'. The Love, Simon star rolled out some original recipes while some were adaptations from her favorite cooks including Ina Garten. But despite all the pretend cooking, Garten won't be launching a show anytime soon.
'No, Thank You'
In a recent Facebook live stream with Martha Stewart, the Once Upon A Farm co-founder cooked alongside Stewart while answering a bunch of questions that came in from the viewers. One particular viewer asked whether Garner had "any plans for a regular cooking show."
Without a second thought, the 46-year-old said that there won't be a show anytime soon. Or in her exact words: "no, thank you". Why though? Simply put, Garner would rather keep it casual and simple rather than swank it up with lights, camera, and all that jazz. "I like doing a three or four minute version in my pajamas at my house and I like being here but no, that's as far as I go", she said while assisting Martha as the duo put together recipes out of the latest issue of Martha Stewart Living.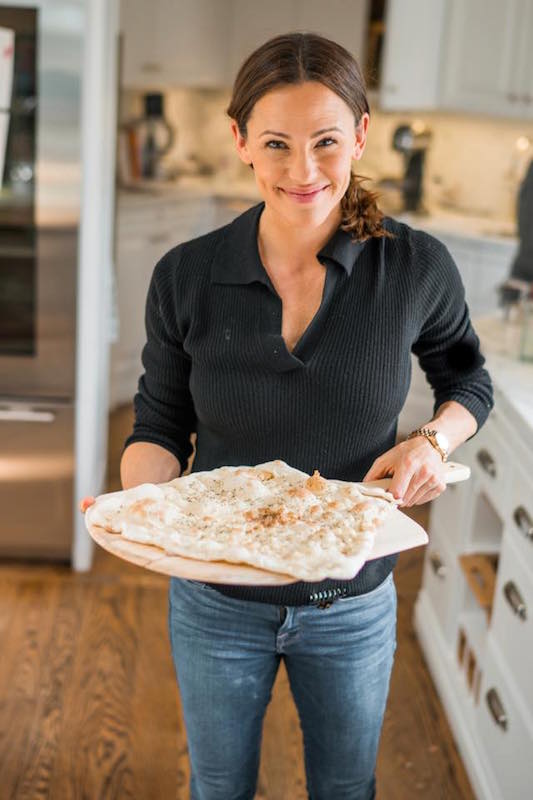 Image Source
So, for all of you who were hoping and praying for one, there isn't going to be a fancy cooking show hosted by Jennifer Garner. But y'all sure can follow her on Facebook for her in-house Pretend Cooking Show series!