KFC Is Now In The Chocolate Game: It Just Released Chicken Flavoured Chocolates
Mother's Day is just around the corner and things are starting to get weird. Yesterday, we told you about how a bakery in New York is making rose doughnuts. Today, a larger name; KFC is taking the cake with a wacky creation.
Fried Chicken Chocolates
For Mother's Day, KFC New Zealand commissioned Kako Chocolate to create chicken flavoured chocolates. They were given the brief to make luxury chocolates inspired by KFC's chicken flavours.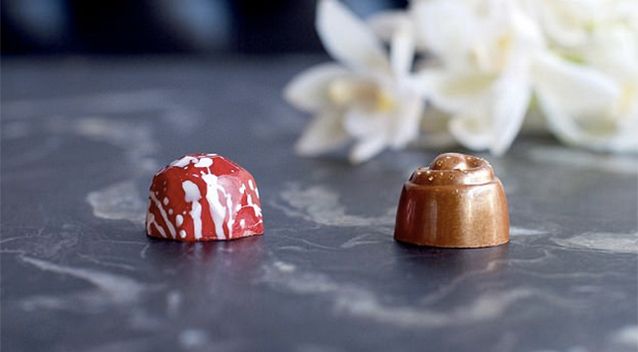 So, Kako Chocolate created milk chocolate truffles infused with KFC's Original Secret Recipe of 11 herbs and seasonings as well as two dark chocolates infused with Hot and Spicy Seasoning. The milk chocolates are topped with 23 carat gold leaf flakes while the Hot and Spicy chocolates are red and white; KFC's signature colours.
"To create the Original flavour we went with a buttery, nutty flavour base to blend the 11 herbs and spices with milk chocolate," said Stu Jordan of Kako Chocolate. "Then we added some cocoa nib for crunch, to echo the texture of fried chicken."
Only 50 boxes of the chocolates were made; KFC is delivering 30 boxes to 'KFC superfans' and auctioning 20 off on their Facebook page.