Maggi Ban Lifted! It's time to do the Maggi Dance
A few months ago we were stripped of our comfort food. The one food we could make at any time of the day and has stood by us through hunger pangs and exams. They said it had to much lead. They said it had too much MSG. They said it wasn't good for you. And we watched sadly as they took it off our shelves.
Now, just when we thought the grief would overcome us, Bombay High Court has restored our faith in Maggi. Yes, they lifted the nationwide ban, saying that the national food regulator acted in an "arbitrary manner" and not followed the principles of natural justice while banning the product. We nod vigorously.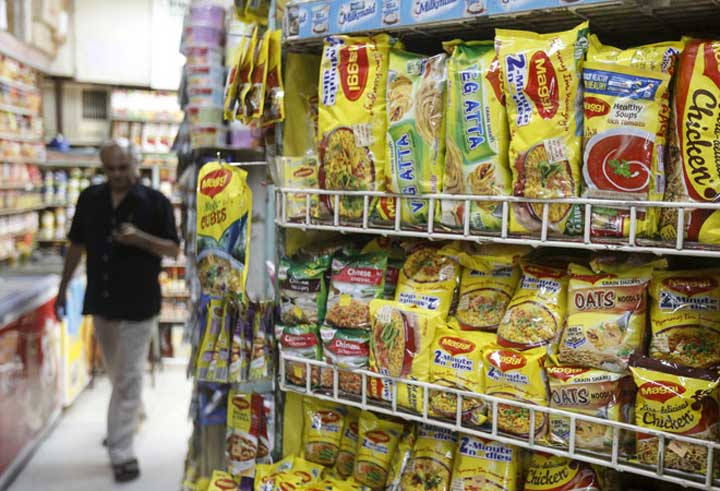 The court, did order a fresh test on the Maggi product before agreeing to relaunch it. The Indian unit of Nestle had challenged a June 5 order of the Food Safety and Standards Authority of India (FSSAI) and a similar order by the Maharashtra Food and Drug Authority (FDA) directing it to withdraw all variants of the noodles, citing the presence of excessive lead.
The court said it was still concerned about "public health and public interest". "Even though it is two-minute noodles, it took us a lot of time," the court said, minutes after setting aside the ban. Soon after the High Court passed its order, the FSSAI and the FDA sought a stay. The court, however, observed that Nestle India had already said that it was not going to either manufacture or sell Maggi noodles and refused to oblige the two agencies. The court also allowed the company to seek approval for its tenth variant, Maggi Oats Masala Noodles.
And this is how the twitterati reacted to the news:
Such a relief, I was thinking of getting married!
https://t.co/AWqr0cuXYO

— Gabbbar (@GabbbarSingh) August 13, 2015
Right time to get independence for u i guess #maggi. Happy bday again!!!

— Nitinsathyaa (@Nitinsathyaa) August 13, 2015
Maggi is back. Now you can again make 2 minute noodles in 10 minutes.

— Keh Ke Peheno (@coolfunnytshirt) August 13, 2015
If #Maggi tests proved negative , will govt compensate @NestleIndia for the losses due to the ban and also destroying tons of inventory?

— Tinu Cherian Abraham (@tinucherian) August 13, 2015
As anticipated, govt has egg on face on Maggi. Once again, govt shd risk polit capital wisely, not on noodles. Back off from #foodterrorism

— Shekhar Gupta (@ShekharGupta) August 13, 2015