Meet The Single-Cup Chai Brewer of Your Dreams: Chime
We've had a large number of coffee machines and smoothie machines make an entrance into the beverage market, but chai lovers everywhere, here's what you've been looking for.
Meet Chime, from Camellia Labs.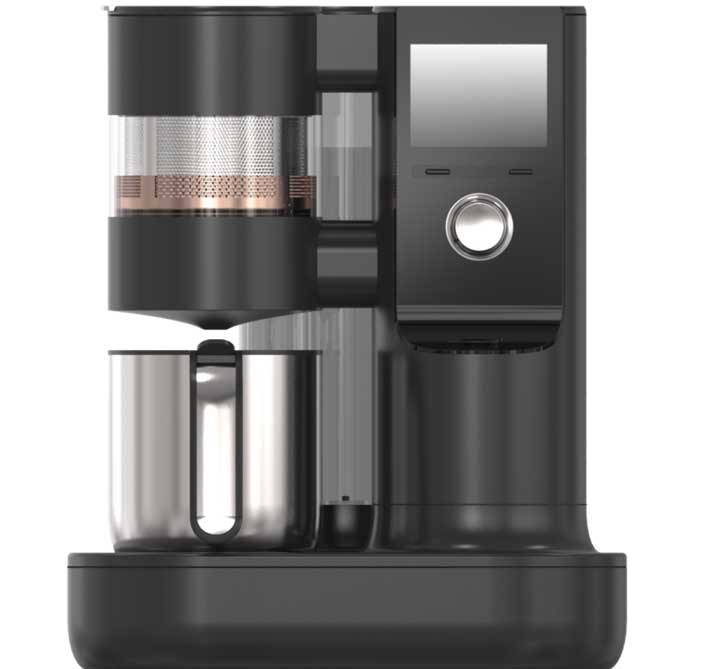 Camellia Labs, founded in 2014 by CEO Guarav Chawla and Samip Bhavsar, recognizes that coffee isn't king the world over. In India, chai is a daily or even five-times-daily ritual for most families, Chawla explained to TechCrunch.
All the worries that you have about overboiling your milk, not mixing your flavours the right way and the right amount will all be taken care of by this machine. And the used leaves can clog your drain and take up all the space in your garbage bins. Chime is here to solve all your problems for you.
With this single-cup chai brewer, Camellia Labs sees huge potential in the South Asian diaspora in North America, wanting everyone to get hooked onto chai. And not the chai that Starbucks serves or the overly sweet and powdered mixes you can just add to water. But genuine chai that is infamous in the subcontinent of India.
Chime stands at about 14-inches tall, includes a space for the recyclable tea capsules and a separate tea boiler and milk carake. It also promises to brew a cup of chai in 3 minutes. You can also adjust your tea to milk ratio, cup size, brew strength and temperature using a bluetooth-connected smartphone with the app.
You can pre-order your very own Chime on their website BrewChime.com and they promise to ship it by early 2017. Early-bird customers will pay $249 for a machine in total, including shipping and 60 "Chime Caps" of tea and spices.