Oreos Wants You To Choose Between Caramel Apple, Jelly Donut and Cookies & Crème For Their New Flavour
So we all know about Oreo's obsession with weird and wacky flavours. Now, the popular cookie brand wants to get its customers excited about the weird flavour train; in a tie up with Walmart, they're asking customers to vote for Caramel Apple Oreos, Jelly Donut Oreos and Cookies & Crème Oreos; the most popular flavour will be permanently added to the Oreo portfolio.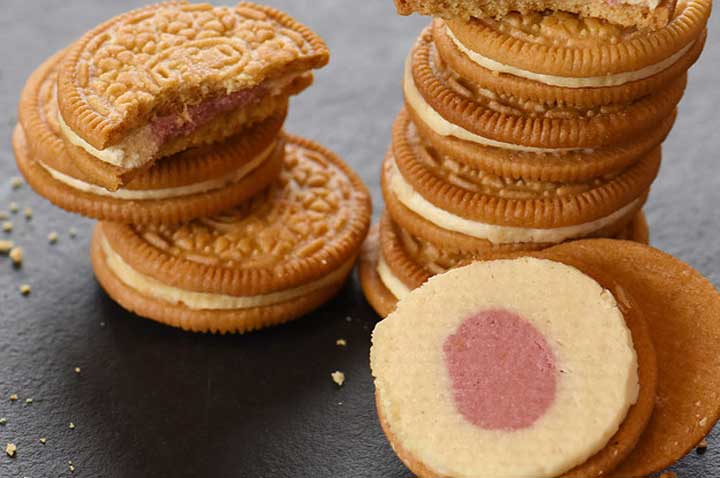 Oreo's Odd Flavour History
You may already know about the Red Velvet Oreos and perhaps even the Peanut Butter Creme Oreos, but we bet you're going to be even more mind blown with the following list of flavours.
Over the years, Oreos has introduced Limited Edition Banana Split, Candy Cane, Root Beer Float and Birthday Cake Oreos.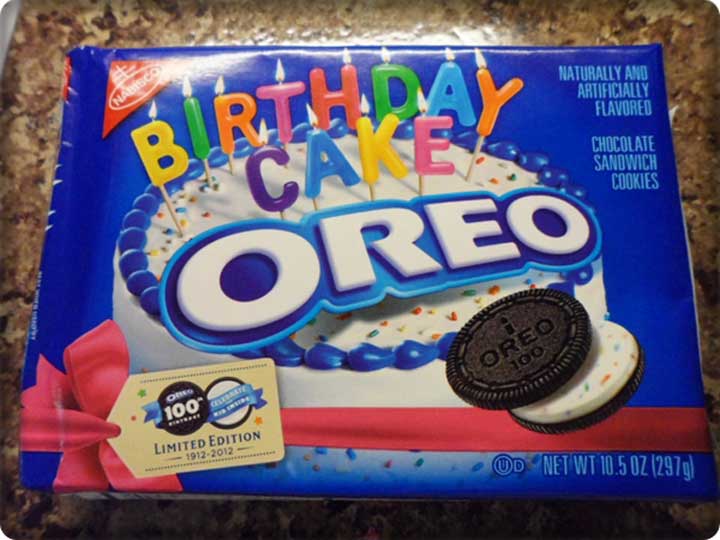 Jelly Donut, Cookies & Crème, Caramel Apple Oreos
With the tie up with Walmart, Oreos wants customers to select a permanent addition to the cookie portfolio from the three new flavours.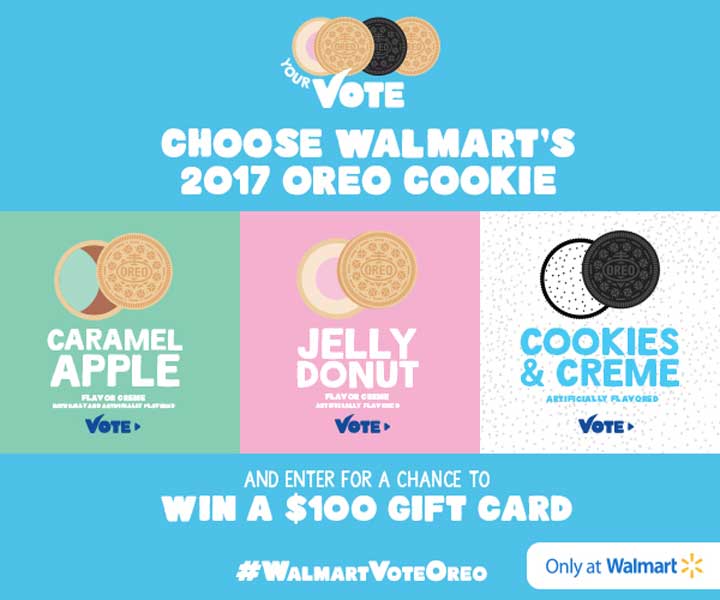 The Jelly Donut Oreo is stuffed with strawberry jelly and dough flavoured crème, the Caramel Apple Oreo has green apple and caramel flavoured crème while the Cookies & Crème flavour tastes…well, like an Oreo with bits of the Oreo biscuit inside the cream.
Buzzfeed writers, who got to be the first ones to try the Jelly Donut flavoured Oreos, enjoyed the flavour – one said "I would prefer the Jelly Donut Oreo on shelves. It was v. good and tasted exactly like it's supposed to." However, another one said "Although I — the first human on earth to taste the Jelly Donut-flavored Oreo — enjoyed what I tasted, I would have to choose the Cookies & Creme Oreo, because two Oreos in one sounds like a real winner. Thank you, god bless."
What do you think? Head over to Walmart's website to vote for what flavour sounds best to you!