Personalise Your Instant Noodles With Sunfeast's YiPPee Mood Masala!
Have you often wished that your favourite snack tasted different for all your different moods, liking, and time of the day? Well, we may be getting their with Sunfeast's latest instant noodle variant – the YiPPee Mood Masala.
Taking the personalisation aspect a notch higher, ITC Foods announced the launch of YiPPee! Mood Masala. This latest offering will have 2 sachets of masala, one will be the main masala mix while the mood mix is an additional garnish which will enable a consumer to customise the product as per their mood and taste preferences.
This new product is targeted to appeal to young consumers who love to spice up their noodles just right to enjoy it at any time of the day. With this one of a kind innovative twist, Sunfeast YiPPee!, is all set to tantalize the taste buds of all instant noodle lovers.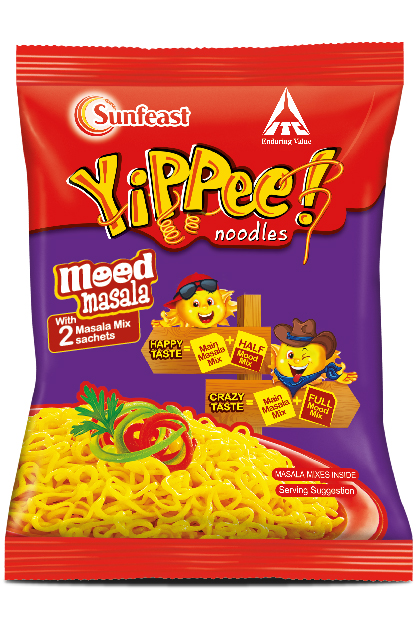 Speaking on the occasion, Mr. Hemant Malik, Divisional Chief Executive of ITC's Foods Division said, "At ITC Foods, we endeavour to present innovative and differentiated food experiences to our consumers. With the launch of YiPPee! Mood Masala we aspire to share a redefined and a delightful approach towards the instant noodles category which has hitherto remained constant in its offering since its inception. We are extremely positive about the product which has been crafted with a lot of passion backed by years of extensive research and development coupled with insights and a strong understanding of the changing consumer tastes and preferences"
All YiPPee! noodles are tested at ITC's state of the art NABL-certified Life Sciences and Technology Centre (LSTC) and at Food Safety and Standards Authority of India (FSSAI) -approved NABL-accredited external laboratories. The product will be available at modern and general trade outlets across India, in convenient pack size of 70 grams priced at INR 15 and family pack size of 280 grams priced at INR 55.
Feature Image: YouTube