The Noodle Market Has Regained Its Pre-Maggi Fiasco Equilibrium
Remember when half of India thought that its noodle eating days were gone forever after the countrywide Maggi fiasco back in 2015 (yes it's been that long)? Well, it wasn't just Maggi that took the hit, the noodle industry as a whole fell flat on its face and sales came crashing down to as low as 90 percent.
But now, after almost a year of the 2-minute noodles' comeback, the noodle arena has finally reported stability. In fact, the noodle market now is as good as it was before Maggi got punched in the face!
According to Economic Times, the said market raked in INR 990 crore in sales for the quarter ended June, a sharp recovery from the INR 190 crore recorded in the corresponding quarter of 2015. To give you a perspective, one could purchase over 90 crore Maggi packets with this quarters sales. And that's just a round figure.
"Since the comeback of Maggi Noodles, the category which had seen a significant reduction has revived once again and is at very encouraging levels of recovery", said Nestle India's spokesperson.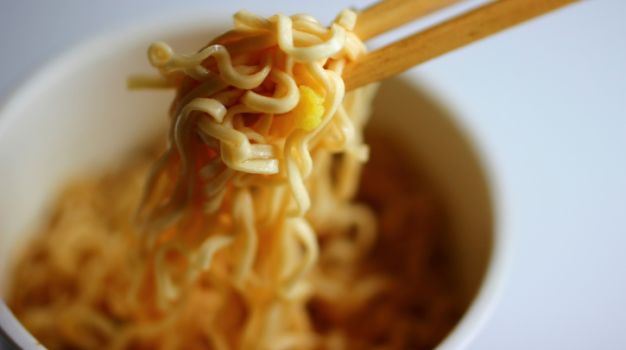 Image: Food NDTV 
"The market took two years, but has successfully touched its pre-crisis level at around Rs 4,000 crore," said Gautam Sharma, managing director at Indo Nissin Foods, which holds 10 per cent market share through its brands Top Ramen and Cup Noodles.
Following the Maggi showdown, the Food Safety and Standards Authority of India (FSSAI) put on a stricter face and rejected product approval requests by companies, including Tata Starbucks, Ferrero SpA, Field Fresh Foods, Kellogg's and McCain, on the ground that they were either unsafe or mislabeled.
But despite the scrutiny, over the last two years, the market has seen new players like Patanjali that added to the growth quotient. Nestle India itself rolled out four new regional Maggi variants – Amritsari Achari, Mumbaiya Chatak, Super Chennai and Bengali Jhaal – and also the Maggi Hot Heads range after its comeback. Moreover, consumers – to say the least – gave its partnership with Snapdeal a warm welcome as well.
Feature Image: Live Science