Pointing towards home: Burger point.
"After all this time?"
"Always."
That's what Berty has to say about Burger Point.
Years ago, as a student supporting himself, Berty discovered a gem of a place tucked away on a busy street in Thiruvanmiyur that served sinfully delicious burgers at wallet-friendly prices. During one of their many visits to the place, Berty and his friends got to know the owner, a friendly and down-to-earth Mr. Thiaghu, who built relationships with his customers as fast as his burgers were polished off their plate.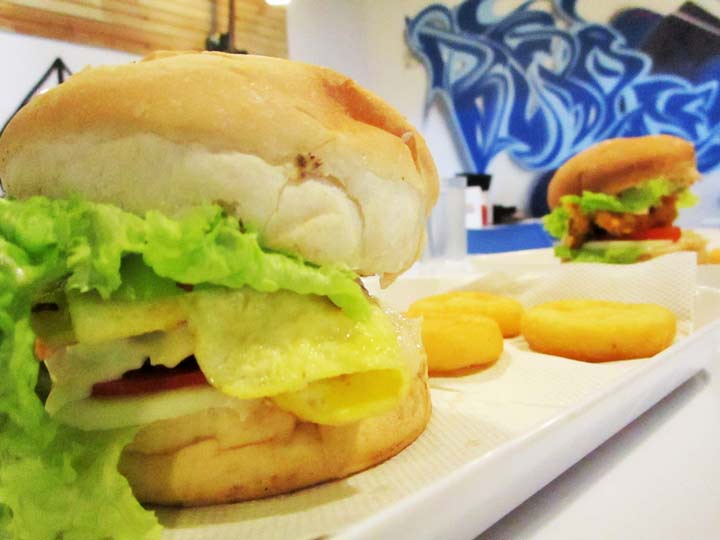 After several years of hard work, Thiaghu started a bigger place on OMR. The walls here are adorned with fantastic graffiti designs by Vijay of Vijz Akademy. The menu cards were put together by BATT. Burger point came to life when a group of friends decided to help a friend to set up a place for friends to hang out and eat to their hearts' content – quite literally an of-the-friends, for-the-friends, by-the-friends movement.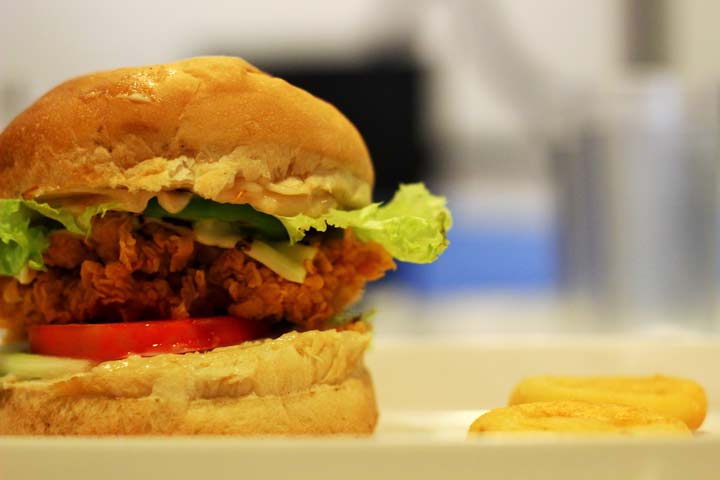 The first thing that will strike you as you enter the place is the big deathly hallows symbol that will have every Harry Potter fan squealing at decibel levels that only bats can hear (pun unintended, Berty). The graffiti artist, Mr. Vijay has gone all out to make it very unique. Once we took in the décor and clicked several pictures in front of the wall, we got down to business – the food.
We ordered the BATT, a chicken burger that made its way into the menu for the really hungry. This is a double patty, gorgeous burger that tastes as good as it looks. Every ingredient, including the Mayo is made fresh. Thiaghu makes his own Mayo with a hint of garlic because he says that that's the only way that it will digest easily. While burgers are usually considered junk food, his vision is to make sure that anyone who has had a meal here, feels light and healthy even if they were to go back to work to their regular desk jobs. We also ordered the Hot Touch, a burger with a crisp and crunchy patty and washed them down with glasses of cold coffee and chocolate milkshake. We had a couple of freshly made chocolate lollipops after that. Yes lollipops, and yes we're grown adults. We have absolutely no regrets. THAT good.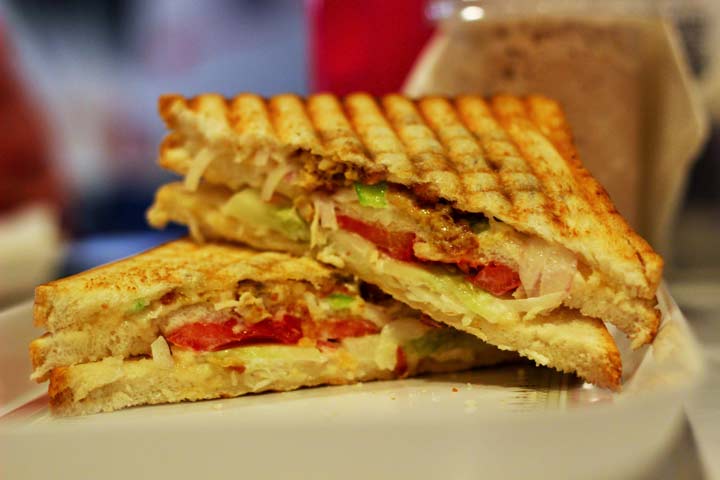 We were in for the biggest surprise when we looked at the prices. This is exactly what you would call, a steal. The quality of food that they serve for the price will make you question everything you know about every fast food giant in the industry.
After strumming on a guitar (that's left for you to play if you feel like it) a short while, we decided it was time to get back to work. With full stomachs and happy hearts, we bid goodbye to Burger Point.
This is one place we will definitely go back to even years later to see Thiaghu beaming at us as he gives us food.
Why?
Because "the stories we love best do live in us forever."
What we had:
Cold coffee
Cold Chocolate
BATT Burger
Hot Touch Burger