Are you an avid meat lover who likes their snacks crumb-fried, then this minced mutton cutlet is just the right appetizer for you! The dish is essentially minced meat mixed with sautéed spices and fried to perfection in a coating of flour, egg wash, and seasoned bread crumbs.
Served with the right kind of dip (read coriander and/or mint chutney), these cutlets taste like a billion dollars and are a great snack to get any party started. Follow the recipe below to whip up some delicious mutton cutlets in your kitchen!
Image: Indobase
Feature Image: Full Scoops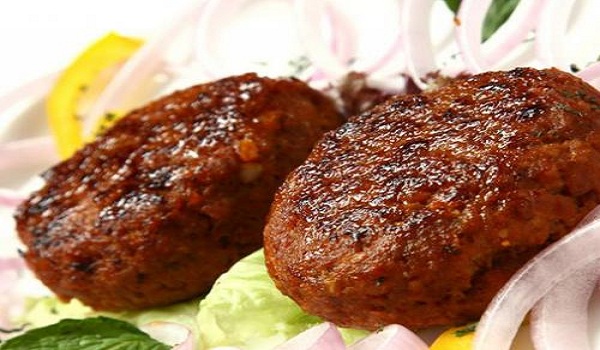 | | |
| --- | --- |
| | |
In a pan, dry roast coriander seeds, cinnamon, black pepper, cumin and cloves. Pound them together with a mortar and pestle and transfer it into a small cup.

Sauté one finely chopped onion and refined oil in a pan.

Pound garlic, ginger, green chilies and salt in a mortar and pestle. Add them into a pan and sauté them together

Add powder spices like turmeric powder, chili powder and salt into a pan and sauté them all together.

Add water into a pan and mix them well.

Now add the mutton mince, garam masala and salt into a pan and saute them together.

Transfer the mix into a bowl and add 2 smashed potatoes, green chillies, fresh coriander and half lime.

Mix them well together and for binding use flour and bread crumbs. Shape them into cutlets.

Pick three wide plates for cutlet binders: In the first plate, break open two eggs and mix them well. In the second plate, add half a cup of flour and in third plate, add seasoned bread crumbs and mix them well.

Coat the cutlets with flour, dip them in the egg and than coat them with the seasoned bread crumbs.

Keep them in a fridge for 20 minutes.

Shallow fry the cutlets in refined oil.