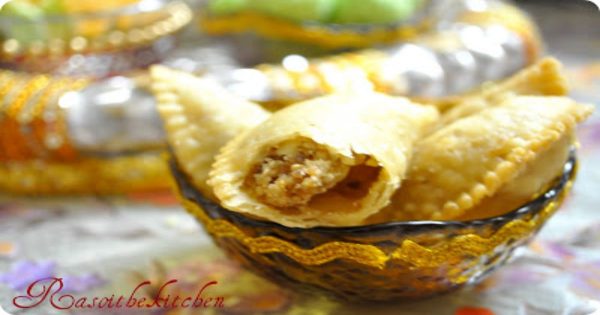 | | |
| --- | --- |
| | |
Place a flat bottom pan on the stove.

Roast the poppy seeds for 2 minutes and transfer to another bowl.

Roast the dry coconut for 2 minutes and transfer to the same bowl.

Pour ghee into the pan and roast the cashew nuts and raisins.

Add the blitzed sugar and cardamom powder.

Mix well and add the required water.

The dough should be soft and firm to roll.

Set aside for 30 minutes.

Roll out the dough, Use a 2 and 1/2 inch round cutter and cut the portions

Pinch the edges together.

You can use a pastry roller-cutter to design the edges.

Allow the oil to get smoking hot.

Turn down the heat to medium.

Deep fry the fritters until golden.