Spice Up Your McDonald's Meal With The Newly Launched Fiery Treats
Adding to their menu of delicious burgers, fries and drinks, McDonald's India (West and South) has introduced a spicy range of food products. Hurry up and chow down at your nearest outlet and make the most of 'What's Your Spice? – Fest'. In all there are 11 spicy products currently available at this popular fast food chain. We tried some of these and found them absolutely lip smacking.
Making McDonald's Spicier
"We love surprising our customers and adding joy to their festivities by offering them menu options in a unique McDonald's way. We know Indians like their food to be spicy and so we decided to bring a whole range of different exotic spices in a distinctively glocal way! McDonald's has been consciously working on bringing new flavours wrapped in goodness and after rice, we now bring you a range of food options that are scrumptious and wrapped in wholesomeness," says Seema Arora Nambiar, Senior Vice President, Strategy, Innovation and Capability, Hardcastle Restaurants Pvt. Ltd.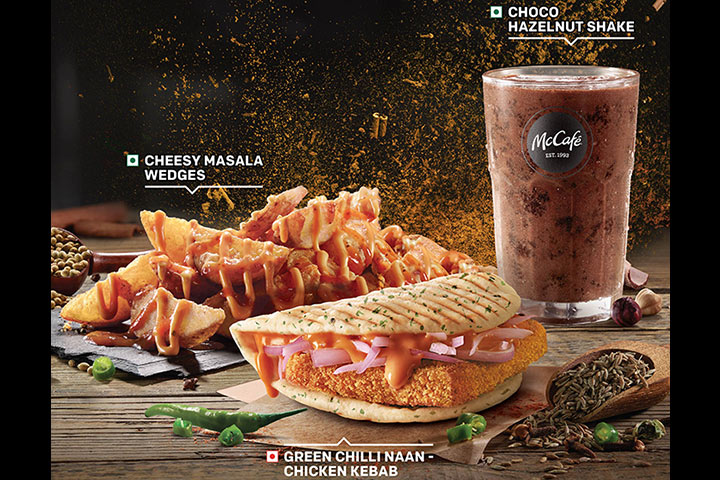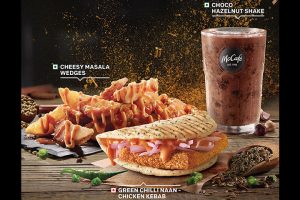 Salsa Bean Burger, Salsa Cheesy Fries, Cheesy Masala Wedges, Green Chilli Naan, McSpicy Paneer or Chicken and Peri Peri Fries – there's plenty to pick from the What's Your Spice Fest menu. But what we liked the most is the way McDonald's has made awesome combos out of these. There's the Chatpata Spice combo where you get the Salsa Bean Burger, Salsa Cheesy Fries along with Oreo cookie and cream shake to soothe your taste buds after the spice. We tried this combo and simply loved it. The salsa burger has two incredible sauces and we loved both the vegetarian and chicken version. The salsa fries too are amazing and sipping on the shake makes the meal worthwhile.
Having tried this one combination we can't wait to try the other two which are Masaledar Spice and Spicy Spice. The former combo features the Green Chilli Naan,  Cheesy Masala Wedges and Choco Hazelnut Shake while the latter has McSpicy Paneer/Chicken Burger, Peri Peri Fries and iced tea. So head to your nearest outlet soon and try these amazing spicy combos by McDonald's India.