McDonald's India- North and East Opens Restaurants with No Onion No Garlic Menu enroute the holy shrine of Vaishno Devi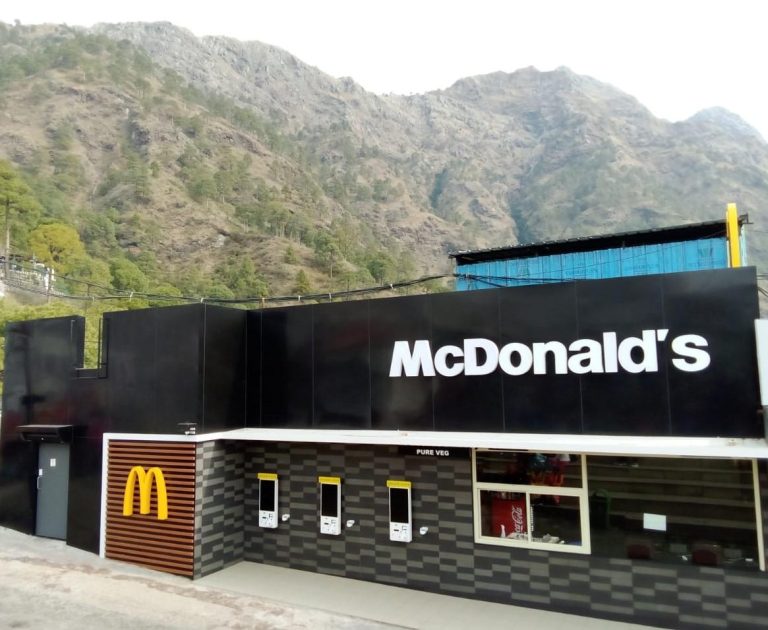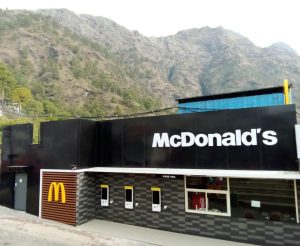 Offering a 100% Vegetarian Menu, the restaurants are located at New Track- Tarakote Marg and Ardhkuwari
Jammu, 16 March 2023: Customers embarking on their journey to the holy shrine of Vaishno Devi can now enjoy a world-class restaurant experience with McDonald's at two locations – one at New Track- Tarakote Marg and the second at Ardhkuwari, Jammu. Keeping in mind religious beliefs that prevail and influence food habits in the region, the restaurants offer 100% Vegetarian menu with no onion and no garlic.
Announcing the restaurant launch, Rajeev Ranjan, Managing Director, McDonald's India – North and East, said, "We are excited to launch our restaurants in Tarakote Marg and Ardhkuwari, on the way to the holy shrine of Vaishno Devi. Both restaurants offer 100% Vegetarian, no onion and no garlic menu. Our presence here is a step towards making the world-famous McDonald's great tasting food and beverages accessible to travelers and residents of the area. We have formulated a special menu for our no onion and no garlic restaurants, consisting of menu items such as McAloo Tikki, McVeggie, McSpicy Paneer Burger, McSpicy Paneer Wrap, along with McDonald's World Famous FriesTM, refreshing beverages and choice of desserts."
For greater convenience, McDonald's is equipped with self-ordering digital kiosks. Travelers en route Vaishno Devi have the option of refreshments through Take-away and Dine-in at New Track-Tarakote Marg and take-away at Ardhkuwari.
McDonald's sources ingredients for its menu items from farmers and suppliers across India, who form an integral part of the business and share McDonald's commitment of food quality and safety. All McDonald's suppliers have state-of-the-art, globally recognized food safety systems and processes such as HACCP, and GMP.  These comprehensive quality checks, from farm to table, ensure that customers can enjoy safe and delicious food every time they choose McDonald's. 
"We take great pride in our food quality standards that run across the value chain from farm to fork. Our passion for quality means that all ingredients that go in our menu items are tested, tasted, and perfected to our global quality and safety standards, before being served to our customers. Over the last 25 years, we have developed strong and trusted supplier partnerships locally", he added.
At the heart of McDonald's experience are its people, who provide best-in-class hospitality and customer experience. Across North and East India, McDonald's employs over 5,000 people in its more than 150 restaurants – investing significantly into training and development. The new restaurant employs people from local community, offering them a flexible and supportive working environment. "We are committed to provide a best-in-class employee experience – where people are given opportunities to learn and develop at all levels.  The skills people learn while working with McDonald's such as responsibility, teamwork, and responsiveness – to mention a few, can open the door to a brighter future", said, Rajeev.
McDonald's has revolutionized the restaurant experience for Indian customers and paved the way for the QSR industry with Global best practices for more than 25 years in the market. The brand remains committed to delivering great tasting, quality food at a great value to the Indian customers. Customers can download the "McDonald's" brand app which is a single go-to mobile platform to access exclusive and the best offers and deals and much more.
About McDonald's India – North and East: McDonald's restaurants in North and East of India are operated by Connaught Plaza Restaurants Pvt. Ltd. McDonald's is committed to delivering the highest quality restaurant experience to its customers in the region and serves a variety of menu options made with quality ingredients sourced locally. McDonald's serves millions of customers annually at its 150 restaurants across North and East of India and provides direct employment to more than 5,000 people. With a customer-centric approach, McDonald's operates through a variety of formats and brand extensions including standalone restaurants, Drive-thru's, 24/7 restaurants, McDelivery for customer convenience and experience.
For more information and updates, please log on to www.mcdindia.com, or  follow Facebook,  Instagram,  Twitter, YouTube and LinkedIn.