Synchronized Swimmers Mariya Koroleva & Anita Alvarez Keep Their Hair Up With Jell-O!
Swimming without a swim cap is like eating pizza with chopsticks. Unadvisable. But there is a certain kind of swimming that requires you to leave your rubber headgear in the locker. Synchronized Swimming. Though it is unlike Olympic swimming, it is very much a part of the Olympics. And even at the Olympics it is performed without the swim cap, which otherwise keeps the hair from getting in the swimmer's face.
So how do they do it? All that gorgeous make-up, the pretty glitter and slick hair. We have a hard enough time battling the sweat, how do these swimmers have their attire on fleek underwater?!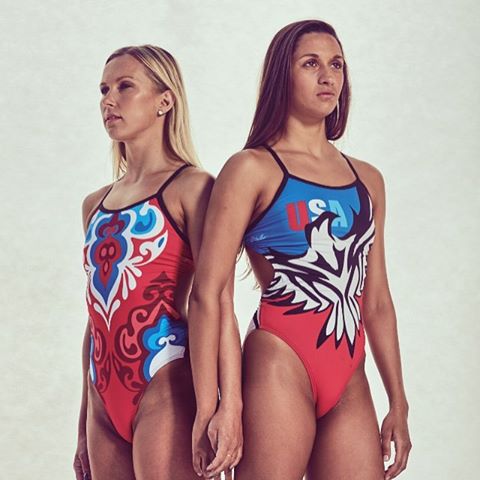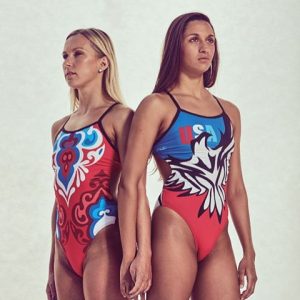 American synchronized swimmer Mariya Koroleva, who recently created magic in the pool with partner Anita Alvarez, reveals the secret to the swimmers' on point hair. Jell-O.
Yep, the gelatinous edible matter keeps the athletes' hair firm! "When we compete, we put Knox gelatin in our hair," Koroleva says. "It's like unflavored Jell-O — we mix it with water, and it turns into a gooey mixture. You comb or brush that into your hair, put it up in a bun, and put a headpiece over that, so when it dries, it gets really hard and your hair doesn't fall out when you swim. We like to add glitter and other decorations to it — it's easy", Koroleva told Vogue.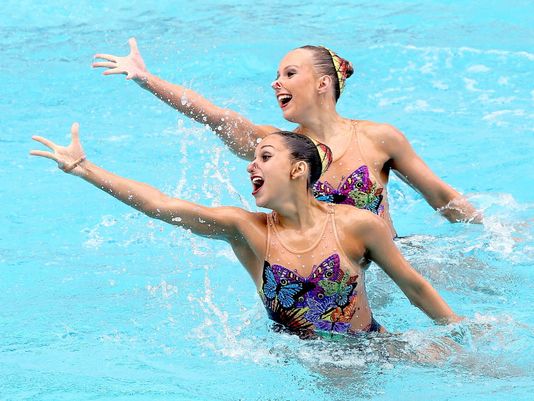 As far as the make up goes, the duo swears by Make Up For Ever foundation, mascara, and cream eye shadow in addition to Make Up Forever's waterproof make up seal called Aqua Seal.
This Jell-O hair hack is one mind-blowing snippet of information. So the next time you're trying a sleek pulled back look, don't ignore the Jell-O!