Can Regular Men Hold Down JJ Watt's 9000-Calorie Diet?
Athletes train a lot to be strong and able enough to make it to the field and kick the opponents' hind. And what complements a good day of training? A sumptuous diet, of course! We've seen sportspersons give up food and even turn up their calorie intake to crazy levels to achieve their desired forms. One such athlete who fills the latter category is JJ Watt.
For those whoa re not in the know, JJ Watt is a 27-year-old National Football League player who represents the Houston Texans. Playing on the defensive end, the American footballer is a large 6' 5" man weighing a massive 131 kg. Yes, he is enormously enormous. You may now imagine what it is like to be taken down at a Houston Texan game.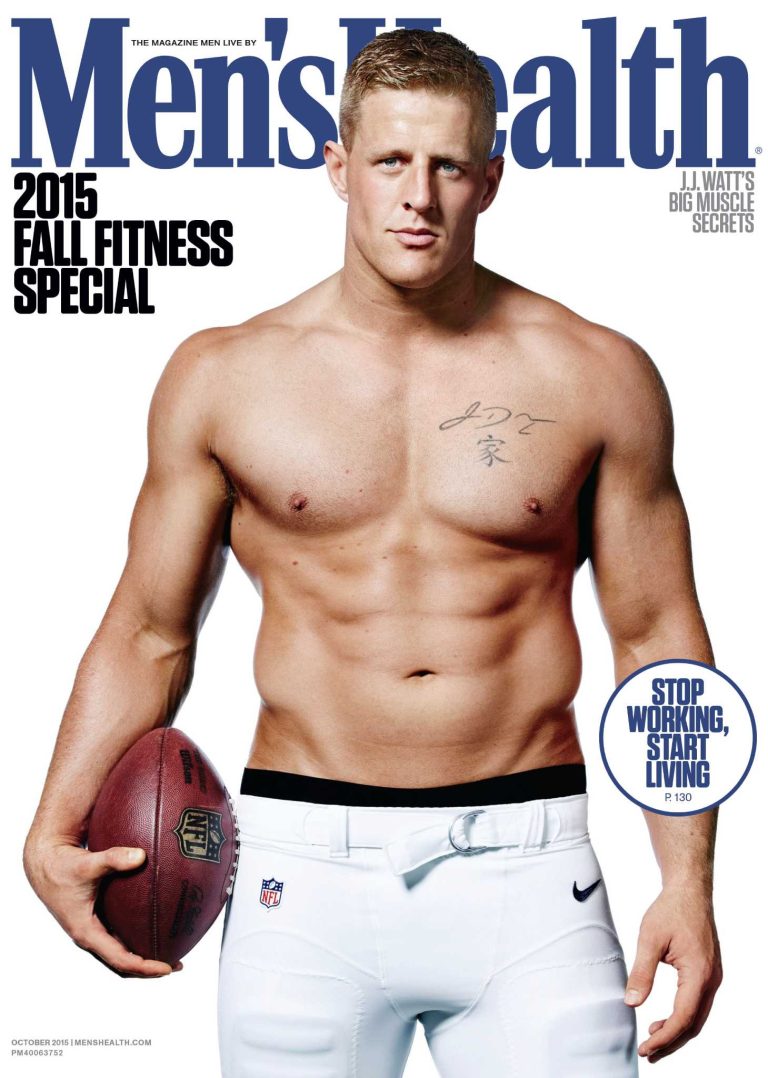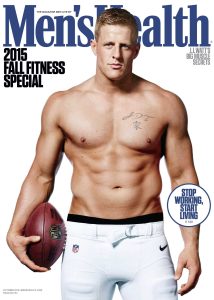 Oh and did we mention he's a total hunk?
The on-field monster player, Watt in an interview with GQ opened up about his NFL training diet, which consists of a whopping 9000-calories (to give you a better perspective, The Rock consumes a 5,390-calorie diet, while the average requires only 2000 calories in a day).
Watt shared the details of his 6-meal diet that is made up of 2 breakfasts, 2 lunches and 2 dinners. What, you think that's impossible? Well, two super ambitious folks over at Obsev – Nason and Joz – decided to take up the challenge of living a day on JJ Watt's.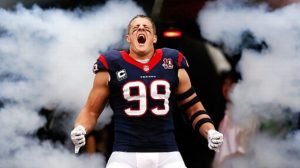 But first, have a look at what a typical JJ Watt diet looks like –
Breakfast:
First
Oatmeal with blueberries and strawberries
Six eggs
Banana and apple
Second
Four eggs
Two slices of wheat toast with peanut butter and banana and honey
Two slices of wheat toast with jelly
Lunch:
First
Three chicken breasts with wholewheat pasta and Italian dressing
Side of broccoli
Second
More chicken breasts with mashed sweet potatoes
Steamed carrots
Dinner:
First
Lamb chops with wholewheat pasta
Grilled asparagus
Second
Filet with wholewheat pasta
Steamed broccoli
The amount of chicken and eggs consumed by the man is astounding! But then again, he is JJ Watt. Now, back to Noz and Jason. The two replicated each of Watt's meals and even threw in some of his workout sessions during the day. Find out whether they were able to down every bit of those 9000 calories.
In the distance, Michael Phelps swims off with a smug smile.