Virat Kohli's Meal Is The Perfect Reply To MS Dhoni's Dinner Selfie
Indian skipper MS Dhoni was recently in Zimbabwe with a second-string team packed with ace players like Barinder Sran, Manish Pandey and Karun Nair. While the team bloomed under Dhoni's umbrella, defeating Zimbabwe in the ODIs, the pack also had a ball (no pun intended) off the field.
In an upload on Jaydev Unadkat's Instagram, the lot was seen gorging on what looked like one helluva wholesome "down-to-earth" meal. Literally. The dinner selfie just went ahead to prove Dhoni's prowess as Captain Cool.


Now, we all know what it takes to be Virat Kohli. But if Dhoni is enjoying a feast, can the other Men in Blue be far behind? In yet another dinner snap, Indian cricketer Virat Kohli served his dinner online. Kohli shared a picture of a loaded dinner table and himself digging in.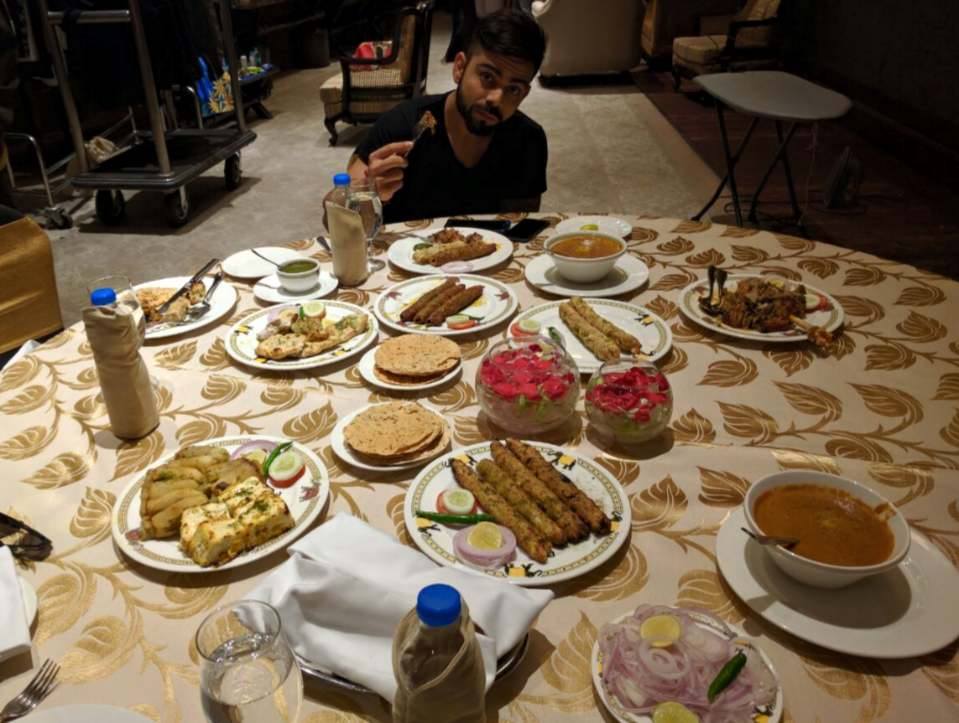 Image: Facebook, Virat Kohli
And although we love Kohli (oh God knows we do!), we just can't take our eyes off all that seekh kebab!